A thousand Irish dairy farmers are helping to feed babies in the US, as Abbott's milk formula facility in Cavan increases its production to mitigate the shortage of formula there.
The shutdown of one of the biggest baby formula plants in Michigan following contamination concerns led to a major shortage in the US, with some parents travelling hundreds of miles to secure the precious powder for their babies.
The plant in Cootehill is registered by the US Food and Drug Administration and it has increased the volume of Similac Advance powder formula for the US.
"We have air shipped millions of cans of infant formula powder into the US from our facility in Cootehill," Abbott said in a statement.
This year, Abbott said it will more than double the amount of Similac Advance powder formula it will send to the US from the Cootehill facility.
On average half a million litres of milk are processed per day, from the approximately 1,000 Irish dairy farms that supply the plant.
"We are grateful for the dedication of our colleagues in our facilities around the world, including Cootehill, for doing everything possible to help mums, dads and caregivers get the high-quality nutrition they need for their babies," Abbott said.
Ireland is a major producer of infant formula, producing around 13% of the global supply.
According to the Global Food Security Index, 2021, Ireland is recognised as one of the safest nations in which to produce food. "This recognition is a key competitive advantage for the production of high care products such as infant food (infant milk formula)," according to Bord Bia.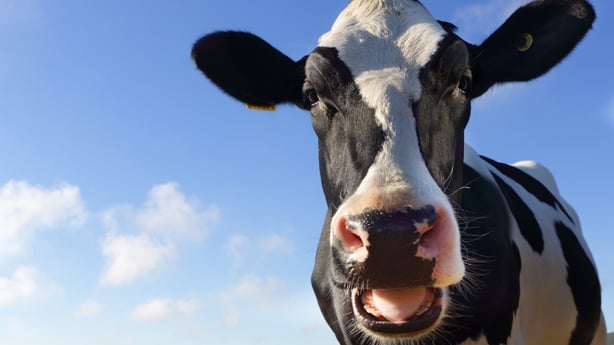 Irish dairy exports performed positively in 2021, with exports to 147 countries exceeding €5 billion for the third year in a row, according to Bord Bia's Export Performance and Prospects Report.
Last year, however, was a challenging year for global exports of specialised nutritional powders as a perfect storm of factors coincided. Demand in China continued to move in favour of domestic brands, which increased their share of the local market to around 55%.
A reduction in travel numbers resulted in a fall in the quantities picked up in specialist outlets in Hong Kong and other Asian travel hubs. Ireland was not immune to this and saw volume exports below 100,000 tonnes for the first time in over 10 years, delivering around €680 million in export value.
Export values fell by over €200m, with the impact felt in Asia and in key intermediary European destinations of Germany, Netherlands, and France. However, some of this decline was offset by an increased import demand for ingredients for this sector in China in particular.
The production of infant formula is not immune from environmental concerns. A Swedish study, sponsored by the World Health Organization, calculated a full carbon footprint of 13kg of greenhouse gases per kilo of formula.
Irish farmers already feel misrepresented when it comes to their environmental impacts, even though the country has the second-most efficient dairy production in the world in terms of carbon emissions, after New Zealand.
Six baby formula manufacturers are based in Ireland and they chose the country because of the quality of the milk produced here.
Those companies are also members of Bord Bia's Origin Green labelling system, which is awarded on the grounds of sustainable food production practices in raw materials, manufacture and social sustainability.
One manufacturer in Ireland, Danone, which produces brands including Cow & Gate and Aptamil, has worked to become the country's first 'carbon neutral' infant formula factory at its plant in Wexford.
There is also, of course, the long standing global campaign calling on mothers to breastfeed their babies. 40% of babies worldwide exclusively breastfed to six months, according to WHO figures, while 6% of Irish babies are exclusively breastfed to six months.
The environmental and ethical arguments remain, but for now, Irish dairy farmers are helping to feed babies in the US, filling the country's shelves with baby formula at a time of crisis.