The wealth of Ireland's nine billionaires has increased by €15.55 billion since the start of the Covid-19 pandemic, according to a new report by Oxfam.
The 55% increase brings the asset pile of the country's richest individuals to €51 billion.
However, the charity also points out that the most recent figures show 691,587 people in Ireland are experiencing deprivation and 204,710 of these are children.
Globally the charity says the wealth of the world's billionaires rose more in the first two years of the Covid-19 pandemic than it did the previous 23 years combined.
The growth is such that the total wealth of billionaires all over the world is now equivalent to 13.9% of global GDP, up from 4.4% in 2000.
The Oxfam report, Profiting from Pain, estimates that billionaires in the food and energy sectors are now increasing their fortunes by $1 billion every two days, rising $453 billion in the last two years.
It says five of the largest energy companies are together making $2,600 profit every second, and as a result there are now 62 new food billionaires.
Since the pandemic began in early 2020, Oxfam claims 573 people have become billionaires, with one more being created every 30 hours.
Yet, according to the aid organisation it is expected that 263 million more people will enter into extreme poverty in 2022, a rate of a million people every 33 hours.
The study is published as the global elite gather in Davos Switzerland again for the World Economic Forum.
It is the first time that the gathering has taken place on a face-to-face basis since the pandemic began.
"Billionaires arriving in Davos have seen an incredible surge in their fortunes," said Jim Clarken, CEO of Oxfam Ireland.
"Simply put, the pandemic followed by the steep increases in food and energy prices have been a bonanza for them," he said.
"Meanwhile, decades of progress on ending extreme poverty are now in reverse and millions of people are facing impossible rises in the cost of simply staying alive," he added.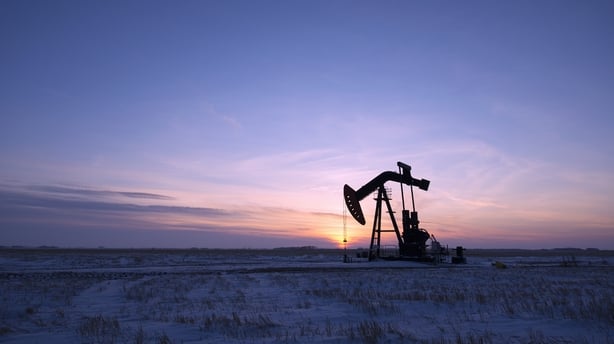 Oxfam's research also shows that although wages have not increased much despite rising inflation, companies in the energy, food and pharmaceutical sectors are posting record-high profits.
It says that here in Ireland, five of the best-known Irish energy companies had combined yearly profits of €280 million, even though the annualised rate of price increases for energy products is 43.6% and 3.5% for food.
"It is unconscionable that some are profiteering from the pandemic and its aftermath while others are trying to choose between paying their energy bills or going hungry," said Mr Clarken.
"Billionaires' fortunes have not increased because they are smarter or working harder. Workers are working harder, for less pay and in worse conditions."
The organisation is calling for the introduction of a one-off solidarity tax on billionaires' windfalls from during the pandemic.
This money would be used, it suggests, to support those who are facing rising food and energy costs and to encourage a fair and sustainable recovery from Covid-19.
It also wants a temporary excess profit tax of 90% to capture the windfall profits of big corporations across all industries.
Oxfam estimates such a tax on 32 super-profitable multinationals could have generated $104 billion in 2020.
A windfall tax on energy companies in Ireland alone would raise €60 million, it predicts.
It is also seeking permanent wealth taxes, which at 2% on millionaires and 5% on billionaires, could generate $2.52 trillion a year.
This it suggests could lift 2.3 billion people out of poverty, make enough vaccines for the world and deliver universal healthcare and social protection for everyone living in low-and lower middle-income countries.
Oxfam believes a 1.5% wealth tax on Irish millionaires owning above €4m could raise €4 billion in tax revenue.
While a 1.5% wealth tax on Irish billionaires could produce over €0.7 billion.