The biopharmaceutical company Merck is to invest €440 million in two manufacturing plants in Co Cork.
Merck said the investment will lead to the creation of 370 jobs at the two facilities over the next five years.
Merck has had a plant at Carrigtwohill in Co Cork for almost a quarter of a century.
The company started manufacturing there in 1988 with 50 people and today the plant is 10 times its original size.
It is part of the life science division of Merck.
One of its activities is the manufacture of membranes which remove impurities during the manufacture of vaccines and medicines.
This is where the investment will take place in Carrigtwohill, expanding manufacturing capacity.
A new manufacturing facility will also be built on the other side of Cork City in Blarney.
It will produce filtration cartridges, which are also used in the manufacturing process for pharmaceuticals.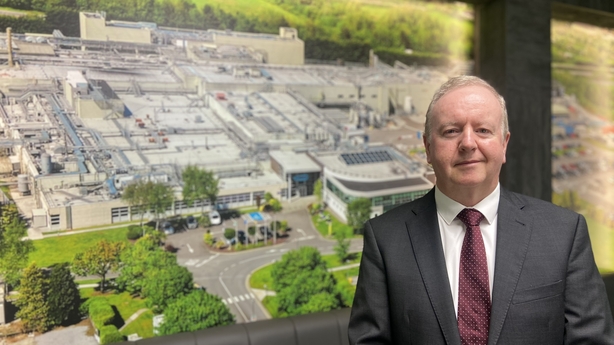 Local management said Cork won this investment because of its record of delivery within the company.
IDA Ireland said it has been working with Merck for more than a year to win the two projects for Cork.
"This announcement demonstrates the continued growth and success of Ireland's life sciences sector and, indeed, IDA Ireland's continued commitment to winning jobs and investment for regional locations," IDA Ireland Chief Executive Martin Shanahan said.
Taoiseach Micheál Martin said the announcement underlined Merck's commitment to doing business in Ireland.
"This investment speaks volumes about our capacity to provide the right conditions for multinational organisations to grow their operations," Mr Martin said.
"Ireland's development of a strong life sciences ecosystem has been one of our greatest economic successes.
Chief Executive of Merck Life Science Matthias Heinzel said Ireland is central to the company's strategy to drive long-term growth and expand its global leadership position in that sector.
"The investment in Cork will accelerate the delivery of the critical products, technologies and services our customers need to fight the world's toughest health challenges, including Covid-19," Mr Heinzel said.
The breakdown of the new jobs will be 135 in Carrigtwohill and 235 in Blarney.
The jobs are promised by the end of 2027.