Surrounded by the mountains of Killarney, they gathered to plan for what could be an uphill battle.
With public sector pay talks looming, delegates at the Fórsa national conference were in no doubt that substantial increases are needed to help ease the pressures of inflation.
Around twenty motions were passed calling for pay rises to address the soaring cost of living.
"Due to the high rate of inflation, we call on the National Executive Committee for a 30% pay raise for union members in year one of a new national pay agreement," stated one motion submitted by the Waterford civil service clerical division of Fórsa.
The motion calling for a 30% pay increase was subsequently withdrawn, but as speakers took to the podium at the conference, many insisted that double-digit rises were needed.
One delegate said the union should be ready to take industrial action if their pay demands are not met.
"We need to get strike ready, get ready to fight and start organising lunchtime protests," he said.
The need for strike action was not a view shared by everyone, but all delegates agreed that they are feeling the pressures of rising inflation.
"I don't have access to public transport and my fuel bill has gone up over €1,000 in the year," said Fórsa delegate Bridgit Toher.
"And it is continuing to go up. There is going to have to be give and take from both sides in the public sector pay talks, but we want to have a bit of money at the end of the day to maybe take that holiday that we have been waiting to take for the last two years," she added.
Fórsa delegate Derek Martin said the pay increase should be in the region of 9% or 10% to try to counteract inflation and austerity.
"People are up to their necks in debt and can't afford to live," he said.
Mr Martin said he did not think now was the time to be threatening industrial action, but that he was not ruling it out completely.
"We should have it in reserve, it is the only weapon a worker has, but not at the moment," he said.
As Fórsa delegates were gathering in Killarney, the Government confirmed that it is willing to go beyond the terms contained within the current public sector pay agreement, but Minister for Public Expenditure Michael McGrath said it must be done in a balanced way.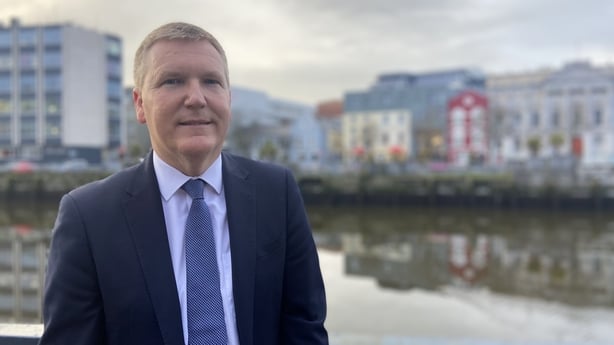 "In view of the impact of the current inflationary environment on living standards, we are prepared to go beyond the pay terms within the current agreement, but we need to balance that against the risk of doing any long-term harm to the economy, the public finances and the competitiveness of the Irish economy into the future," Mr McGrath said.
Yesterday, he said there will be a difficult balance to strike in the upcoming public sector pay talks.
Speaking on RTÉ's Morning Ireland, Mr McGrath said his officials would meet the Irish Congress of Trade Unions next week to discuss pay.
"It is important that whatever arrangements are agreed are fair to both public servants, who have worked very hard over the last number of years, but also to taxpayers generally," he said.
"We have an obligation to ensure that we manage the public finances in an affordable and sustainable way into the future, so we need a balance and it is going to be a difficult one to strike," he added.
Back at the Fórsa conference, delegates were being addressed by General Secretary of the Irish Congress of Trade Unions, Patricia King.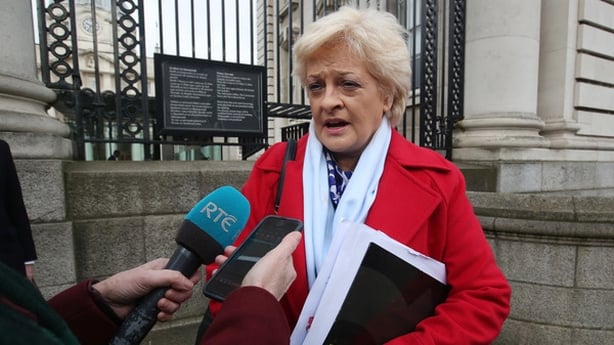 "It is simply untenable, unfair and inequitable to expect low and middle-income workers to carry the burden of current inflationary pressures without adequate and sufficient alleviation measures," she said.
"Recent revelations concerning 'sky-rocketing' pay packages being awarded to the chief executives of some of Ireland's top companies puts workers seeking pay rises to counteract the impact of 7% inflation into perspective," she said.
After her speech, Ms King would not say if 7% is the increase she believes is needed in the public sector pay talks.
The Government side has also so far refused to put a figure on what the offer to public servants will be.
That is a matter for the negotiations that get underway next week.
As union delegates leave the scenic hills of Killarney this weekend, they know there will be more mountains to climb.