As Lord Henry Mountcharles gazes out into the field where generations of rock fans have been entertained since 1981, he reflects on a momentous journey.
Thin Lizzy kick-started the annual Slane Castle gigs, which catapulted the natural amphitheatre by the banks of the River Boyne to international acclaim.
And while the concerts remain, there is a different kind of whiskey in the jar for the Co Meath peer these days: he is the driving force behind one of the dozens of new distilleries feeding the enormous overseas demand for Irish spirits.
Lord Henry Mountcharles knew he "had to move out of rock and roll" and now his Irish whiskey business is taking centre stage.
"People ask me what I am doing now with my life and I say 'I am resting on my barrels'," he jokes.
The first concert at County Meath's Slane Castle in 1981 was headlined by Thin Lizzy, which enjoyed an international hit with 'Whiskey in the Jar'.
Speaking to RTÉ News, he said: "It was always my desire to do something that would be long-lasting, and the concerts have been amazing and were a leap in the dark at the time and have continued.
"I am absolutely delighted with the way that it has developed and we are going back into the arena next year - I already have a show booked for May next year - but we wanted to do something else."
Ten years ago, he examined the growth in the Irish whiskey market, which was more modest at the time, but has since accelerated greatly.
"We said to ourselves 'we've got to get into this game'. Also, not everything is driven just by a drive for profit, that it will be entertaining," he said.
This week, Minister for Agriculture, Food and the Marine Charlie McConalogue described the rapid expansion of Irish distilleries as a "wonderful Renaissance".
Mr McConalogue told RTÉ News that the number of distilleries in Ireland has increased ten-fold in the past decade. There are now more than 40 distilleries across the country.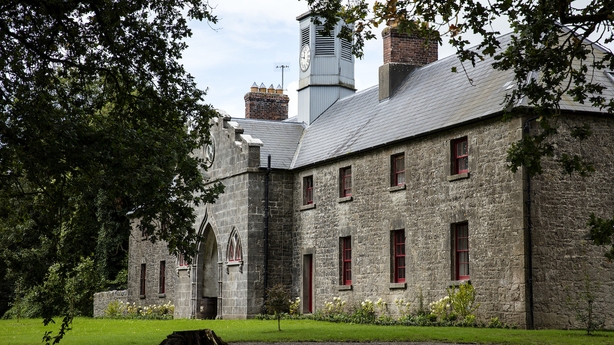 Sustainability is a key ingredient in the recipe for success, Lord Henry Mountcharles insists.
"I'm looking out a window as I am talking to you and I am looking at a field, which produces barley that goes into the whiskey, so I mean we are literally growing it and taking it off the land and turning it into a product that is now selling all over the place."
He described the business deal to join forces with US distillers Brown-Forman in 2015 as a "good corporate marriage".
"Brown Forman have got huge credibility, I mean they own, for example Jack Daniels, their professionalism and their punch brought a lot to the table," he said.
He describes his late grandfather, who established Navan Carpets, as his "hero" and said that he always wanted to establish an enterprise "rooted in the local community", just like he did many years ago.
As he receives treatment for cancer, Lord Henry Mountcharles is now immunocompromised and cannot travel like he used to with his wife Iona.
The pair have spent most of the past two years locked down at Slane and as he welcomes the first taste of summer sunshine, he remarks that he has been fortunate enough to live in such a beautiful place - "an oasis".
His oldest son Alexander is now the global ambassador for the brand.
"The three of us started this literally from a drawing around the kitchen table ... it's very much a family affair.
"From the very early days I knew that America was where the growth would come and America was the most, and is, the most important market for Irish whiskey. We knew that from the beginning.
"In America, it is going extremely well for us, in fact it is now starting to gather that magical thing - momentum."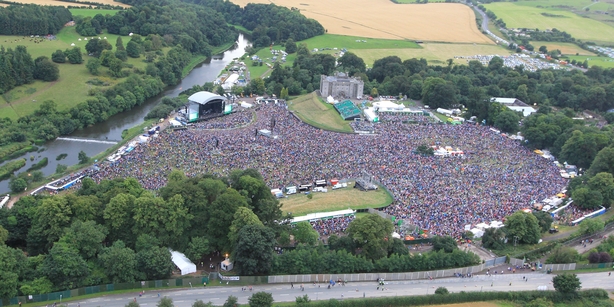 He is no stranger stateside, having studied at Harvard University, graduating in 1973. In recent years, he and his wife Iona travelled across the Atlantic to promote the brand.
Now the thirsty American market is funding the restoration of the "hungry buildings" on the castle grounds.
"What is being done at Slane also gladdens my heart, because it has also meant the restoration of some wonderful late 18th, 19th century buildings, which are the stable yards at Slane, which were designed by Capability Brown, a not insignificant architect.
"I was going to have a serious problem dealing with them if we hadn't got the whole whiskey project together.
"Two hungry buildings that cost a lot to maintain and I knew I had to move out of rock and roll, but to be able also to run a business that is with my son (Alexander) and my wife (Iona), together has given me enormous pleasure."
Minister McConalogue this week launched a €750,000 campaign in Ohio to further promote Irish spirits in the US.
He said that the Irish beverage market is "a very mature one, and a very developed one," and so the growth area is the international market.
In 2021, Irish beverage exports to the US were valued at €657m, up 17% from €561m in 2020.
Bord Bia's 'Spirit of Ireland' programme formed part of the Government's trade mission to North America and Mexico.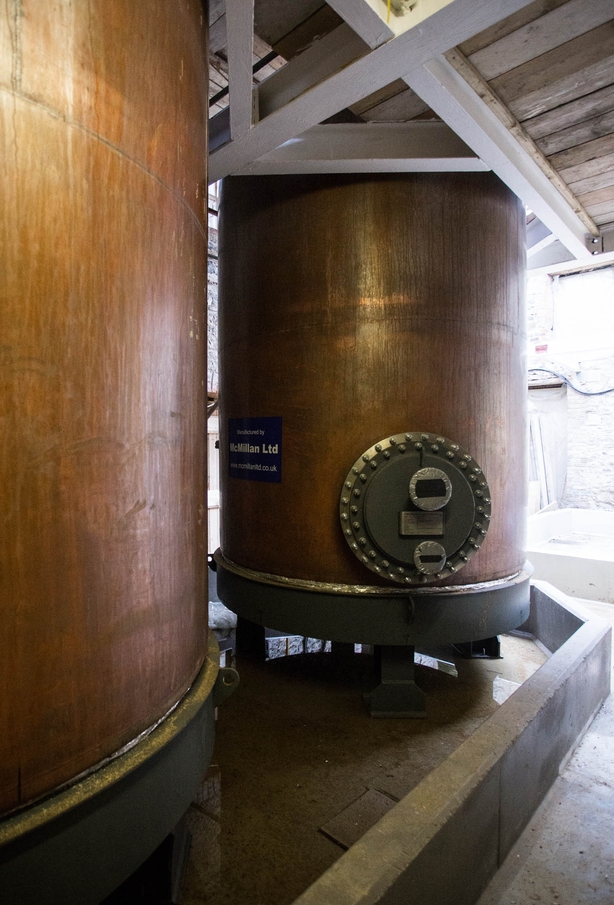 The minister said: "It's been an exceptional sector. We would have had four distilleries, they would have been four large distilleries, back ten years ago.
"But there's been a wonderful Renaissance of the small distilleries and of the Irish distilling tradition and that's increasing by the year. It has gone from four, ten years ago to over 40 now and it is continuing."
When asked if he envisaged continued job growth in this area, Mr McConalogue said: "I do, yes, and I think given what I've seen here in the States, on the trade mission and the really good engagement that we had with a number of customers this week, I see real strong potential for them to continue."
He said that malting barley is grown specifically for the distilling industry and that the growth in this sector has been "driven and fuelled and serviced by malting barley" grown by farmers in Ireland.
"It is really important that we have the malting barley domestically to supply that and we have seen that growing over the last number of years in line with the growth of the sector."