It was a plain, brown-brick, 1970s-era office block.
I would wait there for my Dad to finish work.
He was employed by Eircom and was usually based in Cork but when he had meetings in Dublin they would often take place in the company's offices in Cumberland House on Fenian Street.
I was a student at DCU and would meet him there when his day was over, from where we would embark on dinner, drinks or a journey back home to Cork.
At the very least, I would get the benefit of some pocket money - I was, after all, still a student.
I was back outside Cumberland House on Monday for the first time in 20 years. It looks very different now. The dated facade has been renovated and wrapped in modern glass.
It is now the home of Twitter's European headquarters although one would not know this from the outside.
There are no signs, no giant bluebird logos, not even a brass plaque.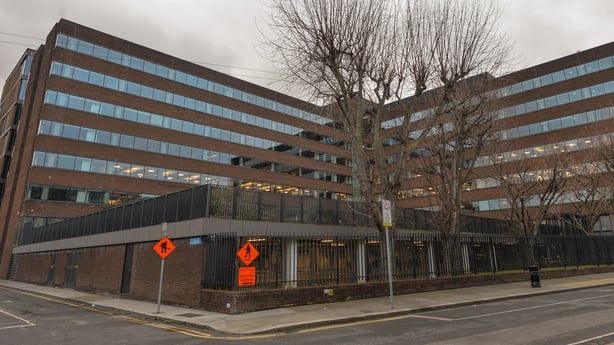 It is lowkey, understated and anonymous - words that one would not use to describe the company's new owner.
Billionaire buy-out
I was outside Twitter's Dublin HQ reporting on Elon Musk's takeover.
The deal - when completed - will hand control of the influential social media platform to the world's richest person.
Mr Musk, the boss of car company Tesla and space exploration firm SpaceX, is worth an estimated $250 billion.
He is brash, outspoken and never far from controversy.
He has used Twitter to make shock statements and criticise enemies.
In 2018, he was sued by US authorities for falsely tweeting that he had secured funding for a private takeover of Tesla. He also used the platform to spread controversial views on COVID-19.
Elon Musk is clearly a fan of Twitter but is it really worth $44 billion?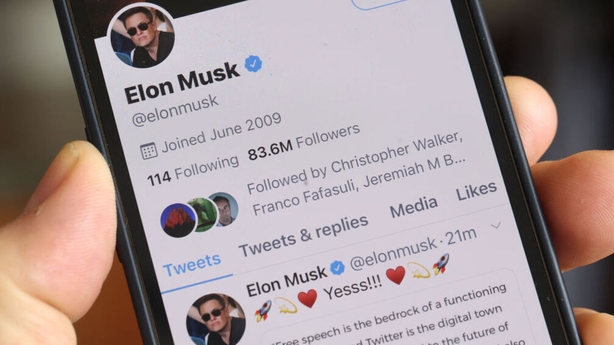 So what's in the deal for Musk?
Mr Musk is paying an enormous amount of money for a company that has always struggled to make a profit.
"Twitter's profitability is quite low compared to more traditional industries but that is the way technology companies are right now," according to Peter Bennett, Head of Technology Corporate Finance at Davy.
"They tend to focus more on the revenue line and the user base. With the maturity of the company and the user base, comes monetisation opportunities in the future and that would lead to an increase in cash flow and EBITDA [Earnings Before Interest, Taxes, Depreciation, and Amortisation].
"Twitter is still a relatively young company on that journey," Mr Bennett added.
There is a lot of speculation about what changes Elon Musk might make in order to monetise Twitter.
If Elon Musk isn't doing this for the money, then what is the motivation behind the deal?
"He is a man who is driven by his passions and he is definitely passionate about Twitter," according to Elaine Burke, editor of Silicon Republic.
"He genuinely thinks that he is the key to making Twitter better and unlocking the potential of the platform."
"He is seen as an influencer on Twitter and while he has many detractors, he also has lots and lots of fans. He might not change Twitter at all because it seems to be working very well for him," Ms Burke said.
"He engages with people on it, he'll talk about his businesses on it to the extent that he has gotten into trouble over things he has leaked about his businesses on Twitter."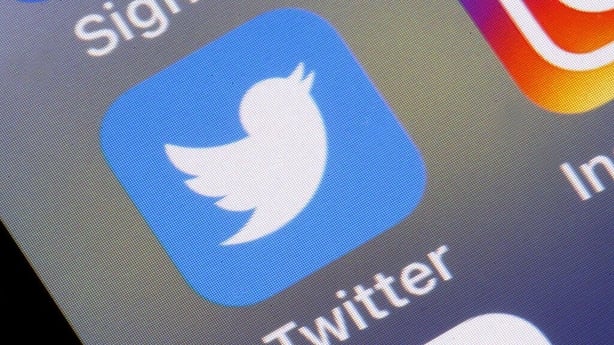 Monetising Twitter
There is a lot of speculation about what changes Elon Musk might make in order to monetise Twitter but Elaine Burke points out that the company was already taking steps to try to increase profits.
"Twitter had already launched advertising, subscription services and ticketed spaces that they can monetise. It is trying to branch out and is copying some of the things that other tech companies and competitors were doing," she said.
"Musk hasn't suggested changing any of those things.
"He is not talking about making money, he is talking about Twitter as a digital town square. It is as if he is not doing this as a financial opportunity," she added.
Peter Bennett of Davy agrees that Mr Musk has said very little about making money out of Twitter.
"All that he has said has been more focused on bigger picture things like freedom of speech, making the algorithms more open source, making Twitter better broadly speaking," he said.
For staff working in Twitter's Dublin HQ right now, the big question is should they stay or should they go?
"There's been very little mention, if any, of monetisation and how he might earn a return from his investment.
"If you look at Elon Musk and his behaviour and rhetoric when he comes out and makes public statements it's been more around bigger picture global comments than things like monetisation," Mr Bennett said.
Some of the changes the billionaire has outlined may end up being revenue-generating, according to Elaine Burke.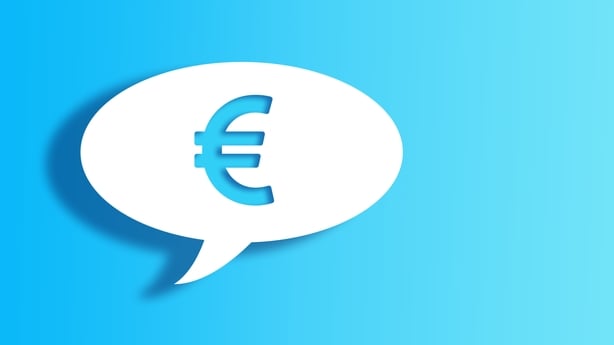 "He has suggested open-sourcing the code for Twitter which he has said will create a marketplace for algorithms so maybe there could be some revenue driven out of that.
"Removing bots, fake accounts and authenticating users could also bring financial benefits to the company.
"Those changes could make the platform more attractive to advertisers.
"A lot of companies are turned off by Twitter because of its negativity and toxicity but if they could clean up the platform they might attract new advertisers," Ms Burke said.
Staff morale
Before he even becomes their boss, Elon Musk's recent behaviour has managed to irk some Twitter staff.
"He is very frank, just in the last few days he has been tweeting things about people who are currently working at Twitter and are upset by the move and he hasn't been very kind," said Elaine Burke of Silicon Republic.
"It is troubling for Twitter employees who are obviously worried about this move to begin with. They didn't get a lot of notice about the deal and were hearing about this through the media like the rest of us.
"When you have a CEO who will Tweet about the company to his followers probably sooner than he would talk to the Twitter staff, it must be an unsettling time for employees."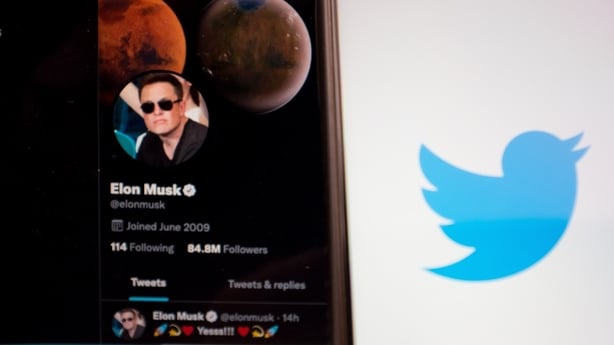 In his analysis, Will Oremus of the Washington Post points out that much of the success of Tesla and SpaceX is down to the talented, loyal teams that Elon Musk surrounded himself with.
"Musk can't transform Twitter, or even keep it moving forward, without a workforce of highly capable developers, designers, product and policy thinkers who truly believe in his plans for the company.
"And that is exactly what, by all accounts, he does not have at Twitter right now," Mr Oremus writes.
"In his previous ventures, Musk assembled from the ground up, over a period of years, a staff of his own choosing.
"At Twitter, he's walking in the door of an already large, established company where many employees are fearful, distrustful, and alienated by his tweets and public statements evincing a simplistic view of the work they do."
Some Twitter staff are also no doubt concerned about Mr Musk's promise to make the company a platform for free speech.
If that means lowering monitoring standards and reinstating the accounts of controversial figures who had previously been suspended, workers may decide to leave the company on a point of principle.
"As employees, some will be asking themselves if it is a company they want to continue to work with and if the company aligns with their own values," said Peter Bennett of Davy.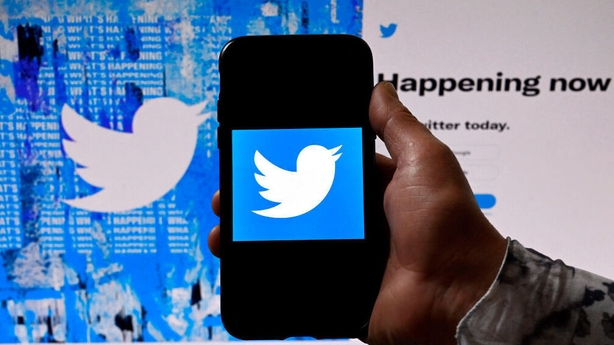 "Some will go, some will stay but there will be increasing calls among the employee base to get more information about what exactly the new owner's intentions are."
For staff working in Twitter's Dublin HQ right now, the big question is should they stay or should they go?
Twitter's 500 staff in Dublin
More than 500 people are employed at Twitter's European Headquarters in Dublin and many of them are recent hires.
"Those numbers have grown recently and if Twitter is still on a hiring spree in Dublin it could be a challenging environment if they are facing six months of uncertainty and not really knowing what is going to happen next," said Elaine Burke.
"Twitter may struggle to attract people because it is a very competitive hiring environment in tech right now.
"Anyone who has been there for a certain length of time might be weighing up their options and probably would have opportunities elsewhere.
"Those people who have been recruited in the last year, which is a good chunk of their Irish staff, would probably have to wait a while to get their stock options," she said.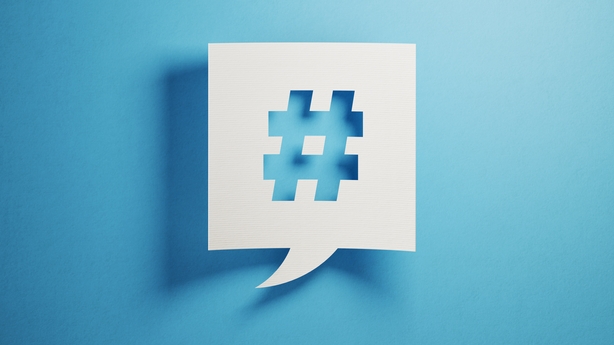 Peter Bennett of Davy believes that Twitter employees should take their time in assessing what to do next.
"If you are a staff member, I think you should just wait and see," he said.
"There is very little that has been put out there by Elon Musk and he hasn't announced what his intentions are."
Mr Bennett says it could be the back end of 2022 before the deal closes and it is at that point that a new board and management team would go in.
It is only then that detailed communication to employees could start about the future of Twitter.
"My view would be to make a decision based on more information rather than less and we just don't have that information at this point," Mr Bennet said.
So, the waiting goes on at Cumberland House.
I know how they feel. Although, at least for the Twitter staff, the potential pay outs will be a lot more than the pocket money I got from Dad.