Summer 2022 is gearing up to be one of the busiest for operators of summer camps as they prepare to keep tens of thousands of children active and entertained in July and August.
As summer holidays beckon, bookings are filling up. It's a welcome development for businesses which had to restrict numbers and cancel camps during the pandemic.
As the name suggests, summer camps are seasonal, and operators have a short window of opportunity to make hay while the sun shines - or more accurately, play while the sun shines.
We caught up with the directors of three camps - Let's Go, Starcamps and Kellogg's GAA Cúl Camps - as they look forward to the summer ahead.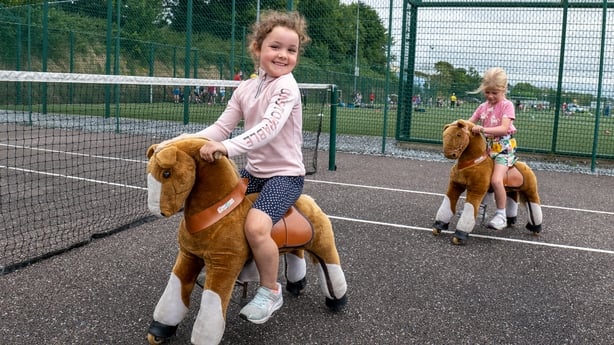 Let's Go
Let's Go summer camps were founded by husband-and-wife team, Kevin O'Brien and Eileen Sheehy. They have come a long way since the first camp in 1985 when children played with skipping ropes, basket balls and hula hoops.
The multi-activity camp, which caters to children aged 5 to 12, still offers traditional sports like basketball, rounders, hockey, and tennis, as well as inflatable obstacle courses, zorbing, KMX karting and air mountains.
As Director, Eileen, puts it, "The list is endless".
"That's what makes it different from other camps, children get a little bit of everything, and it gives them a chance to try different activities that they might not have tried before."
The summers of 2020 and 2021 were challenging and difficult with smaller camps, scaled back activities and no interaction between groups of children.
And so, Let's Go is looking forward to a much better summer with 150 camps running from July 4 to August 12.
"We're nationwide," Eileen said, "From Letterkenny to Castletownbere to Wexford and every place in between."
Staff recruitment for the summer months is rarely a problem for summer camps like Let's Go, as they hire PE teachers and undergraduate students from teaching colleges.
However, Covid remains a concern.
"We ran Easter camps for two weeks and with short notice you could be down two or three staff members, so we are carrying a lot of staff to cover the staff that might be out and that's a challenge."
Insurance costs continue to rise, particularly for businesses working in recreational activities. "Insurance costs have doubled," Eileen said, "but you just have to build it into your costs".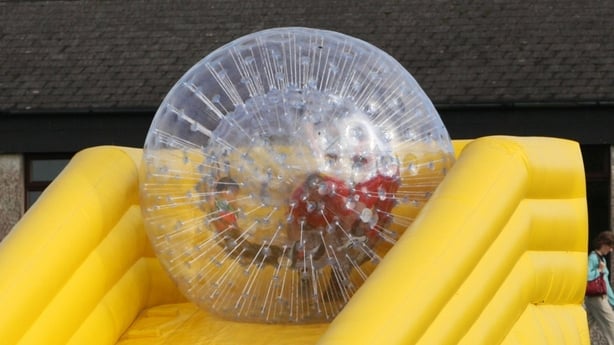 They are also very conscious of rising living costs for parents paying for their children to attend a summer camp.
"We haven't pulled back on the quality of our service or what we offer the children," she said. "A bit like Covid, you have to adapt. You can only charge so much for a summer camp because you want to make it affordable for everybody and include everybody or else it just doesn't work.
"We are always very mindful of families and having our family discounts in there so that it remains affordable."
A lot of Let's Go summer camps are sold out, and some even sold out in January. Eileen expects all the camps to be more or less full for the summer, by the start of June.
Let's Go also operates Easter camps and school tours. It is a year-round business; planning, organising, and coming up with new ideas for camp activities.
This year is an exciting year for Let's Go.
"Our two sons Aidan and Declan O'Brien have come back from the corporate world to work full-time at Let's Go. We're looking forward to a lot of fresh ideas and changes going forward," Eileen said.
The brothers are introducing, Techkidz, a technology camp for children aged 7-13 this summer, focusing on developing children's basic computer skills and introducing them to coding, programming, robotics, and animation.
"We also develop computer skills through popular games such as Minecraft and Roblox," Aidan said.
Eileen said it has been wonderful for the business, "getting that injection of fresh energy and ideas, and blending youth and experience".
Starcamp
'Be Confident' is the theme of this year's Starcamp which will host nearly 30,000 children at 250 summer camps.
"Demand is really, really, really high," said Managing Director Aideen O'Grady. "We have a number of camps already booked out, in places like Westport and Clonakilty. The repeat business from last year is phenomenal."
Activities at Starcamp include singing, dancing, acting, magic, and illusions, and for children who would like to explore a future career in broadcasting, there is also news and weather reporting.
Children also learn TikTok dances and how to make podcasts, and for younger children there is a daily Teddy Bears Picnic.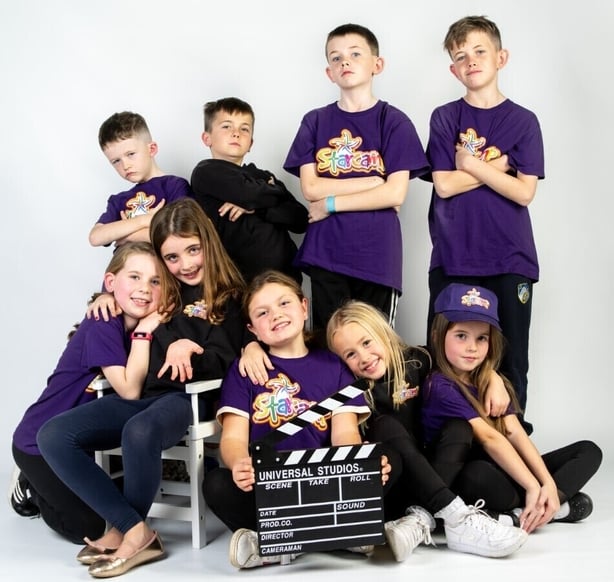 "Our core ethos is about building children's self-esteem and confidence. A lot of the content we come up with encourages children to talk in front of others without realising. We are getting them to speak publicly without calling it public speaking."
There should have been 250 Starcamp summer camps in 2020, however the pandemic meant the company could only run 60.
In 2021, they were forced to find outdoor venues last minute when the Taoiseach announced there would be no indoor events due to Covid.
"I'll never forget it," Aideen said. "On that weekend I worked 24 hours a day, trouble-shooting basically. You can imagine the confusion it caused on a Friday evening with the camps due to run on a Monday morning.
"From a business perspective, we were extremely busy because obviously everyone was stuck in Ireland. It was tough but we did it to the best of our ability because we had parents screaming for them. Overall, we had a good summer, and the kids had a ball."
Like Let's Go, Starcamp employs teachers and student teachers and a lot of their staff have been with the business from the beginning in 2007.
"It's a really nice summer job, they engage with the kids, and they have fun. It's Monday to Friday, they're off at 2.30 and weekends, so it is a fabulous summer job for students."
Training to work at Starcamp is focused on how team leaders treat children, "how we listen to them, how we encourage them, how we praise them".
"We genuinely want children feeling happy about themselves," Aideen said. "That's the most important thing. That's what our reputation is built around."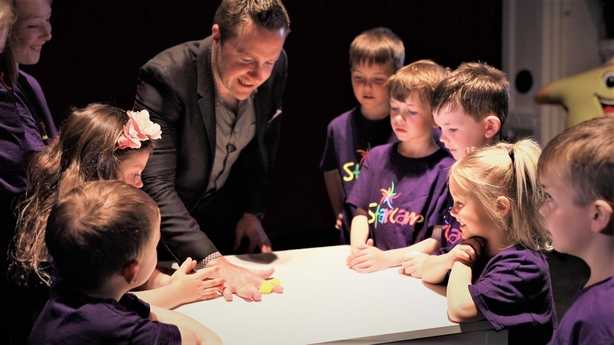 Starcamp has seen insurance costs triple in the last 3 years, putting a squeeze on the business, but Aideen has not increased prices.
"We're just conscious of where parents are at, and we want as many children to experience the camps as we can."
Starcamp hosts two free camps in under privileged areas in Cork and Dublin for families that can't afford it. "We love to give back, where and when we can," she said.
Kellogg's GAA Cúl Camps
Nothing says summer like the Kellogg's GAA Cúl Camps which were launched two weeks ago.
More than 40,000 children are already signed up to take part and the GAA expects more than 160,000 children to play our national sport and improve their skills in over 1,500 camps.
Sean Gannon has only recently taken over the role of National Cúl Camp Coordinator and the Carlow man is looking forward to a busy summer.
"I surely am. It will be my first one, so I hope it goes very smoothly," he said.
Kellogg's are the named sponsors of Cúl Camps, providing the GAA with a marketing budget to promote the camps which get underway on June 27 and run for 9 weeks until August 26.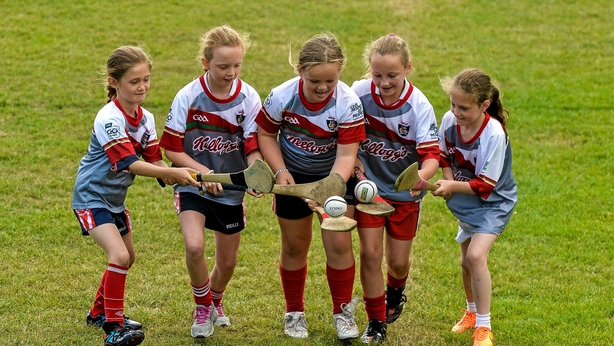 The Cúl Camps have become a set piece of the GAA calendar, with children getting 20 hours of coaching in hurling, football, and camogie, often from local heroes playing at inter-county level.
Kellogg's sponsorship and the sheer volume of children taking part, means the GAA can provide a camp for €75 for the first child per week, €60 for the next child and €50 for every child in a family after that. The price includes a half-zip top, a jersey, and a backpack.
"It's one of the cheapest camps in the country, and with everything going on, parents are very happy with the value for the price," Sean said, adding that any money made from the camps "is reinvested in coaching and games so it goes back into the children again".
The GAA Cúl Camps operated at 50% capacity over the last two summers but will be back to full capacity this year.
Unlike the past couple of years, securing coaches for the Cúl Camps could pose a challenge with many college students taking up the J1 visa to work in the US for the summer.
There is, however, a conveyor belt of coaches who worked as camp assistants as teenagers helping with lead coaches who are ready to step up to the role.
All coaches and assistants are garda vetted. They take part in a child safeguarding course, and they complete a foundation course with the GAA as well.
"I think the fact that it is so enjoyable for the coaches and it's a good experience for them as well, that there's always interest in the jobs.
"The club player and the inter county player want to come back because it's not that long ago that they were taking part in Cúl Camps themselves. To see so many of them return and repay the favour is great," Sean said.