When it comes to the cost of insurance, all Astropark wants is a level playing field.
It runs 5-a-side astro pitch complexes in both Tallaght and Coolock that are used for kids' parties, tours and camps, as well as corporate events, training and leagues for adults.
Like many businesses it has been grappling with high insurance costs for many years, despite having had had no significant claims over that time.
Managing Director James Coghlan recently met with the owner of a similar sized facility in London, and inevitably the conversation turned to the cost of insurance.
"I asked him about his insurance premium, how much are you paying?," he said.
"He said, I'm paying about £15,000 a year and it has been like that for years.
"Now mine moves between €45,000 and €100,000…with no significant claims experience.
"Now that's between three and six times. That's off the charts."
It is a very significant cost for a company that employs around 35 people on a part and full-time basis.
"If we want to put all our businesses out of business, if we want to put all our sporting organisations out of business we are on the right track," said Mr Coghlan.
"People are sick of it."
He's also seen the terms and conditions on his policy change, with the excess increasing - something he equates to a premium increase.
The story is not unusual and it comes despite the introduction one year ago today of what was billed at the time as game-changing new guidelines for personal injury awards.
These replaced pre-existing and what was considered outdated and internationally out-of-step guidance used by the judiciary when deciding how much to award complainants in personal injury cases.
While insurance reform campaigners had hoped for cuts of up to 80% in the key soft-tissue injury award levels, the Judicial Council came back with agreed reductions of around 50%.
Nonetheless, the decrease in awards that was expected to follow was seen as hugely significant, given that around 42% of the cost of insurance is made up of compensatory awards.
The latest information disclosed by the Personal Injuries Assessment Board suggests awards have fallen since the new guidelines took effect.
In a recent Irish Times interview, the body's chief executive, Rosalind Carroll, outlined how the average award last year dropped by 42% following the implementation of the new guidance.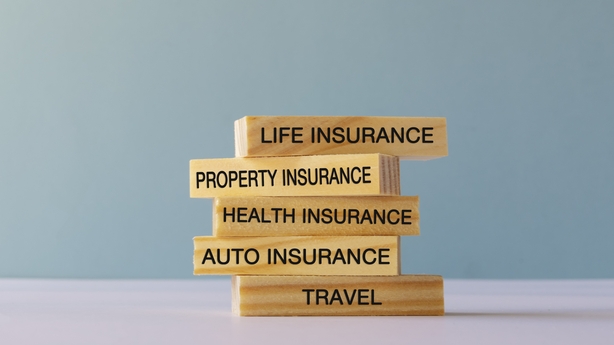 Many firms still struggling with high insurance costs
Overall general damages across motor, employer and public liability plummeted 47% - a shrinking that should in theory had fed through to lower premiums.
And yet despite the changes, research that was published by the Alliance for Insurance Reform this week indicates that many firms continue to struggle with high or rising insurance costs.
It found that a sample of nearly 1,000 organisations had seen their cost of liability insurance renewals rise by 16% in the 12 months since the new guidelines were implemented.
That's despite private motor premiums having decreased by 9% in the same period.
What's more, 73% of respondents, made up of businesses, community, voluntary, charitable and sporting organisations, said they had like Astropark also seen more exclusions added to their policies or excesses increased.
The implications for the businesses of these additional terms or "costs by stealth" are serious.
42% said insurance pricing is threatening their future, while 32% claimed it is inhibiting their ability to grow.
31% said it was preventing them from providing the services that they want to.
The Central Statistics Office inflation data for March paints a picture that supports this view that so far insurance reform has had a limited impact on prices.
Motor insurance premiums, including cars and motorcycles, have fallen by 12.1% in the year to the end of March.
However, home insurance only dropped by 0.5% over the same period and was actually up 3.5% during the month of March.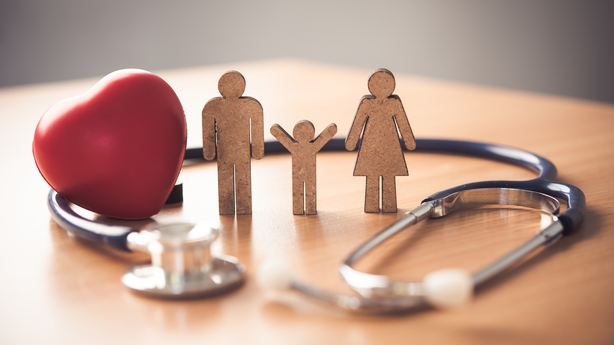 While health insurance costs, which to be fair are impacted by a different range of factors, also rose 2.6% over the 12 months, and travel insurance is up 15.8% over the same period.
The CSO doesn't capture business input prices in detail, so we have no official measure of insurance costs to the corporate sector.
But based on the CSO consumer price data and the Alliance for Insurance Reform survey results, it would be fair to surmise that there continues to be a problem.
"Public Liability and Employer Liability insurances continue to rise, and this is a cause of major concern for SMEs and for business as a whole," said CEO of small business organisation, ISME, Neil McDonnell.
"Insurance companies are enjoying exorbitant profits at the expense of businesses."
So what is the cause?
After years of talk of reform and the implementation of a range of measures including the new personal injury guidelines, why are businesses and consumers still not seeing meaningful decreases in the cost of their insurance?
Part of the problem is that there are a number of challenges before the courts to the new guidelines.
Until these wash through, those involved in the insurance and the legal sector will not have certainty about whether the revised guidance will stick.
This has led to a situation where some potential settlements are on hold, awaiting the outcome of the cases.
The first judgment is expected in the next couple of months.
Added to this has been a drop in the level of acceptance of awards made by PIAB, from 50% to 37%.
Clearly, many claimants feel or are being advised that they would do better by going to court.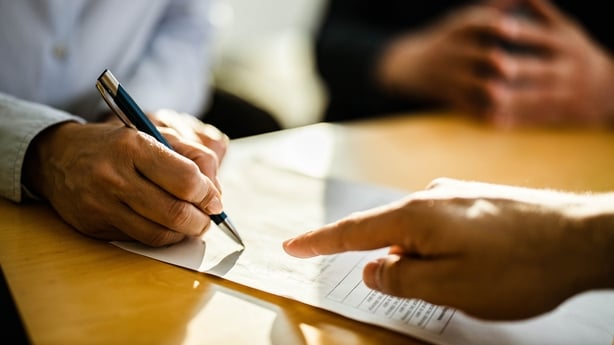 Given the pace the judicial system moves at, it will be some time before those cases come through the system or get settled outside it in significant numbers.
But the very fact that cases continue to go the legal route will impact negatively on insurance premiums, because of the costs involved in taking a legal case.
"The significantly lower acceptance levels of the awards by claimants are concerning and the worry with the lower acceptancy rate is that more cases will go to litigation," said Insurance Ireland in a statement.
"For the success of the insurance reform in Ireland and the credibility of the personal injury guidelines, it will be essential that the cases are heard expeditiously and that the courts confirm the guidelines in their procedures."
Duty of care obligations
Another big issue that all agree is impacting on insurance costs are the duty of care obligations.
Right now, organisations feel that the balance is too heavily weighed against them, meaning they as occupiers carry what they claim is an unfair burden of responsibility for people on their premises, regardless of how those people behave.
Their belief instead is that individuals should be made to take on more responsibility for their own safety.
Under the Government's action plan, proposals were supposed to go to cabinet on amendments to the Occupier's Liability Act by June of last year, but still have not.
"A more stable sector, delivered through Government reform, will reduce market volatility and bring more certainty for customers, businesses, and insurers alike and support increased competitiveness of the market," said Insurance Ireland.
"We have called for these measures for many years and believe they will be key drivers in ensuring that affordable and sustainable cover is available to SMEs and consumers into the future."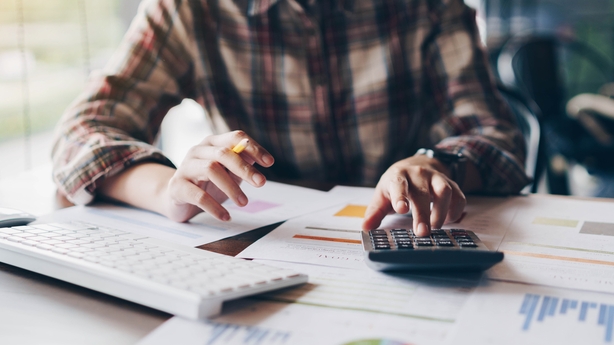 But Sean Fleming, Minister of State at the Department of Finance with responsibility for insurance reform, said this week that there will be developments on the duty of care issue within weeks.
"I would say there has been remarkable progress in two years since we came into Government," he claimed. "People have seen improvements."
"We have legislation coming through the Oireachtas on Miscellaneous Insurance Provisions Bill in the next couple of weeks. The duty of care legislation will come through."
"But I believe that over a two-year period or so we will have everything put in place to make the insurance market in Ireland a very fair place for people to insure businesses and cars and houses."
In parallel, legislation is also now beginning to move through the Oireachtas to reform PIAB.
It too is behind schedule and reformers argue it is vitally needed as it will give the board an enhanced role including mediation aimed at resolving personal injury claims.
That should lead to fewer cases ending up before the courts, which in turn should equate to lower costs.
Lack of competition
One challenge that isn't so readily fixable is the lack of new entrants in the market.
For years we've been hearing that the claims culture has acted as a dissuader to new insurers setting up shop in Ireland.
A Government office set up to encourage competition was established in December 2020, but so far it appears to have had limited obvious success.
"A major American new insurance company has come in," said Mr Fleming.
"But the most important thing we are actually doing in relation to competition is those major companies that operate in Ireland, that they increase the areas of activity where they will carry insurance."
He added that the IDA is now working on attracting new insurers into Ireland, and due to the changed environment it now has a package it can sell internationally about "why Ireland is a good place to set up an insurance company."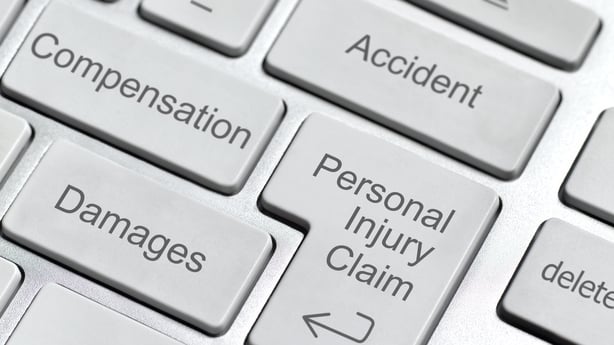 Mr Fleming also takes issue with claims that the cost of insurance remains a problem right across all of Irish business, arguing instead that 94% of firms pay premiums of less than €5,000.
"There's a small percentage have difficulty with insurance, and in the pinch point high-risk areas, and I accept they have difficulties. But that is not representative of the other 95% of the insurance market in Ireland," he stated.
In many ways though, time is running out for this Government and particularly Fine Gael, to see these reforms through.
Fine Gael continues to talk up its pro-enterprise credentials, and has Tánaiste and Minister for Enterprise Leo Varadkar and Minister for Justice Helen McEntee in the two portfolios that are most key to delivering insurance reform.
And while political pressure around the issue is no longer what it was, with a cabinet reshuffle likely later this year or early next year, their window of opportunity to push through the changes required to be able to claim success is closing fast.