A cyber security conference in Dublin has heard that there has been a 25% jump in cyber attacks around the world in the last two weeks.
A wave of online disruption has accompanied the invasion of Ukraine by Russia and Irish businesses are being encouraged to boost their cyber defences.
"Whenever there is heightened anxiety globally, cyber-attacks increase because people are more susceptible to falling victim to them and because of Ukraine, we're seeing a number of different avenues of attack and unfortunately these tend to spill over and affect the western world," said Ronan Murphy, Group Chief Executive of online security company SmartTech.
When it comes to cybercrime here in Ireland, gardaí say they are seeing a big increase in a variety of online scams, particularly when it comes to investment fraud.
We need your consent to load this rte-player contentWe use rte-player to manage extra content that can set cookies on your device and collect data about your activity. Please review their details and accept them to load the content.Manage Preferences

Detective Chief Superintendent Pat Lordan of the Garda National Economic Crime Bureau took part in today's conference.
"People invest money, particularly cryptocurrency, believing it is a genuine investment but it turns out not to be.
"People don't get their money back and they end up handing it over to criminals by putting cryptocurrency in their cryptocurrency wallets," he said.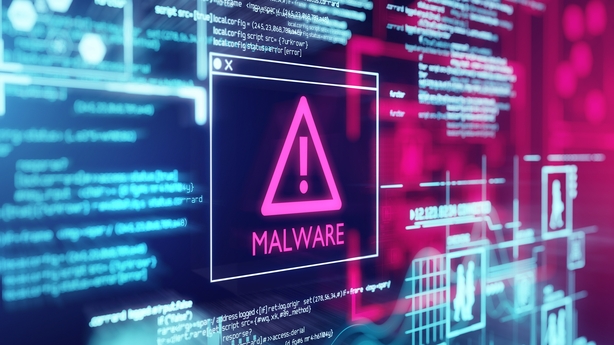 Experts from around the world gathered today for 'Zero Day Con', a conference looking at the current cyber security challenges.
US law enforcement officials addressed the event saying that while cyber threats are constantly evolving lessons from the past have been learned.
"We're still responding from threats that we experienced in the early 2000s.
"Even if it is a worldwide event that is occurring now, a lot of the groundwork was laid for those activities 15 or 20 years ago, if not further back," said Mark Russ of the US Naval Criminal Investigative Service (NCIS)
Ireland's National Cyber Security Centre (NCSC) says it is currently operating at a heightened state of preparedness, in response to recent cyber incidents and the tensions in Eastern Europe.
"While the NCSC has assessed that the potential direct risk of attack to Ireland is low, there is a moderate to high risk that second or third order effects of cyber action elsewhere could have a knock-on effect in Ireland," a spokesperson said.