A 1960s-style American school bus from New York has found a new home in Coolock in North Dublin.
Owned by Stuart Burke and his 12-year-old daughter Ella, it has been transformed into a food truck business.
The father, daughter duo always dreamed of starting a food truck together - and their plans ramped up a gear during the pandemic when demand for Stuart's marketing business dried up.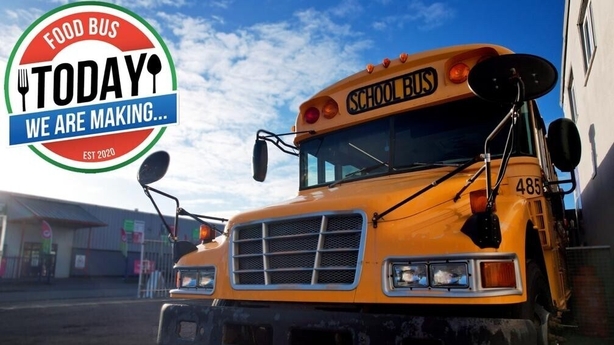 "I was in business for about 18 months and then lockdown came and everything just stopped," Mr Burke said.
"There was nothing going on because I was looking after a load of pubs and restaurants, so the hospitality sector pretty much stopped.
"There was nothing to do but spend time at home with the family."
Stuart and Ella always wanted to start a cooking channel, but they never had the time.
"That all changed with the pandemic and we were determined to make the most of the time we suddenly had," Mr Burke said.
The pair decided to record cooking videos and share them on social media platform TikTok - and they became a big hit.
"We made our very first TikTok video, we had over one million views within the first month and things just snowballed from there," he explained.
It was the success of their TikTok channel that spurred them on to set up their food truck business.
"Our big dream was to own and operate a food truck, but we wanted something really unique.
"After quite a search, we found a traditional school bus in Webster County, Rochester, New York," he said.
They shipped the bus from the US and carried out a full retrofit.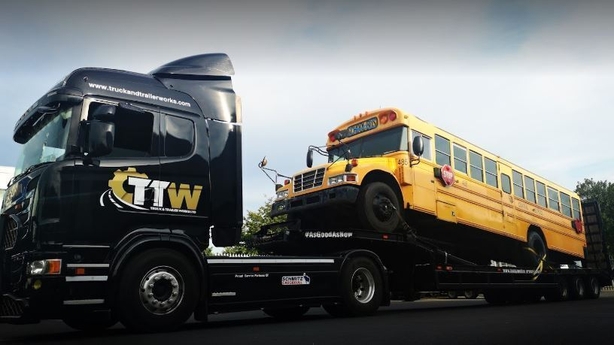 "It was a logistical challenge, we had problems all the way," Mr Burke said.
"It's not like we were shipping a t-shirt or a jumper, it is a very big yellow bus - but we got it into Dublin Port after a few months of calls and emails and it was fantastic to see it in the flesh for the first time."
Just two weeks ago, Stuart and Ella opened the hatch on their new business.
They shared the location of the bus in a video on TikTok, and straight away customers started showing up to the business park in Coolock.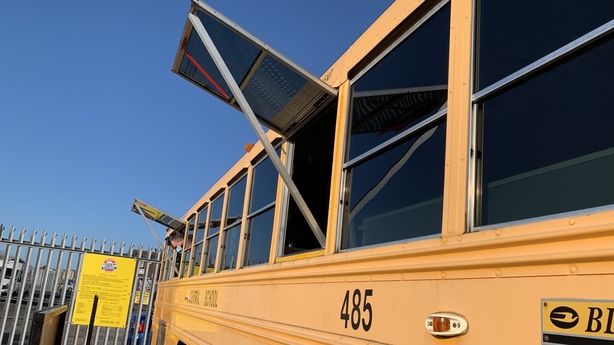 We need your consent to load this rte-player contentWe use rte-player to manage extra content that can set cookies on your device and collect data about your activity. Please review their details and accept them to load the content.Manage Preferences

Locals Shauna Ward and Carla Fitzsimons were among the first customers.
"We heard about it on TikTok," Ms Ward said.
"I was keeping updated on where the bus would be and when it would open, and when I heard I really wanted to get up here and try it out straight away," she said.
Ms Fitzsimons has also been following Stuart and Ella's journey on their TikTok channel '2dayWeAreMaking'.
"I follow a load of food pages on TikTok, so their one popped up and I love them both - I can't wait to try their food," she said.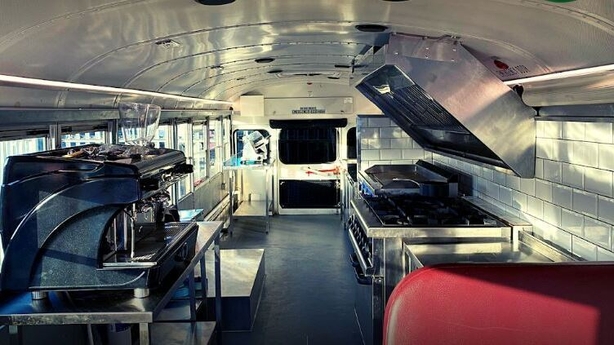 For Nathan Murphy, who is a big fan of Stuart and Ella's hot chocolate, supporting local businesses is extremely important.
"I feel during the pandemic a lot of businesses were hit hard - there were lots of people trying to set up with horse box coffees, and this takes it to the next level.
"It is great to have something this big in the area," he said.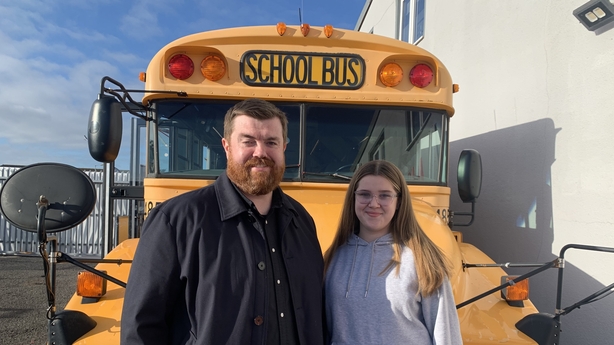 Nicknamed Stella, Stuart and Ella have big hopes for the bus.
At just 12 years old, Ella is still too young to work, but she hopes the business will be around for a long time to come.
"We had always wanted to open a food truck, we just thought it would be when I was a lot older," she said.
"It would be really good if we could keep it open and I could start working on it and making the sandwiches and stuff."
Mr Burke said he hopes that one day Ella will take over the business, if she wants it.
"She loves cooking, it is a great life skill to have and she is really good at it.
"I would love for her to take the business on and make it her own," he said.
A bus, turned into a business, and a father, daughter dream made reality.