This economy entered 2021 under the darkness of a New Year lockdown. It wasn't a particularly optimistic time. The economy was forecast to grow by just 1.7% in GDP terms.
But that's not how things turned out.
In fact, the story of the economy over 2021 brought many surprises - some pleasant - a few headaches and several conundrums.
---
ECONOMY
The economy is now expected to have grown by 15.6% this year in GDP terms. This is mainly down to the exceptional performance of the pharmaceutical, medical device and computer services sectors. All dominated by multinationals and good employers to have in a pandemic.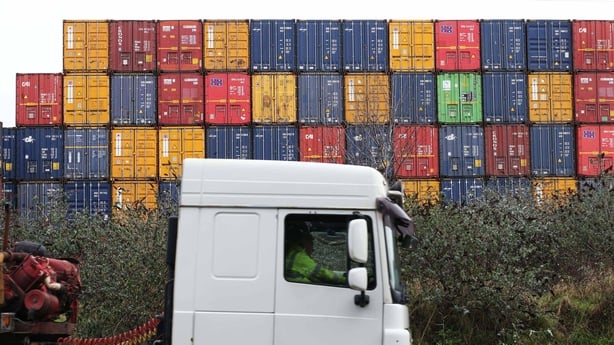 It's a head-spinning number. And probably one that doesn't accurately reflect what's really going on across the economy.
For that, we look to 'Real Modified Gross National Income' - also known in the jargon as GNI*. By that measure, the economy is forecast to have grown by 4.7%. Still very healthy.
It was feared that unemployment would still be just below 10% at the end of this year. It slipped under 7% in November, including those still on the PUP.
The rebound in the economy has been very uneven. Figures from the CSO show that during the third quarter of the year, 75.6% of jobs in the Accommodation and Food sector were underpinned by the Employment Wage Subsidy Scheme (EWSS). In the Arts, that figure was 45%. Just over half of total earnings in Accommodation and Food were dependent on the EWSS.
In the Arts, that figure was 45%. Just over half of total earnings in Accommodation and Food were dependent on the EWSS, compared to just 4.7% for all sectors taken together.
The recent resurgence in the virus won't have helped those embattled sectors.
But the broader recovery is very real. And it contributed to record levels of taxation flooding into the Exchequer. This puts the economy on a much better footing to face whatever 2022 holds.
---
RETURN OF INFLATION
Inflation in consumer prices was pretty much absent for over a decade for various reasons. But now it's back with a vengeance.
Economists had expected the rebound from Covid restrictions to generate some price pressures in the economy. But a combination of a resurgence in energy prices during the summer and mismatches in supply chains have pushed price inflation to a record high of just under 5% across the euro area.
Inflation in Ireland has peaked, so far, at 5.3% in November.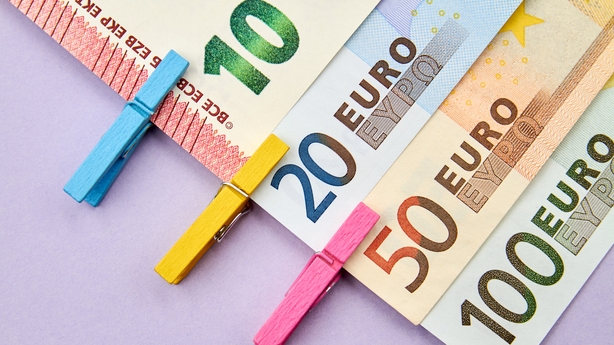 The European Central Bank believes inflation will decline next year. But it 'significantly' increased its forecast for price rises. Back in September, it believed inflation would average 1.7% in 2022. After its last Governing Council meeting just before Christmas, that forecast was increased to an average 3.2%. Two thirds of the increase was due to higher energy prices.
In the US, where price increases pushed over 6%, the Chair of the Federal Reserve Jay Powell said he no longer believed inflation was 'transitory.' The Fed has also indicated around three rate rises could be on the cards next year. The Bank of England raised its key rate to 0.25%.
The ECB has said rate rises in the euro area next year would be 'very unlikely.'
Inflation in consumer prices was pretty much absent for over a decade for various reasons. But now it's back with a vengeance.
---
ENERGY
Energy prices have been the chief culprit behind rising inflation in Europe.
Gas prices soared due to low levels of stock and ongoing uncertainty about supplies from Russia, which accounts for over 40% of European gas imports.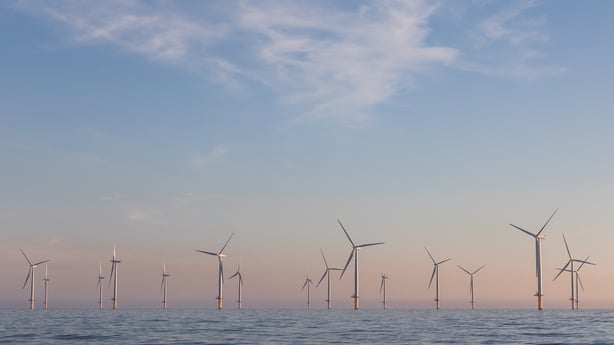 This coincided with an unusual period of low wind speeds across Europe during the summer and autumn. This meant less renewable energy, and for some power grids like Ireland's, more reliance on gas to generate electricity.
The result has been higher gas and electricity bills for consumers.
But it also prompted a modification of Ireland's energy policy.
The ambition for renewable energy to power our electricity was raised to an ambitious 80% by 2030 in this year's Climate Action Plan. But in order for this to work, there's now an explicit recognition from Government that modern gas generators will have to be built. These are the type of generators that can be ramped up and down to complement a predominately renewable system at times when wind, solar and other renewable alternatives like large scale battery storage can't cope with demand.
Unfortunately, for our emission targets, the lifespans of older fossil fuel burning stations were also extended until the power system is better able to handle the transition.
---
TRADE
Stockpiling for fear of post-Brexit customs chaos and the ups and downs of Covid made it difficult to discern what impact Brexit was really having on Ireland's trade. The fog lifted a bit this year and it's revealed a clear shift in our trading patterns.
Figures for trade in goods over the first three quarters of the year show our exports to Great Britain increasing strongly by 23% or almost €2bn in value. By contrast our imports from GB fell by 21% or €2.4bn.
When broken down for Northern Ireland, our exports there rose by 48% over the same period, or €835m while our imports from Northern Ireland rose by 60% or €1bn.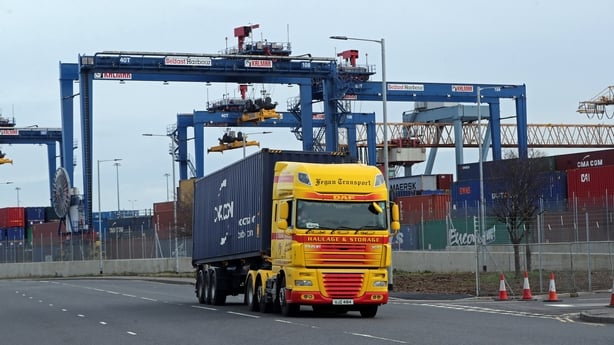 Clearly, some trade which used to come directly from British ports is now coming via ports in Northern Ireland.
The other half of the story can be seen in statistics published by Dublin Port.
In the first three quarters of this year compared to the same period in 2020, trailer and container traffic to and from Great Britain fell by 21.2%. These routes now account for just under half of the traffic in the port compared to 64% pre-Brexit.
Meanwhile, traffic to and from Continental ports rose over the same period by 36.3%.
So even before the final die of post-Brexit trade rules is cast (when will that be? I hear you ask...) shipping is shifting to erode the established trade routes between Britain and Ireland and open up new ones.
---
PROPERTY
No glance at the economy would be complete without a look at what's potentially the greatest societal challenge we face and one we can't seem to figure out through either good times or bad.
Demand returned with a bang to the property market this year and with it came steep increases in house prices. The annual rate of increases in residential property prices stood at 13.5% in October.
The reduction in supply over various Covid lockdowns exacerbated the shortfall in the supply of new homes. This also squeezed the rental market, where increases in rents spread to areas outside the main cities.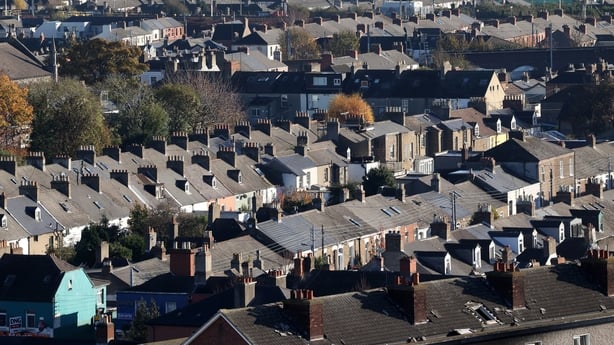 Taking a longer perspective, the Parliamentary Budget Office (PBO) calculates that house prices have increased by 85% since 2011 and rents have doubled.
During this year, the PBO also notes that construction inflation doubled and is now running at Celtic Tiger levels.
It may be little comfort to know that property prices are also going up at double digit annual rates in several countries across the EU. There has been much discussion about the side effects of the persistently low interest rate policies of the European Central Bank which may have encouraged institutional investors to seek returns in property markets, adding to demand and pushing up prices.
Another significant inflection point this year and not one unrelated to the strains in the property market, was the revelation that our population went over five million in April for the first time since 1851. Even more remarkable, it has risen by 77% since its low point of 2.2 million people in 1961.
That means a lot more houses. A lot more of everything. But these are problems of a growing society, which is a good thought to start a new year.