It's beginning to look at lot like Christmas 2020.
And it is beginning to feel like Groundhog Day. Or even déjà vu.
But how are we back in this situation again?
That's the question that publicans, restauranteurs, nightclub owners and the wider hospitality sector are once again asking themselves this evening.
A year ago, they were facing into significant restrictions on their operations as Covid-19 spread.
But a lot has changed since then. We now have almost 90% of the population vaccinated against the virus.
More than 913,000 of those have received a booster dose.
Our understanding of the virus has improved significantly and anti-viral treatments are on the way.
Yet despite all this, Covid is in the ascendency once more. Omicron is considered the new threat.
And once again, it is primarily the hospitality and events sector that is set to have operations curtailed to try get the situation back under control.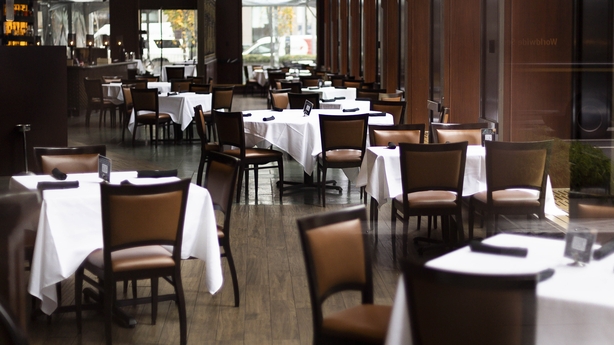 There is really no dressing it up.
It is a bitter blow for a group of businesses that have been forced to open and shut several times over the past 21 months.
A sector that has been recovering gradually since restrictions were eased in the autumn, building confidence and figuring out new ways to make their trading work.
It also couldn't have come at a worse time for them.
These are the few weeks where pubs and restaurants earn up to a third of their turnover for the year.
Many consumers have managed to put savings aside over the past two years and were looking forward to spending some of it.
Yet the public health advice has meant the airwaves have been filled for the last fortnight with stories of restaurants, pubs and other event providers being inundated with cancellations as Christmas parties are pulled and people stay at home.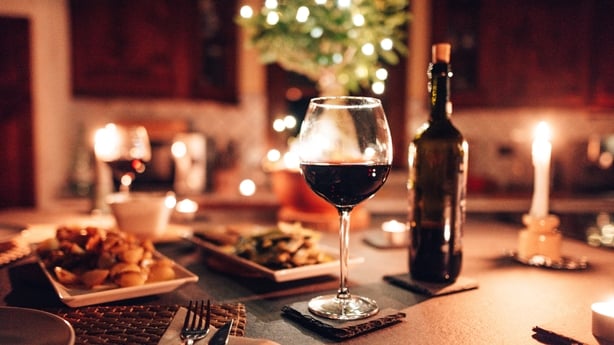 That planned spending should have been the money that would have kept businesses going through the leaner months in the earlier part of next year.
Without that cash they will need help to survive.
The first cut to the Employment Wage Subsidy Scheme, which took place earlier this week, will leave many teetering on the edge.
The Government says the reduction will not be reversed and the path for the gradual removal of the scheme as outlined on budget day will continue.
Other supports will, however, be put in place instead to assist the sector, the Cabinet has agreed.
A new payment, similar to the Covid Restrictions Support Scheme, will be targeted at the hospitality sector and the commercial rates waiver will continue.
The Pandemic Unemployment Payment, which has already been cut twice, will also reopen to those who are inevitably laid off in the coming weeks due to the new restrictions.
Then there is also the issue of staffing.
Even before the latest surge in cases began, the hospitality trade was struggling to attract and retain workers as many had left the sector or the country during lockdowns and not returned.
What knock on effect will this latest blow to confidence and renewed uncertainty have on recruitment and retention?
Of course, it perhaps could have been worse for many. At least restaurants, pubs and entertainment venues can remain open - for now at least.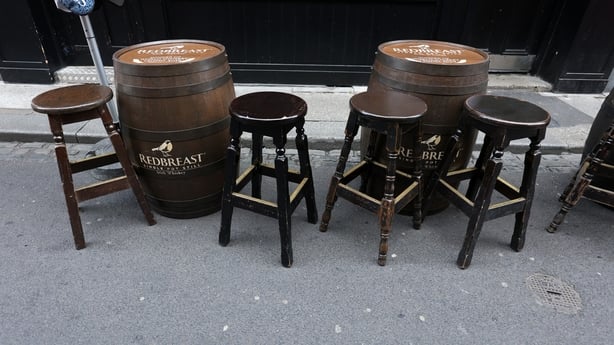 Nightclubs have not been as fortunate and will have to close again, just over a month after they finally got to reopen.
Few would argue that overwhelming the health service and keeping as many people as possible well must remain the priority.
But many in the hospitality sector will be asking what now are the longer-term prospects for an industry that's once again been thrown into turmoil?
At their meeting with the Taoiseach and Minister for Public Expenditure earlier today, the hospitality industry representatives outlined the need for a long-term plan for the sector.
One that would ensure that this scenario is not repeated again next year if cases surge once more.
Restaurants, pubs, nightclubs and the wider hospitality business need to be sure that when they once again get to fully reopen, they stay fully open.
For them, this nightmare before Christmas cannot be repeated.