Part of the industrial revolution started in Glasgow. So why shouldn't the green revolution?
A rhetorical question posed by an industry leader in the energy sector at COP26 this week, during a discussion of the role that digital technology can play in reducing industrial emissions.
It is sometimes hailed as an easy option by climate campaigners, who question the principle of investing in technological solutions to reduce emissions, warning that industries may use it as a get out of jail free card, while continuing to emit carbon rather than cutting emissions at source.
Technological advances have contributed to climate change but digital technologies have also been used to show the impact of climate change on the planet. Knowledge is power, and digital technology will help the climate crisis.
There was optimism in the air in Glasgow, at the possibilities of digital helping to reduce emissions in the air.
Nobody at the summit, however, was under any illusion as to the herculean task that faces industry.
The cost of the overall energy transition in Europe, depending on what's included in the estimates, has been calculated at €1.5 trillion, which is roughly four times the current GDP of Germany.
At an event hosted by Accenture, the key note speaker, Gotz Erhardt, Senior Managing Director, Resources Industries, outlined some of the challenges ahead.
Taking the car industry as an example, he said there are 250 million passenger vehicles in Europe which need to be electrified or decarbonised within the next decade to meet targets.
"It will require huge volumes of renewable electricity and recharging infrastructure connected to the grid," Mr Erhardt said.
"Off shore wind technology needs to be ramped up by 250 gigawatts within a similar timeframe. Connectors to the transmission grid as well as new transmission lines will have to be built."
"The distribution grids will have to be fortified and digitalised to carry the load of some 10 million plus EV charging stations."
"That's quite a lot of lithium battery packs that will need to be recycled," he added.
He said, however, that climate protection and reduction of greenhouse gas emissions as well as sustainable practices hold a big opportunity and promise.
"The gloomy predictions shouldn't discourage us."
Digital innovation in the industrial sectors hold the tangible promise of helping industry rise to the challenge.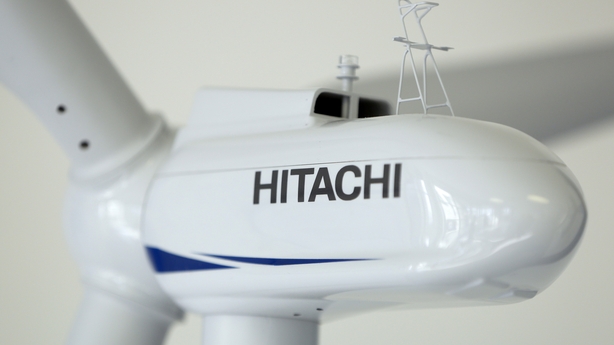 The technologies that we have today, get us half way there, according to Ian Funnell, CEO, Hitachi Energy for the UK and Ireland.
Hitachi Energy describes itself as advancing the world's energy system to become more sustainable, flexible and secure whilst balancing social, environmental and economic value.
During a panel discussion, Mr Funnell said that 25% of Hitachi Energy's revenues come from digital.
"Everything we do now is very much focused on how to solve problems for customers in a way that has never been done before, how to give small and large companies the information they need in order to make real, positive management decisions about decarbonising their operation, whatever that operation looks like."
He said electricity is going to be the backbone of the whole energy transition, exclusively or perhaps in hybrid with some other fuels. "Electricity consumption by almost every measure is going to at least double by 2050 as we start to decarbonise fossil fuels out of the energy sector.
This tallies with Irish expectations. Eirgrid said the demand for electricity is forecast to increase by 50% by the end of this decade.
This week, the operator of the national grid said the goal for Ireland to run on 70% renewable electricity by 2030 is "technically possible to achieve" but the process will be "complex and uncertain."
Eirgrid has identified 43 new grid projects needed for the transition which will require an additional €1 billion investment.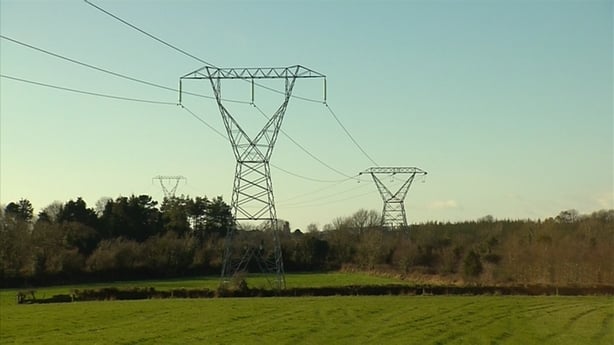 In Glasgow, Mr Funnell said the consensus is industry is going in the right direction with the energy transition but not going at a fast enough pace.
A digital future will allow joined up decision making, he said, through smart technology and artificial intelligence. "You need that information and sophistication to be able to do it, because man alone cannot," he said.
"I'm hugely optimistic that come 2050 the lowest cost solution will be the lowest carbon solution."
Brian Holliday, MD of Digital Industries at Siemens for UK and Ireland, discussed the importance of efficiencies in industry, going some way to assuage the concerns of climate campaigners.
"We can invest in renewable but if we fail to invest in efficiencies we will waste renewable energy in future too. Energy efficiency alone, if we were to bring manufacturing up to date with current best practice, sits somewhere between £2 and £5 billion at current energy costs."
He outlined the technologies that make a difference in terms of digitalisation.
"We've got some incredible design and simulation tools available to us now that can bring more sustainable products to market faster and we can understand their footprint along the way."
"We've got automation technologies in the factory that we can control energy consumption, and we can understand it better."
"We can use high efficiency motors. We can use invertors which can reduce the cost of energy through a motor by up to 60%. And control systems that can switch machines off when they are not needed."
"So data is critical to understanding what we are using so that we can go ahead and control it as well," he explained.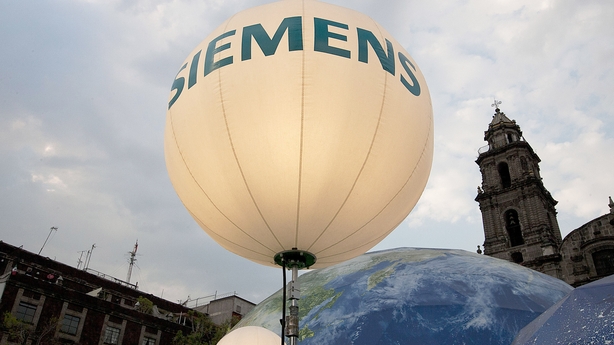 Mr Holliday said that for firms to get started they need to walk the factory floor and they need to engage with experts and understand through benchmarking what opportunities can be addressed.
Siemens, he said, is leading by example, having committed to carbon neutrality by 2030. The technology company is 54% of the way in meeting that commitment.
"We are looking at our electric vehicles deployment, we are looking at our buildings, we are looking at our factories.
He said the company is also very much looking at the customers that it supplies, empowering them to positively transform their industries.
The green industrial revolution is underway, boosted by digital solutions.