Few things can be said with absolute certainty, but one thing is for sure - householders are in for an expensive winter.
Wholesale price rises on international energy markets have seen all electricity and gas providers here hiking their prices in recent months, with most of them doing so more than twice.
The cost of filling the car with petrol or diesel has also risen significantly off the lows seen in the summer of last year.
And materials shortages have had knock-on impacts in areas like construction and the cost of cars.
Price rises already biting
In its latest monthly consumer sentiment survey, KBC Bank Ireland asked consumers about their experience of inflation.
The average perceived increase in the cost of living across the participant pool was around 5%.
A sizeable two in five respondents said they believed their living costs to have risen by more than that in the past year.
"Those consumers on lower incomes or reporting difficulties in making ends meet were more likely to be in the groups reporting rapid increases in living costs," Austin Hughes, chief economist with KBC Bank Ireland explained.
"Those on higher incomes or making ends meet with ease were more likely to report flat or falling living costs."
That may also be a reflection of the higher savings levels that were built up by many households during the pandemic because of the diminished opportunity to spend money during lockdown while their earnings remained static or even increased.
Consequently, many households have a built-in cushion to protect against price rises and many may be in the fortunate position of being able to secure pay rises to compensate for rising living costs.
Most, though, are not. And while budget measures to alter tax bands and raise welfare rates will help to offset price increases, that will only go so far.
If your income is not rising to meet the challenge, there are ways of bringing the costs down somewhat.
Review your bills
It's always a good idea to review utility providers but the message is more relevant than ever now.
Starting with gas and electricity companies, if you've been with your current provider for more than 12 months, the chances are you will bear the full brunt of the recent successive rounds of price increases.
Switching to a new provider could offset a good portion of the increase.
"You can get discounts of up to 40% as a new customer if you switch supplier," Daragh Cassidy, Head of Communications with consumer comparison website, bonkers.ie explained.
"Savings of over €500 a year on average are available to those who switch," he estimated.
The process is quite easy. It only requires a recent meter reading and an estimate of how much energy the household consumes.
"For gas you'll also need your GPRN and for electricity your MPRN. Both these numbers can be found on a recent bill," Mr Cassidy explains.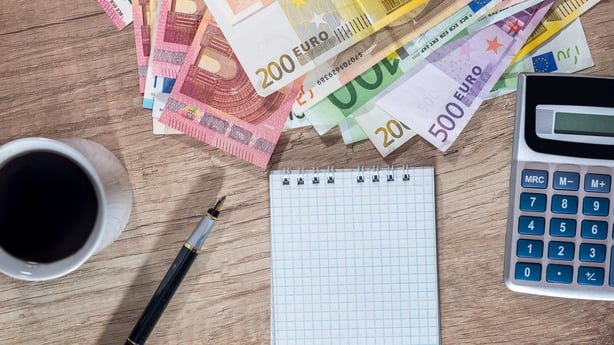 Phone and broadband
Again, the 12-month rule applies. Discount periods usually end after one year, so it pays to shop around at that time.
The savings can be significant. For example, Sky is currently offering a TV, broadband and phone package for €50 a month for 12 months before switching to €91 a month after that.
The lower rate amounts to a saving of almost €500 a year over the elevated rate.
Similarly, eir has a limited time offer costing €40 a month (plus a once-off €30 activation fee) which rises to €86 per month after a year - a saving of over €520.
"Before you switch, contact your current provider to tell them you're considering a change," Emma Archer of switcher.ie recommends.
"Some providers may try to pull out all the stops to keep you. If you tell them you're planning to leave, it could lead to a new offer at a cheaper price," she added.
The process should be relatively straightforward. All you need is the name and address as it appears on the bill, the landline telephone number, and the Universal Account Number (UAN) - an 8-digit number used by telecom providers to identify phone lines. (It can be found on the bill).
It's important to check with the provider that you are out of contract and free to switch. Proper notice should also be given to ensure you are not charged early termination fees.
Insurance
According to a recent report from the Personal Injuries Assessment Board, personal injury awards have dropped sharply since new judicial guidelines were introduced last April.
That should feed through into reduced premiums over time, it's expected.
And indeed, the most recent consumer price inflation figures from the Central Statistics Office showed that motor insurance premiums fell by over 8% in the year to September.
However, they're coming off quite a high base as prices have risen substantially in recent years.
That doesn't negate the need to shop around when premiums come up for renewal, those in the industry warn.
"If one insurer is reducing their price, you can be sure that many others are also doing so, as it has become a very competitive market," Jonathan Hehir, Managing Director of Coverinaclick.ie said.
"Even if your existing insurer has knocked €50 off your renewal premium, there's a good chance that another insurer might knock €100 or even €200 off it, so it always pays to shop around."
Likewise with house and health insurance, particularly the latter.
A good general rule of thumb is, if you've been on the same health insurance policy for more than 3 years, you're probably overpaying.
There will likely be a newer policy available on the market offering the same level of service for less.
Across the board price rises in the health insurance market in the last year may be offset slightly in the coming year with a once-off reduction in the Government levy imposed on policies.
The levy decrease will amount to an annual saving of €45 for most health insurance policy holders, which the Health Insurance Authority expects will be passed on to consumers.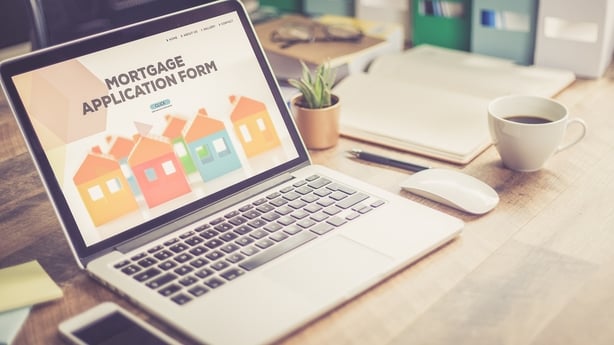 Mortgages
Switching mortgages is a little more time consuming and labour intensive, but the potential savings definitely make it worth the effort.
Although we still have among the highest mortgage interest rates in the euro zone, they are low by historical standards.
The European Central Bank is likely to raise its main refinancing rate off zero - where it has stayed for several years now - in the coming years.
If the level of price rises that we're seeing in the economy persist, that could come about sooner than expected.
As soon as the banks anticipate that coming about, interest rates - particularly fixed rate offerings - will rise.
What's more, we're about to lose two mortgage providers with Ulster Bank making progress in exiting the Irish market and KBC confirming in recent days that it had agreed to sell the bulk of its performing loans and deposits to Bank of Ireland - a move that will see it too quitting the market here eventually.
So, it's a good time to review the market, especially while property prices are rising.
Most of the banks now offer better rates if the value of the property is substantially more than the size of the mortgage.
"A borrower could save €56,000 in interest over the life of their mortgage by reducing their rate from 2.95% to 1.95%," Joey Sheahan, Head of Credit with MyMortgages.ie and author of The Mortgage Coach explains, basing his calculations on a €300,000 loan at 60% loan to value over 30 years.
The practice of switching mortgage providers has become more common among consumers in recent years, but according to Rachel McGovern, Director of Financial Services at Brokers Ireland, not enough consumers are doing so.
"They are needlessly leaving hundreds and thousands of potential savings behind them with their lenders," she pointed out.
She said switching lenders is much less complicated than it used to be, but the onus is on the mortgage holder to seek it out.
"You will be need to get a new valuation on your home but the cost of that and any legal fees could be well worth the effort," she said.
An innovation in the Irish market recently saw two lenders introducing long term fixed mortgages of up to 30 years, which Rachel McGovern described as a 'gamechanger'.
"Long-term fixed interest rates give a great level of security around financial outgoings over an extended period, and now that can be for the lifetime of the mortgage," she said.