As October draws to a close, the deadline is fast approaching for filing your self-assessed tax return with Revenue.
But it is not just business owners and the self-employed who need to get their affairs in order. If you are a PAYE worker who earns income outside your normal job you may also have to file.
While nobody likes paying taxes, there are a number of things you can do to lower your bill and make the process a little less stressful.
We've asked Marian Ryan, Consumer Tax Manager at Taxback.com and Norah Collender, Professional Tax Leader at Chartered Accountants Ireland to break down the details.
What is a self-assessed tax return?
A self-assessed tax return is a type of tax return that you must file if you are considered a 'chargeable' person or if you have income outside of the Pay As You Earn (PAYE) system - where your employer deducts your tax from your income for you.
"Self-assessment is exactly what it sounds like, it means that you are responsible for assessing how much tax you need to pay on your earnings and you are responsible for paying that tax to the collector general," explained Ms Ryan of Taxback.com.
Who needs to file a self-assessed tax return?
You will need to declare your income to the Revenue Commissioners in the form of self-assessment if you are self-employed, a contractor, a sub-contractor or a landlord.
You will also need to file if you received any income in addition to PAYE income.
"For example, rental income, capital gains, profits from investments or cryptocurrency, if you're a director of a company or if you belong to an employee share scheme," Ms Ryan explained.
She said you may also be a PAYE worker with non-PAYE income and be deemed as a chargeable person if your non-PAYE income is in excess of €5,000 in the year and is not coded into your tax credits.
If your income is below €5,000 you will still need to declare it.
There are also some other less common reasons you may fall into the self-assessment bracket, such as if you are a proprietary director of a company with shareholding in excess of 15%.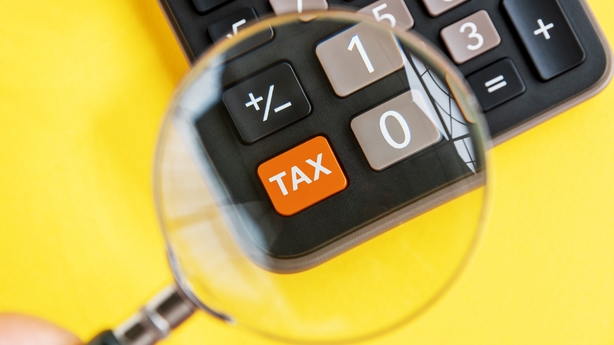 What is the deadline for filing returns?
The official income tax deadline is 31 October.
However, this deadline is extended each year to mid-November for taxpayers who file their income tax return on Revenue's Online Service (ROS) and pay their income tax liabilities through ROS.
This is called the ROS Pay and File deadline.
For 2021, the ROS Pay and File deadline is 17 November, as Norah Collender of Chartered Accountants Ireland explained.
"The individual must pay preliminary tax for 2021, file his or her 2020 income tax return and pay any balance of tax due for 2020, all on ROS, on or before 17 November.
"The key point is that all income tax due must be paid in full through ROS to avail of the 17 November deadline," she said.
If a taxpayer cannot pay his or her income tax liabilities, then the deadline for filing the tax return reverts to 31 October.
Ms Collender said that in limited circumstances Revenue will accept paper tax returns, but these must be submitted by 31 October.
Will there be an extension for businesses struggling due to the pandemic?
There is no extension of the income tax deadline this year, but Ms Collender said there may be some leniency for businesses that are really struggling.
"The Minister for Finance, Paschal Donohoe said that Revenue will take a pragmatic approach to any taxpayer or tax agent that experiences exceptional difficulties in meeting the filing deadline because of Covid-19, for example, where an unavoidable absence of key personnel or an office closure due to the pandemic occurs," she said.
In such circumstances, Ms Collender said the taxpayer or tax agent should contact Revenue as quickly as possible, via the MyEnquiries service, setting out the exceptional difficulties being encountered so that an alternative arrangement can be agreed and put in place.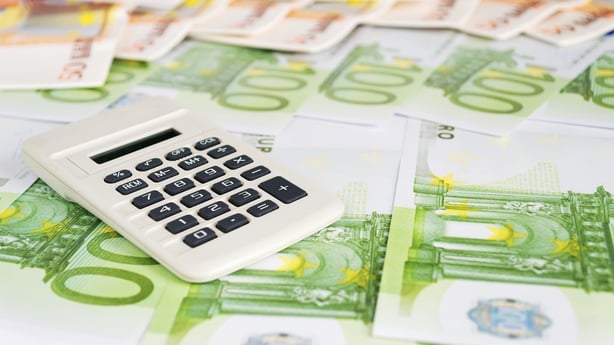 What sort of tax credits can the self-employed claim?
As a self-employed person you are entitled to claim many of the tax credits and deductions that PAYE employees are entitled to.
These include things like the personal tax credit, single parent tax credit and the home carers tax credit.
"The vast majority of tax credits are available to all people regardless of status," said Ms Ryan.
"The only one that a self-employed person may not be entitled to would be the employee tax credit, but that is compensated for by the earned income tax credit," she explained.
As a self-employed or self-assessed person you are also eligible to claim the relevant deductions relating to your personal pension contributions and legally enforceable maintenance payments.
What sort of expenses can the self-employed claim?
When it comes to expenses relating to your self assessed income, the wording of the legislation states that only expenses "wholly" and 'exclusively" for business purposes can be offset against your taxable income.
That means in order for you to be able to deduct an expense from your income it needs to have been incurred as a result of the income - and not personal use.
"For example, you may need a mobile phone to carry out your business but there may be an element of personal use. You would need to apportion your mobile phone bill accordingly and only claim the percentage of the bill that would equate to business use," Ms Ryan explained.
She said other common expenses for self-employed people would include rent of an office space, office equipment such as computers and printers - and utility bills such as heating, lighting, phone and internet.
Running expenses for a business vehicle can also be claimed, for things like motor tax, insurance, services, NCT and repairs.
Some of the common rental expenses for landlords include mortgage interest, RTB registration, repairs and maintenance, advertising expenses, estate agent fees, management fees, local service charges, legal fees and accounting fees.
Expenses that can't be claimed include stamp duty, food, commuting costs and entertainment of clients.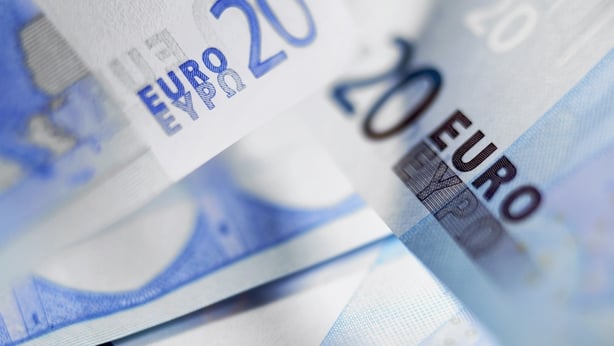 Are there any other ways to lower the tax bill?
As much as people hate to hear it, paying a tax agent or accountant to complete your tax return could help lower your tax bill in the long-run.
Ms Ryan said the cost of this is a tax-deductible expense.
"They will know all the different credits, expenses and deductions that you are entitled to and they will also give you the peace of mind that your return is compliant and filed on time which will reduce the chances of getting selected for an audit," said Ms Ryan.
Ms Collender also pointed out that income tax relief is available at 20% on medial expenses not reclaimed under a health insurance policy.
"Anyone having fertility treatment or paying for ongoing private medical care may be racking up medical expenses which can be offset against his or her income tax liability," she explained.
How long do you need to keep business related documents for?
You need to keep evidence of your income and expenses for six years after a return is filed.
That means any evidence of your self-assessed income and expenses relating to the 2020 tax year would need to be kept until 2027 - in case Revenue request it.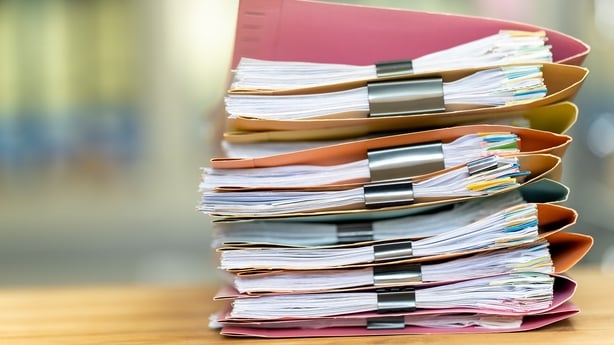 What are the most common mistakes people make?
According to Ms Collender, one of the most common mistakes people make is failing to claim tax refunds on time.
She explained that there is a four-year limit to how far back a taxpayer can claim tax refunds.
"For example, claims for 2017 must be made by 31 December 2021.
"Claims made after this time will not be repaid," she said.
The Tax Appeal Commission publishes appeal cases taken by taxpayers and going by these, no matter how valid the reason, there is no basis to claim a tax refund if the four-year time limit is up.
Ms Collender said she would advise taxpayers to look over their past tax returns to see if anything was missed which could lead to a tax refund within the four year limit.
What happens if you file late?
Two things will happen if you file late - you will be subject to both interest and surcharges, as Ms Ryan explained.
"Revenue can charge interest at a rate of 0.0219% of your liability per day or part of a day that you are late paying tax liability.
"This may seem like a small percentage, but it all adds up as it is charged per day," she said.
Legally Revenue is entitled to charge interest to anyone who is late paying their liability, but Ms Ryan said this is rarely charged and is usually only applied to tax avoiders or evaders.
The second thing that the revenue can charge - and is actually applied to every taxpayer once they are late submitting their tax return is a surcharge of 5%.
"This is charged for late submission of your tax return and is 5% of your liability for the first two months and it increases to 10% of your liability after two months," Ms Ryan said.