It could be 2025 before the number of passengers using Dublin and Cork airports is back to pre-pandemic levels, the chairman designate of the daa has said.
Speaking at the Joint Oireachtas Committee on Transport and Communications, Basil Geoghegan said optimists have predicted the recovery could happen quicker, returning to 2019 levels in 2023, but he thinks it will take longer.
Mr Geoghegan said the two airports are currently back to around 50% of 2019 passenger numbers, although some days, he added, this figure was higher.
He said other European airports are back to higher levels already, but this is because international travel opened there earlier than here.
Dublin and Cork airports handled around 36m passengers during the year before Covid-19 emerged.
However, last year this figure fell to 7.9m, he said.
Mr Geoghehan said despite the damage caused by the pandemic, he still believes the proposition at Dublin and Cork airports is as strong as it ever was and that the daa will get back to pre-pandemic passenger levels and beyond in due course.
He added that there will be a higher number of airlines than before the pandemic operating at Cork next year.
The reopening of travel between Ireland and the US was very important for Dublin airport, he said.
Mr Geoghegan said the daa has taken steps through taking out costs that leaves it confident it can be close to break even again.
But he added that passenger numbers need to be back in the high twenty millions in order to have a proper positive profit contribution.
He also said that the ability to increase passenger charges would allow the daa to be more profitable and that would help maintain the company's credit rating and allow it to build for the future and do it in a way that is sustainable.
The chairman designate also said daa will take on more staff as the industry grows in Dublin, Cork or overseas where it also has operations.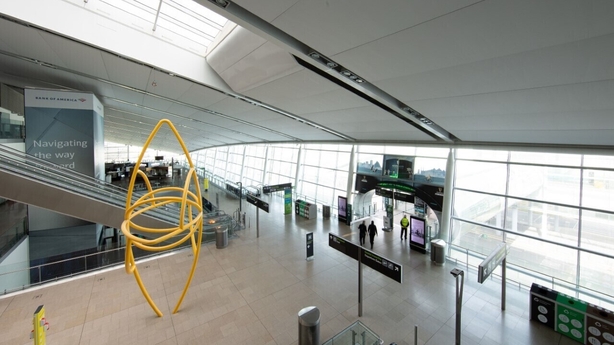 Meanwhile, daa urgently needs a regulatory decision on passenger charges that addresses the "unsustainably low level" that currently pertains, Mr Geoghegan said.
In his opening statement to the committee he said the Commission for Aviation Regulation's 2019 decision on pricing has effectively been rendered void by the pandemic.
"As a result, Dublin Airport found itself facing into the crisis with a fundamentally flawed pricing structure, resulting in airport charges that were disproportionally low when compared with its European peers," he claimed.
"What started pre Covid as an unfortunate mis-pricing, transferring value from the Irish taxpayer to airlines, has, in light of the devastation caused by the pandemic, become a fundamental issue for the future provision of critical airport infrastructure and for the stakeholders that depend on it."
Last year daa lost €284m across its operations because of the severe impact that the Covid-19 pandemic had on the sector.
But despite this, it had to contend with reducing passenger charges that was set by the CAR a year earlier.
Mr Geoghegan said that it is incomprehensible to him that following the greatest and most prolonged plunge in air travel in history that daa's already reduced charges per passenger are still based on air traffic forecasts from 2019 when Dublin Airport welcomed 32.9 million passengers.
"Despite repeated requests, the now departing regulator, has not taken any decisive action whatsoever to address the situation," he claimed.
"This is a grossly unsustainable position given our financial circumstances. It puts at risk our ability to deliver the high-quality day-to-day service expected at our airports."
"It puts at risk our ability to deliver critical airport infrastructure to support connectivity and it makes it almost impossible to deliver our sustainability ambitions and meet Government targets for our sector."
Although airlines and airports have moved decisively and quickly to respond to the challenges of the pandemic, he continued, 20 months after the crisis began there has been no change to the charges that are based on five times the passenger volumes delivered so far this year.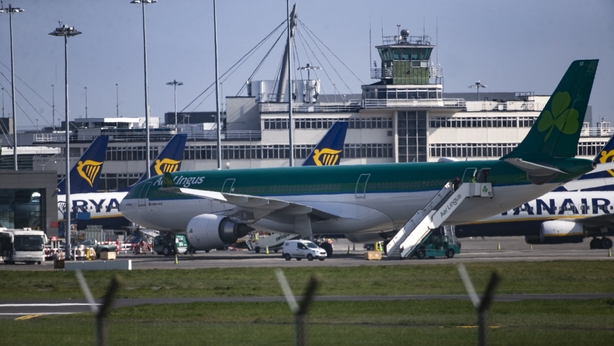 Mr Geoghegan, who has been nominated by the Minister for Transport to serve a second term as chairman of daa, said it is critical that when the responsibilities of the CAR transfer shortly to the Irish Aviation Authority, it immediately establishes a "fit for purpose" price cap for next year.
"Our business simply cannot countenance a third year of enforced below cost prices and regulatory inaction," he said.
He also called for a "full and considered regulatory review process" for subsequent years to cushion the sector from the peaks, troughs, cycles and shocks.
"Investment in such an environment is critically reliant on regulatory certainty and agility, facilitating very long-term decision making," he said.
"This is not simply a matter concerning Dublin Airport, it must be linked to Government policy and the needs of Ireland as an economy and place to live."
Mr Geoghegan also expressed concern that progress on complementary infrastructure, such as MetroLink, seem to be "stalling".
"In summary, if Ireland wants a full-service, passenger focused and fully sustainable capital city airport that complies with Government targets, then the regulatory regime needs to adapt immediately," he stated.
"The procrastination needs to stop now, so that Dublin Airport can continue to be a sustainable and passenger focused international gateway for Ireland's foreign direct investment, tourism and trade."