Businesses right across the country are on a knife-edge, as they await a decision from Government on whether the easing of Covid restrictions will go ahead as planned next Friday.
22 October was due to be the date when nightclubs would reopen, and the remaining restrictions on other businesses such as pubs and restaurants would be lifted.
However, the rising Covid-19 case numbers in recent days has put that plan in jeopardy.
During the week, the Tánaiste said a decision on whether or not to proceed with the full lifting of restrictions will be made at next Tuesday's Cabinet meeting.
Business owners and those working in the entertainment and hospitality industry say they need clarity, as their livelihoods are at stake.
Mark McGowan
Mark McGowan is Managing Director of Scholars Townhouse Hotel in Drogheda, County Louth.
"It has been the toughest time in my career," he said when asked how the last 18 months have been for the business.
The hotel had a busy few months when it reopened during the summer, but Mr McGowan said business has since dropped off and bookings for October and November are poor.
"Bookings are significantly lower than pre-pandemic levels of business, which is a concern," he said.
If restrictions ease next Friday as planned, Mr McGowan said he feels that would provide a much-needed boost for the business.
For hotels, the easing of restrictions would mean they would no longer have to limit the number of people dining at each table in their restaurant, and they wouldn't have to worry about social distancing.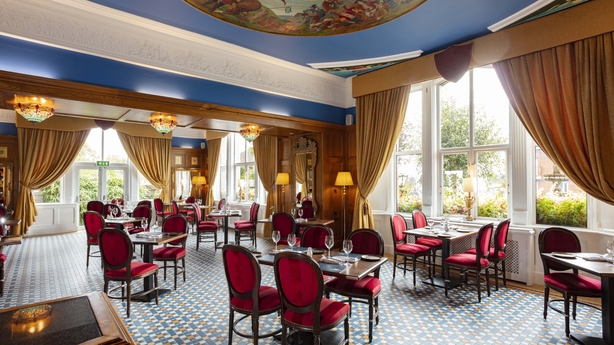 "Guests would be able to sit at a bar counter and enjoy a pre-dinner cocktail," Mr McGowan said, something that is currently not allowed.
"Vertical drinking would be back which would create the much needed atmosphere that has diminished since our business has been restricted," he added.
Mr McGowan said they are currently taking bookings for larger groups for dates after next Friday, and would have to cancel bookings for all tables over six people if the restrictions aren't eased.
"That would have a knock on effect, reducing turnover," he said.
Next week, Mr McGowan is hoping that the Government will decide to ease all restrictions in the hospitality sector - for vaccinated guests.
This would mean the use of digital Covid certs would continue, something that was raised as a possibility by Minister Simon Harris, former Minister for Health on Morning Ireland last Friday.
Sunil Sharpe
Having been shut since the start of the pandemic, nightclubs had been looking forward to welcoming back customers to the dancefloor next Friday.
Some venues are "hanging on by the skin of their teeth," said Sunil Sharpe, who is a DJ and spokesperson for the Give Us The Night campaign, a group which represents venues and nightclubs across the country.
He is hoping the Government will continue with the planned easing of restrictions on 22 October.
"The October bank holiday and Halloween period are big nights on the yearly calendar for venues, promoters and performers.
"This is a big chunk of vital revenue that the Government will eliminate if they decide to keep us shut," he said.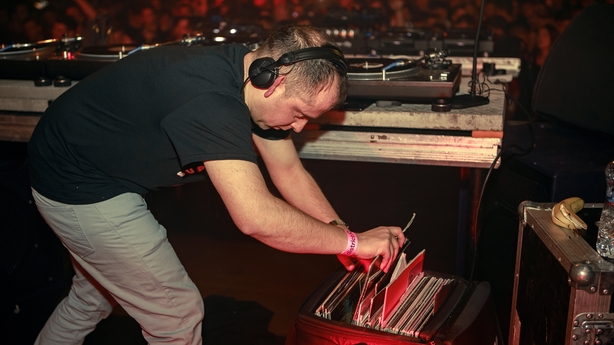 If the Government decides to postpone the reopening, Mr Sharpe said there will be many "logistical nightmares" to sort out.
"It will cause many problems, many of them financial of course, but what does it do for morale or mental well-being?" he asked.
"This is not an easy game, and the mental anguish this puts business owners, staff, performers and the public through cannot be quantified through simple financial figures," he said.
Mr Sharpe said he does not believe the rising Covid-19 case numbers would justify delaying the reopening of clubs.
"Shutting us down on account of a small rising-case situation that was inevitable anyway as we get into winter, would be a complete cop-out," he said.
He said he believes the industry should be given the chance to reopen safely.
"Is it fair that our industry, who have had 19 months to learn about Covid-19 and prepare for a safe reopening, should stay shut?" he asked.
"We are being judged without being given any opportunity to reopen, and if the Government thinks that keeping venues shut is going to prevent the spread of the virus, think again," he said.
According to Mr Sharpe, a prolonged shutdown of venues and events only increases unregulated gatherings.
"As we move deeper into winter, the Government should learn from last year, and understand that the virus doesn't just stop spreading if you shut down businesses.
"If the Government actually does value the night-time economy, it will find a way to get us fully reopened on October 22nd," he said.
Angela Ruttledge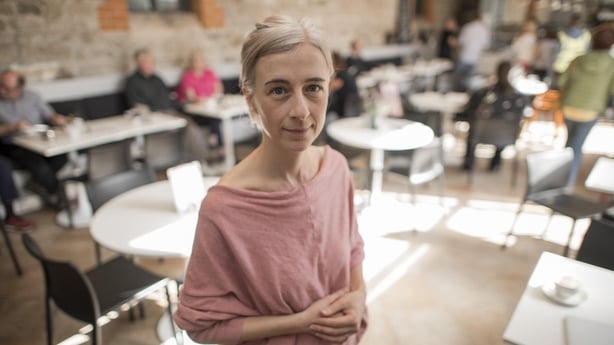 Angela Ruttledge is the owner of Monck's Green restaurant in Phibsborough and Olive's Room tearoom in Clontarf, both in Dublin.
She is calling for certainty from the Government on when the remaining restrictions on her business will lift.
Like many, Ms Ruttledge is hoping the restrictions will lift as planned next Friday.
"Extending the date for easing the last of the restrictions would perpetuate the mood of uncertainty that hangs over us," she said.
At the moment, both her businesses are restricted in terms of how many customers they can cater for.
"The easing of restrictions will mean we will be able to take bookings for parties which we were quite limited in doing up until now because of the size of our premises in Monck's Green.
"Obviously not having to check Covid certificates and take details for contact tracing will make life a lot easier for our team," she said.
Ms Ruttledge is also worried about what lies ahead for her businesses, and said she is disappointed with some of the measures announced in Budget 2022 earlier this week.
"For the last few months our focus has very much been on the future and our main concerns are around recruitment and the cost of doing business.
"I was hoping that the VAT rate would remain at 9% for at least the whole of 2022, and I'm worried about the effect on our competitiveness as a destination and also the viability of many businesses in our industry when that goes back up," she said.
Ronan Lynch
Ronan Lynch is the owner of The Swan Bar, a traditional pub located on Aungier Street in Dublin City Centre.
Under the current restrictions, Mr Lynch said the pub is operating at a reduced capacity.
"We need to return to full capacity, as we have a lot of ground to make up due to the closures," he said.
If restrictions do lift as planned next Friday, Mr Lynch said that would take a lot of pressure off the business.
"The amount of labour that goes into checking customers in, allocating them to a designated area and also servicing their tables is huge.
"Being able to offer bar service would solve a lot of problems in relation to the operating model," he explained.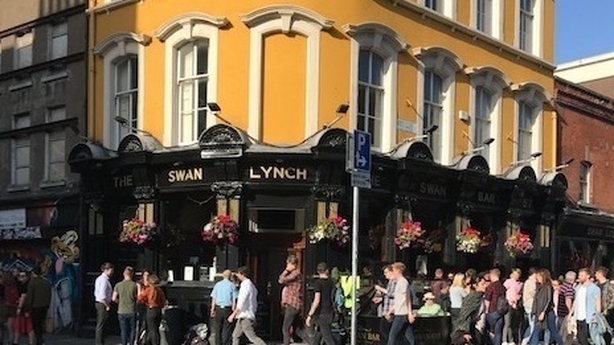 At this stage, Mr Lynch said he believes people need to take personal responsibility for their own health.
"We have no excuse to not lift restrictions as our levels of vaccinations are the best around.
"This is all about people taking personal responsibility and we need to get on with it," he said.
Mr Lynch said the industry needs to be allowed to get back to the "new normal" as soon as possible.