As the country emerges from the depths of the Covid-19 pandemic, the people of Ireland will be hoping Budget 2022 will provide some relief.
From tackling the housing crisis, to funding the country's mental health services, we spoke to people about what they want to see included in the final document.
But with the Taoiseach warning that the budget won't have something "for everyone in the audience," there is no doubt that some will be left disappointed come Tuesday.
Liz Kyte
Liz Kyte lives in Cork and teaches part-time on the MA Women's Studies in UCC.
She is also a freelance Irish gender historian and a mother of two.
"Mothering two children with very differing additional needs in the midst of a pandemic where all supports were suddenly withdrawn has been a complete nightmare," she said.
Liz is the founding member of the 'We Care Collective' - which campaigns for, and supports mothers and carers of children with additional needs.
She said many families have been left alone to cope over the last 18 months.
"We need a caring budget to heal this country," said Liz, who wants to see more supports introduced for both children with additional needs and their families.
"I want to be a mother to my extraordinary children, and just exactly that, a mother.
"Not a special educational needs teacher, SNA or speech and occupational therapist - all now unpaid roles currently being thrust upon women under the guise of the pandemic," she said.
On Tuesday, Liz will be hoping the Government will announce an increase in social welfare provisions for families - for things such as home help and paid personal assistants for both children and adults with additional needs.
She also wants to see universal childcare introduced, inclusive of additional needs and increased spending on children's disability services to eliminate long waiting lists for assessments.
Throughout the pandemic, Liz said she feels an "extreme" and "unsustainable" caring role has been forced on her, which has had an impact on her mental health.
In terms of healthcare, she wants to see a significant investment in what she described as Ireland's "overwhelmed" mental health services.
"We should not languish on waiting lists for years," she said.
In an ideal world, Liz would like to see an Ireland where we share care more justly and sustainably.
"As much as I know of the heartache of raising a child with additional needs, I also know the untold joy when we are held, safely and supported," she said.
Ross Boyd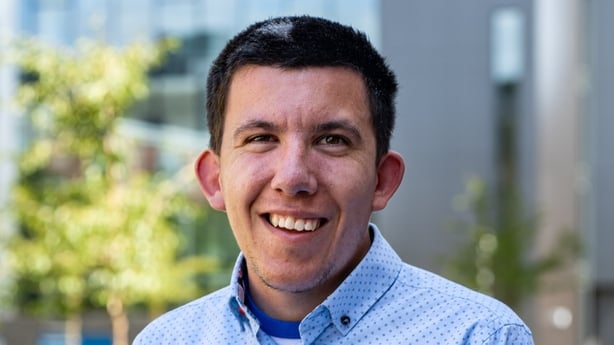 Ross Boyd is 22 and lives in Clonsilla in West Dublin with his parents.
While Ross would love to be able to move into his own home, he said he can't see that happening anytime soon.
"The cost of rent, never mind buying a home is astronomical," he said.
In Budget 2022, Ross is hoping to see the Government make a significant investment in housing, to tackle what he calls Ireland's "affordability crisis."
As someone who commutes to work by bike, train or bus, Ross said he also wants to see more funding for public transport and active travel.
"Our public transport is poor. After 8pm it's much harder to get home and it can feel unsafe at times, even with security on board," he said.
Despite having a clear wish list for the upcoming budget, Ross isn't optimistic that the Government will deliver for young people - but he does think it will be a more "people-focused" budget than in previous years.
"The question is who will benefit?" he asked.
Christy Treacy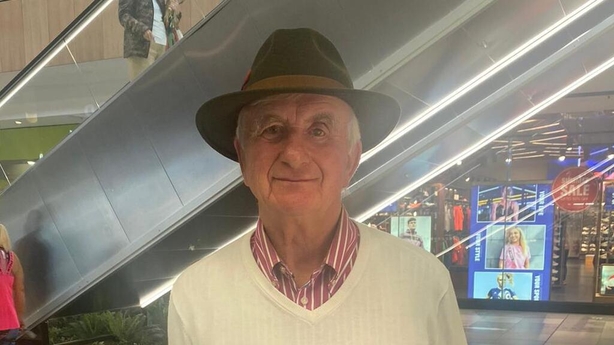 75-year-old Christy Treacy was born and raised on Dublin's Caple Street.
He left school at the age of 13 and worked right up until he retired at 65.
His jobs spanned from porter, to machine operator, to usher at Dáil Éireann - where he was based for the last ten years of his working life.
Christy is hoping the Government will leave the pension age at 65, and described this as the "humane" thing to do.
"People who have worked all their lives should be allowed to get their pension at 65.
"If you have to work later than that, I think you could miss out on other experiences," he said.
When Christy bought his home in Dublin at the age of 35, he said he received great support from the then government and he is hoping to see more measures introduced in the upcoming budget to help people secure a home.
"I wasn't a great fan of Charlie Haughey, but in my day his government gave people encouragement to buy a home, they gave us money to help," he said.
While Christy said he believes Ireland has a strong healthcare system compared to other countries, he wants to see more money invested across the board.
"They need to keep improving it all the time," he said.
He also wants to see more funding allocated to services that help older people, like Alone, which he avails of on a weekly basis.
"I think that would be money well spent, because support is needed for people who live on their own," he said.
Christy said he believes the Government has managed the country's finances well throughout the pandemic, and said he has great faith in the leaders in power today.
"I've seen a lot worse over the years," he laughed.
Ann Marie Flanagan
Ann Marie Flanagan is a mental health professional in her mid 40s and has a ten-year-old son.
She is a motorised wheelchair user with a Personal Assistant (PA) service.
"Systemic ableism is leading to inequalities," she said, "including a lack of reasonable accommodation, poverty and abuse."
In Budget 2022, Ann Marie wants to see Personal Assistant services being made available for all people with disabilities, regardless of their impairment.
"The Government needs to reorganise resources to support disabled people to live supported, independent, productive lives within our chosen communities with the right to a family, equal to others," she said.
But Ann Marie said she is not optimistic that the Government will make the changes needed to allow all members of society to achieve their goals.
"The publication of the Disability Capacity Review demonstrates the State's fixation on treating disabled people as burdens on the State," she said.