Revolut's Irish customers spent 4% less in September compared to August, according to the latest monthly spending report from the digital banking app.
As the summer drew to a close and the new school year kicked off, the data shows that customers cut their spending in a number of areas, including hotels and retail.
However, the data shows that customers still spent 16% more last month when compared to pre-pandemic levels recorded in September 2019.
Some sectors have shown continuous growth since the pandemic began.
Spending on pets was up 111% compared to pre-pandemic levels, while spending on digital goods such as movies, books and music increased by 237%.
Revolut customers are also spending more in garden centres, florists and hardware stores, while spending on grocery shopping last month was up 34% on the levels recorded in September 2019.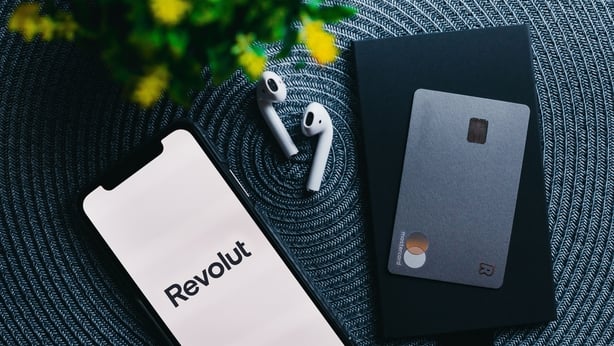 According to Revolut, some of this increased spending may be due to the broader transition away from cash and towards card spending throughout the pandemic.
Sebastian Hamilton, Head of Public Affairs for Revolut Ireland, said the data suggests that the public have been willing to go out and spend money as pandemic restrictions continue to ease.
"Combined with reports of higher-than-expected tax receipts, the September Revolut Report will be welcome news for the coalition ahead of next week's Budget, especially given the expected commitments to increased expenditure in a variety of areas," he said.
"Fiscal policy has been predicated on a strong consumer-led recovery," he added.
The report also indicates which sectors have been most successful in navigating consumer spending changes since the pandemic struck - and which areas have still not yet recovered to the levels two years ago.
"Both retailers and policy-makers will want to understand these changing behavioural trends to help ensure that Ireland maximises the potential of the post-Covid consumer recovery," Mr Hamilton said.
The data shows that spending by Revolut users at airports is still down 35% on pre-pandemic levels, suggesting that international travel could be the sector that is slowest to recover.
Other sectors which have not yet returned to their pre-pandemic spending levels include commuter transport, shoe shops, restaurants, cinemas and hotels.
Meanwhile, as electricity and utility prices continue to rise, the Revolut spending data shows that customers' average monthly spend on utilities has increased by double digits over two years.
September's average monthly spend on utilities was €70.53, 5% higher than for the same month in 2020 and 11% higher than September 2019.