On National Women's Enterprise Day next week, female entrepreneurs and businesswomen will share their stories of success, sexism and everything in between.
"We need to shout about it. So often, those stories get lost," said Sarah McKenna of Sarah McKenna Ceramics, who will be taking part in NWED events on 7 October.
The Local Enterprise Office initiative is now in its 15th year, with free talks, workshops, advice clinics and networking events all taking place virtually due to Covid-19.
This year's theme is 'Build The Future', and encourages business leaders to look forward and plan for future growth, following a challenging eighteen months.
Ahead of the day, we spoke with a number of female entrepreneurs who shared their stories about starting out in the business world, and their advice for buddying businesswomen.
Sharon Keegan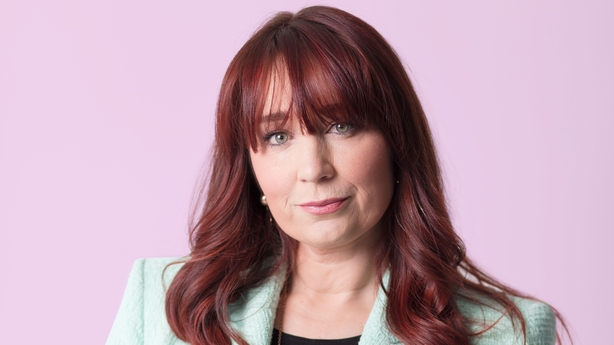 Sharon Keegan is founder of Peachy Lean, an athleisure wear and female empowerment brand.
She started the company in 2018 after she failed to find suitable supportive active wear after the birth of her first son Liam.
Ms Keegan has encountered varying levels of rejection and sexism on her journey to build Peachy Lean, and said that is why she is so passionate about innovation and entrepreneurship – particularly in females.
"Peachy Lean's vision is to support all women on their journey to fire their inner critic," she said.
Despite her business taking off throughout the pandemic, the past 18 months have been challenging for Ms O'Neill on a personal level.
"We lost family over this period and so dealing with grief, home-schooling a two year old and six year old while managing a business, all rolled into a global pandemic and lockdown was a huge test to my character," she said.
Luckily the other major challenge many Irish businesses are facing - Brexit - has had a largely positive impact on Peachy Lean.
The company has managed to increase their sales in the UK, by opening up a new UK fulfillment centre and operations in the UK.
"I don't think we would have invested in the UK market as much as we did if Brexit hadn't happened.
"We are grateful that in some way we were pushed to move in this direction," she said.
In terms of advice for fellow female entrepreneurs, Ms Keegan said she would advise everyone to use their time wisely.
"In this life, the most precious possession we own is time. We can spend it, but we can never buy it back, and how choose to spend ours, can make you the richest person alive," she said.
Suzie O'Neill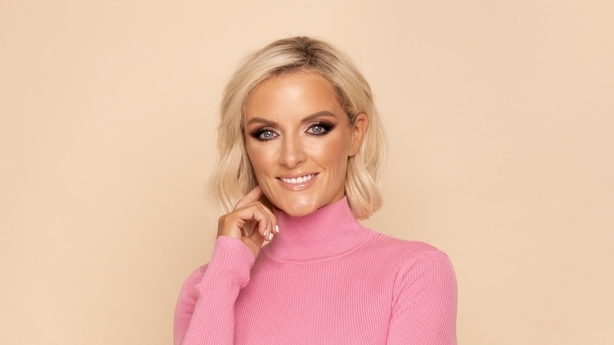 Suzie O'Neill developed 'AYU', a brand of make-up brushes and cosmetics almost ten years ago.
"The name AYU is derived from an Indonesian word meaning very feminine, beautiful," explained Ms O'Neill.
Setting up the business wasn't an easy task, and Ms O'Neill said she received a number of knocks from industry peers in the early days.
But she said that criticism made her stronger and gave her the determination to be even better than she had set out to be.
"I have confidence in the brand as do my customers and I will continue to appreciate and look after this, so much so that I am and always will be ready to face the future regardless of what challenges may lie ahead," she said.
When the pandemic hit, Ms O'Neill said she felt lucky that the company already had a website in place to sell their products online.
"This was one of the main reasons that we have expanded rapidly over the past eighteen months with everyone turning to online for their shopping," she explained.
With a large proportion of AYU customers based in the UK, Ms O'Neill was very conscious of the potential impacts Brexit could have on the business, and the ability of their customers to receive their products.
"In anticipation, we sourced a fulfilment partner in the UK who now manage a proportion of inventory and fulfilment on our behalf," she explained.
Despite having a well-established business, Ms O'Neill said she is always open to learning, through reading and listening to podcasts.
With regards to advice for those looking to build a successful business, she said she has benefited from the advice of Mel Robbins, author of 'The 5 Second Rule'.
"In her eyes it is a simple concept - if you have an instinct to act on a goal, you must physically move within 5 seconds or your brain will kill it," she said.
Sarah McKenna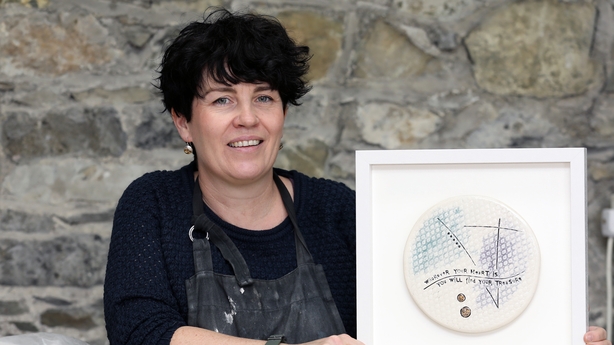 Sarah McKenna has been creating handmade Irish pottery and homeware since 1999.
"From the moment I laid my hands on clay, I knew I loved it; finding a way to do that all day and sustain myself was a long journey," she said.
By 2003 Ms McKenna was attending trade shows and selling to shops throughout Ireland and overseas.
She made the move to the online world in 2013, when she set up a website to sell her work directly to people all over the world.
This year Ms McKenna has taken on a full-time employee, who she said is now a vital support to the business.
"It doesn't feel like I made a bold step into entrepreneurship, more like a sequence of baby steps and lots of learning as I went," she said.
When retail shops closed due to the pandemic, MsKenna quickly switched her business strategy and focused on her website and social media channels.
"This allowed me to connect with the buyer and share my story.
"I really enjoy this connection, and the feedback is vital for designing my next pieces of work," she said.
Unfortunately, Sarah McKenna Ceramics is one of the many Irish businesses that has been negatively impacted by Brexit.
"In 2020 my online sales grew in Great Britain, unfortunately because Brexit I had to close online sales to Great Britain as the customs and tax implications made it unviable," she explained.
Instead, Ms McKenna has concentrated on growing US and Australian sales.
Sharing her top advice for fellow artists and craftspeople, Ms McKenna said to make thing that you love creating.
"Don't try to guess what your customers are going to buy," she said.
Ahead of National Women's Enterprise Day, Ms McKenna said she is looking forwarding to hearing about the accomplishments of female entrepreneurs all across the country.
"I believe the rising tide lifts all boats, and it is great to see women celebrating each other's achievements."