By the time we get through next year, the State will have spent just over €48 billion on measures to tackle the Covid-19 pandemic. That covers everything from PPE gear to the PUP.
It is about eight years of normal budgets squeezed into two intense years.
You might think after that, a return to regular budgeting would be a humdrum affair. You would be wrong.
This week marked a return to the pre-Budget sports of kite-flying and policy pitching. And there were stark reminders of the scale and risks entailed in what is really the first bold step of this coalition's economic policy.
First out was Ibec, which made a pitch for more Government investment and incentives for research and development.
In a wide-ranging submission, it also urged the Government to bring forward its planned investment in childcare. Its core message is that the continued ability of the Government to invest in the economy is dependent on companies remaining competitive and keeping people in employment and paying taxes. And for that, it has proposed a plethora of economic nips and tucks.
Ibec accepts there is not much room for tax cuts, but it doesn't want to see tax increases either. So, it wants to see the entry point to the higher rate of income tax increased by €1,000 to keep in line with wage inflation.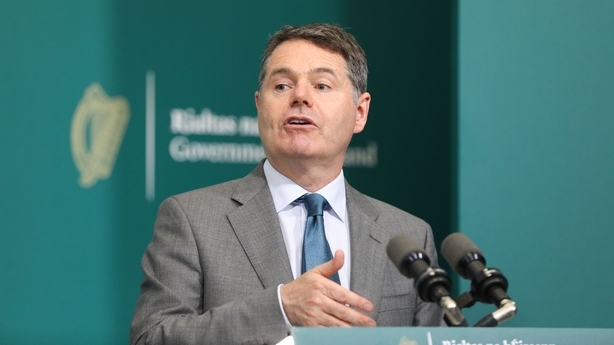 Their opposite numbers in the Irish Congress of Trade Unions went one step further. In its pre-Budget submission, ICTU said there is no room right now for any tax cuts. Instead, it believes the Government needs to give priority to spending on healthcare, childcare and housing.
Later in the week we had the annual dump of policy possibilities that make up the Tax Strategy Group (TSG) papers. These are briefing papers prepared by civil servants in the relevant departments on the possible changes to various taxes and reliefs in the upcoming Budget.
Once a treasure trove of potential budgetary angles only discoverable through the magic of FoI requests, they are now published annually. One insider remarked to me that since civil servants discovered their thoughts are now actually being read, they have become much more guarded in their proposals.
Nonetheless, the TSG papers are excellent primers on the direction policies have taken across a wide range of areas. And they do contain hints of where decisions might go in the future. But armadas of well-argued policies have crashed on the rocks of political priorities and gales of public pressure over the years.
In other words, the experts might advise one thing; but there is no guarantee that will happen.
For example, pensions. There is a detailed explanation in one of the papers about the more targeted approach to social protection payments taken in the last two budgets which, it is argued, has successfully alleviated poverty amongst the most at-risk groups.
This also means there has not been an increase in rates across the board, including pensions, since March 2019.
Does this mean there won't be a fiver added to the old age pension in the Budget? I wouldn't bet on it.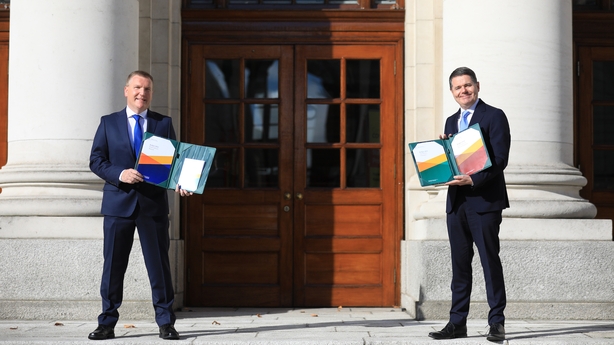 There was another report, this time from the Department of Finance, on the fragility of the public finances in the face of pressures from our ageing population on Friday. Does this mean the qualifying age for the State pension will be increased? Again, highly political and tricky to work out.
Overall though, there is a weight of advice going to ministers that changes in our population means we will have to change how we pay for healthcare and pensions in particular. The suggested increases in both employee and employer PRSI contributions are also based, in part, on these projections.
There was plenty more on the detail of the implications for taxation of climate action and the pending changes to international corporate tax rules.
These are probably the kind of hard decisions the Irish Fiscal Advisory Council (IFAC) was referring to in its pre-Budget report this week.
In a particularly pointed critique of the direction of budgetary policy, IFAC said it was "risky" and at the "limit of what's prudent" for the Government to simultaneously spend, invest and plan for tax cuts over the next four budgets. It is concerned about the level of public debt, made worse by the Covid crisis, which is set to increase still further to the tune of an additional €18.8 billion by 2025.
The parameters of next year's Budget, which takes place in just over three weeks' time, are already set. There is also an expenditure ceiling of just over €88 billion in place.
The Budget remains the most practical expression of where any government wants to steer the economy and society.
The emergency phase of Covid is now hopefully over. It's back to Budget basics.