Today marks another milestone in the Covid-19 story.
After 18 months of working from home due to Government imposed restrictions, it is once again permissible for people to start returning to their office or workplace.
After the great remote working experiment, foisted upon us by the sudden arrival of the virus, it marks the start of another experiment around hybrid working as many staff and their employers grapple with work time being split between an office and home.
But as you prepare to return to your workplace, or in the case of employers' welcome employees back, what do you need to keep in mind?
1. Slowly, slowly
The Government advice on returning to the workplace is that it should be staggered and phased.
Indeed, at least until 22 October, although people can visit the office again, it should only be for "specific business requirements".
"We are not expecting all employees to be attempting to come back but rather over the coming months, this will be a trial period for people to come back and understand their new workplace and to get accustomed to the new ways of working," said Mary Connaughton, Director of CIPD Ireland on RTÉ's Morning Ireland recently.
Many businesses have already been letting staff nip in and out for a day here and there if they needed to in recent weeks and some in essential services have been in the office all the way through.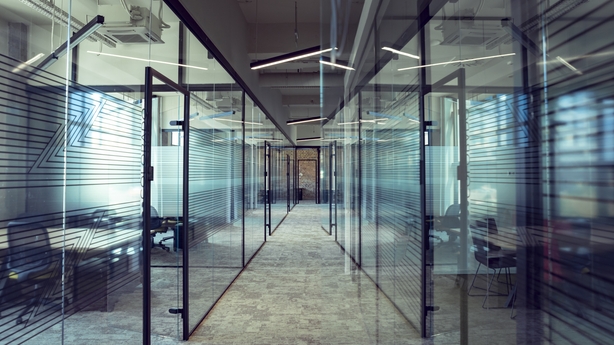 So given all this, it seems unlikely therefore that we'll see a massive uptick in traffic and footfall as people slowly ease themselves back into the daily commute and office environment.
There is no panic. Do it at your own pace. And most of all keep everyone safe.
For some businesses, this has meant they have decided that even though they can start bringing staff back from next week, they are going to wait until next month or even longer before doing so.
"There is no rush, take the time it takes, work with people and I think you'll just have a much better outcome," said Johnny O'Connell, Managing Director Ireland of employee well-being services provider, Spectrum Life.
2. Get your office space ready
By now, most office managers will have taken, or at least started taking, the necessary steps to prepare the environment.
Physical distancing will remain at 2 metres for the time being and if that is not possible workarounds like screens, for example, will be required.
This will create significant challenges for some businesses where space is at a premium and yet desks will need to be an appropriate distance apart.
A lot of firms are therefore planning to operate a booking system, where workspaces will have to be reserved in advance before people come in.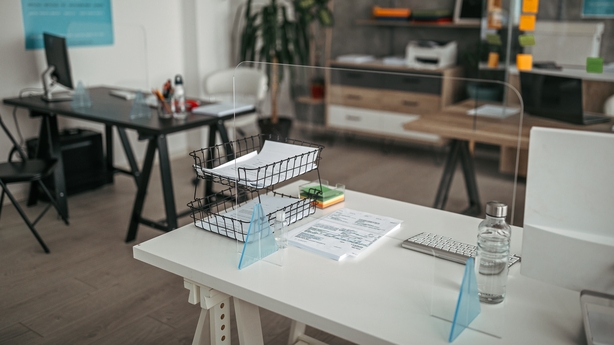 Others will be operating a team-based system, dividing the workforce into groups, and letting each group in on specific days while the others remain at home.
Meeting rooms also have to be measured to work out how many can safely fit in them at any one time.
Hygiene measures, like wipes, antibacterial gels, regular cleaning, etc need to be in place.
Ventilation is also key, so if you haven't already done so, you should familiarise yourself with the advice in the latest Covid workplace safety protocols agreed by Government, unions and employers.
Masks will have to be worn in many circumstances, again detailed in that document.
While signage is also important, reminding workers what is expected of them as they move around.
Measures should also be put in place around contact tracing, so that if cases are identified, it will be possible to figure out who may be a close contact.
And you'll need a plan to deal with an employee who becomes unwell with Covid symptoms while in work.
Remember though, employers do not have a right to ask an employee their vaccination status, nor are workers obliged to disclose it.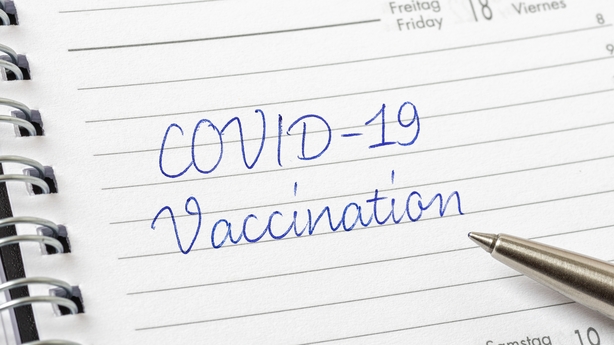 3. It is good to talk
Consultation will be key over the next few weeks and months, as more and more people return to the office.
Some will be reluctant to go back, as they have become very comfortable with their new working from home lifestyle and aren't looking forward to resuming the commute and office politics.
Others will be anxious about returning, for fear they will be increasing their risk of catching the virus.
Many will be delighted to be back again, having missed the company, social interaction and buzz.
All this adds up to a recipe for possible conflict and so to avoid flashpoints, talking will be key.
"Engage, engage, engage," said Prof John Gallagher, founder and Chief Medical Officer at Cognate Health.
"This is all about communication and a collaborative effort in terms of bringing people back to the workplace.
"Engagement includes making sure you have worked with your staff in determining who is coming back now, who is coming back later, how you are going to work staff rotation."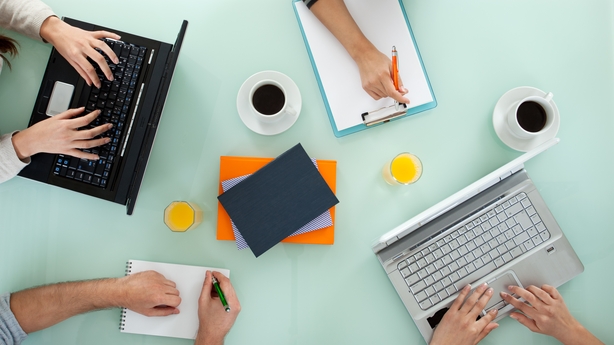 Each workplace should have Lead Worker Representatives to feed information up and down the line.
But employers should be transparent, ensuring they take time to listen and be empathetic, whether it be about the office layout, the hybrid working policy, or anything else.
And employees equally should keep in mind that this is a new challenge for their bosses, for which there is no precedent or manual.
"Giving people certainty, really open transparent communication, involving people in the decision-making, listening to people around what preferences they have around return to the office, putting in the right well-being and mental health supports for people and then having a whole ton of empathy really," advised Johnny O'Connell.
4. Don't forget those left at home
With people coming back into the office, the attention will once again refocus naturally to there, because that is where it will seem most of the action will be happening.
But this is going to be a slow build, and there will continue to be workers based some or all of the time at home.
Indeed, some won't be able to come back into the office for medical reasons, or because they haven't been able to get vaccinated.
"This will become less and less with time obviously, but don't forget them," said Prof Gallagher.
"And don't forget that the employees who remain at home have exactly the same entitlements and needs as those employees who are back in the workplace."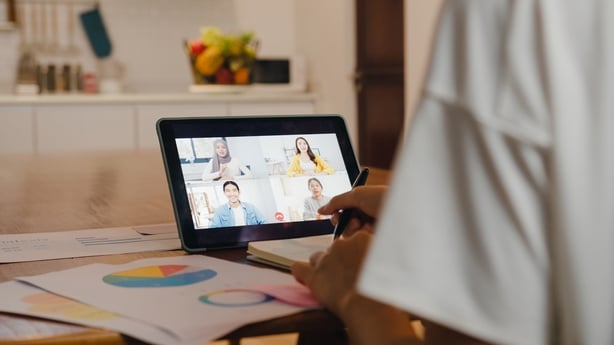 There will be those who won't want to come back in, just because they feel they now have an entitlement to work at home, as they've been doing it successfully for the past 18 months.
Remember, it is also now Government policy that hybrid working should be offered where possible.
Contracts may ultimately have to dictate who is right and who is wrong.
So both sides will have to be careful about what they demand and what they expect, and be sure they know their rights, as the situation opens up.
5. Cop-on is key
This is all new territory for everyone and cop-on will be key over the coming months.
So if you are an employee and have Covid symptoms, don't come into the office without getting medical advice and, if necessary, a test.
If you do, at best you will make others feel uncomfortable and at worst you will be spreading the virus.
"If anyone has symptoms they should immediately be talking to their doctor and organising a test. There is also an onus on an employer if they hear of someone onsite with any symptoms that they are immediately asked to self-isolate and also to go and get tested," Mary Connaughton said.
Be mindful of others concerns, including your employers – empathy and understanding go a long way in the office.
Follow the rules when you are in the office.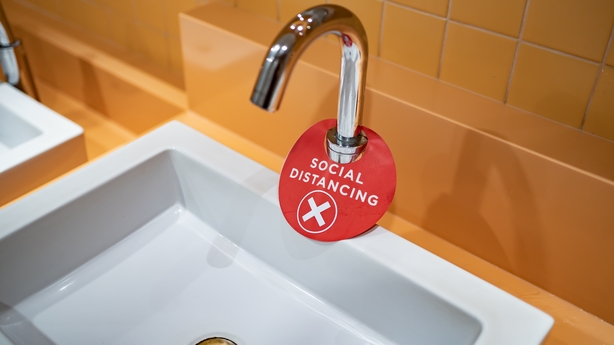 The limits on the number of people in a lift or a meeting room, the requirements to sign in for contact tracing, the rules around using the canteen and the bathrooms are all there for a reason.
So do your best to follow them.
And from an employers' perspective, give a little.
Your staff have, like you, probably had a pretty torrid time over the past 18 months.
It will take time for them to readjust.
So cut them some slack for a while at least, and you'll be surprised at what you get back in return.
"We are very conscious that there is nervousness, and we are saying to employers they do need to be compassionate and they do need to be considerate," said Mary Connaughton.