The evenings are starting to draw in again.
Ads for "Back to School" products are populating the airwaves.
The All-Ireland finals are starting.
September brings familiar traits, but the question facing many employers and workers this year is will it bring with it the familiarity of a return to the workplace?
A large proportion of employees continue to work from home, as they have done for the past 18 months since the pandemic struck.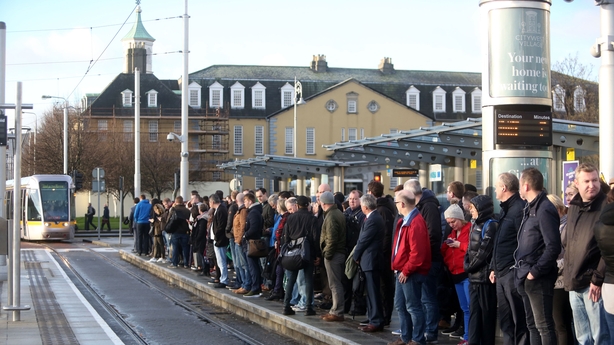 While many will have had to work through hiccups, particularly at the start, the enforced mass real life public experiment that has been working remotely appears to have been surprisingly positive for many people and firms.
But with vaccination levels among the adult population now topping 90%, swathes of people are fed up of staring at the peeling wallpaper in the spare room office or at the grimy floor tiles under the kitchen table desk and yearn for at least a little time back in the office each week.
Some employers too are keen to get staff back into empty buildings that they continue to pay rent on, where they can interact better, promote training, learning and innovation and build culture.
Those whose businesses depend on other firms being active, like caterers, office suppliers, cleaners, maintenance technicians, local shops, restaurants and coffee shops, also want to see action.
Advice still remains the same - for now
Yet just over a week out from the start of September, official Government advice remains that people should continue to work from home unless it is necessary for them to attend the workplace in person.
This is despite ongoing hints from Ministers and a working assumption in Government circles that September is still the month that the return to the office is likely to begin, as vaccination levels hit a crescendo.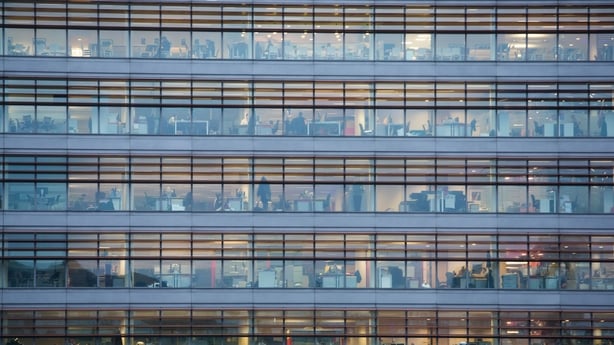 At the end of last month, Minister for Transport, Eamon Ryan, told RTÉ Radio One's Morning Ireland that he expects people to return to the office on a "gradual and safe" basis in September as doing so was important for mental health.
Even in June, Tánaiste Leo Varadkar signalled that the RTO, as it has become known, could even begin in August – something for the most part we know has not yet happened.
Whether NPHET, the Cabinet Committee on Covid-19 and the Government as a whole will push the button on workers returning to their desks still remains unclear.
High vaccination levels have been accompanied by rising numbers of cases of the Delta variant of Covid and increases in the numbers of people in hospital and ICU with the virus.
Government sources said there was no indication so far that the public health situation had altered the September yardstick.
But on Thursday night's Six One News, the Taoiseach didn't give much away.
He said a comprehensive roadmap, covering all sectors, is being worked out which will give clarity to all areas including the entertainment and business sectors, and will be published after cabinet meets on 31 August.
If that does push wider the door to workplaces reopening in September, it won't provide a lot of notice to employers.
Planning ahead
Last week, Ibec said the broader business community was disappointed with the continued absence of any timelines to support businesses in safely returning staff to the workplace.
Some employers have already followed the examples of the likes of Facebook and Apple in the US, who have told staff that they won't be returning to the office until at least January 2022.
However, many others anxiously await guidance from the authorities.
This is because much has to be considered and acted upon before the RTO can begin.
Chief among them is the issue of the vaccination status of employees.
The Government has made it clear that just as it is not mandatory to get vaccinated here, nor will it be legally necessary to have had a vaccine to return to work.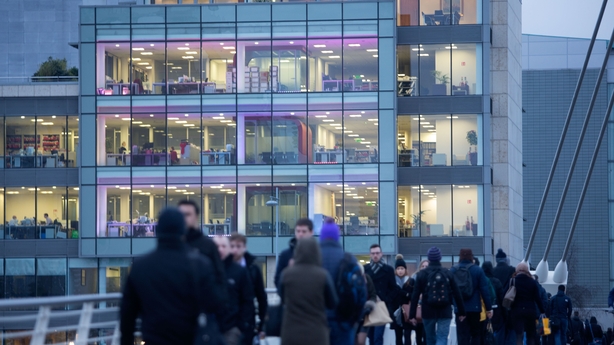 This will create something of a dilemma for employers too.
On the one hand they have a duty of care to make workplaces safe for all employees – vaccinated or not.
Yet, on the other hand, it is not legally permissible under equality or data protection rules for them to insist that workers tell them whether they have received the jab(s) or not.
It is clearly an issue that is exercising business owners. A recent survey of 600 business executives in Ireland by HRLocker found 71% of the 600 respondents felt legal restrictions on ascertaining employee vaccination status were creating significant challenges for them.
Just over half said it would likely delay their plans to get their offices re-open, 86% said it was leading to increased costs around legal and health advice and one in three said it was negatively impacting relationships with employees.
But interestingly, less than 10% said they plan to make vaccines mandatory for staff and only 15% said they would be willing to fire a member of their workforce who refused to get vaccinated.
Some high-profile international firms, like Google and Qantas for example, have already publicly told staff that they won't be allowed to return to offices unless they are vaccinated.
Others here though, particularly smaller employers, are likely to be far more cautious for fear of legal consequences of getting it wrong.
A balance will clearly have to be struck between employers' obligations and employees' rights – but achieving this will probably require guidance from Government, which has so far been absent.
But vaccination status isn't the only hurdle that will have to be overcome before workers can return to the office.
The physical layout of many pre-Covid offices won't be suitable for the post-pandemic world requirements of distancing, ventilation, good hygiene and one-way systems and will require remodelling.
And while a sizeable number of firms have probably figured out where they and their staff stand in the remote versus office future debate, others may not.
It is clear from many surveys that have been carried out on the subject that the vast majority of staff in most businesses want a hybrid working model made up of some days in the office and the rest at home.
But some international firms, like JP Morgan and Goldman Sachs for example, have already told staff to prepare to return to the office.
Others, particularly in the tech sphere, like Twitter for example, have told employees that it is suitable for the function and location, they can continue to work remotely forever.
The bulk of businesses are likely to fall somewhere in between these extremes though and putting in place the building blocks for a permanent hybrid working model won't be easy.
The Government is backing the idea in policy terms through its National Remote Working Strategy.
However, implementing that will require legislation, funding and other longer-term requirements.
What businesses need right now though is clarity and a plan, so they can put in place their own policies governing the return of staff to the workplace.
Will that happen in September? All should be revealed at the end of the month.