With many offices still shut due to the pandemic, virtual internships are becoming the new norm for college students.
But is it possible to get that first experience of corporate life over Zoom?
We've been speaking to some students about their experiences of pandemic internships.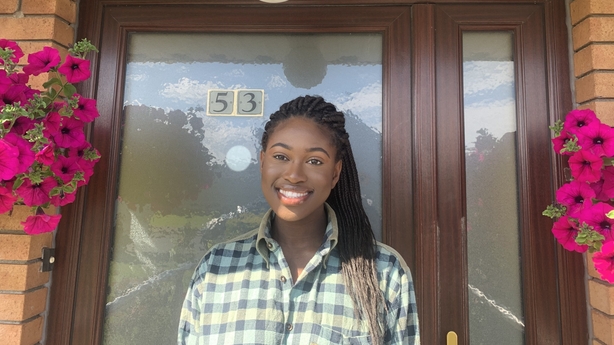 Inny Ekeolu is 20 years old and is currently studying law at Dublin City University.
She completed a virtual internship with professional services firm Deloitte, and had a great experience.
"I saw what it was like to work a proper nine to five job, and even though people were working from home, it was still very much a job.
"People were still going to meetings, still wearing suits, still doing everything that they had to do," she said.
But did Inny miss out on anything by not being in the office?
"I missed those chats by the water cooler that people always talk about," she said.
"I don't really know what that is like because I never got to experience it."
Inny also feels like she missed out on making friends with the other interns and building relationships.
"That is a natural thing that can't really be done the same over a Zoom call," she explained.
Despite the drawbacks, Inny believes the experience was well worth it.
"It definitely did prepare me for the business world and even just to tackle my own exams and to take on college in another manner," she said.
"I really did love it, regardless of the fact that it was virtual."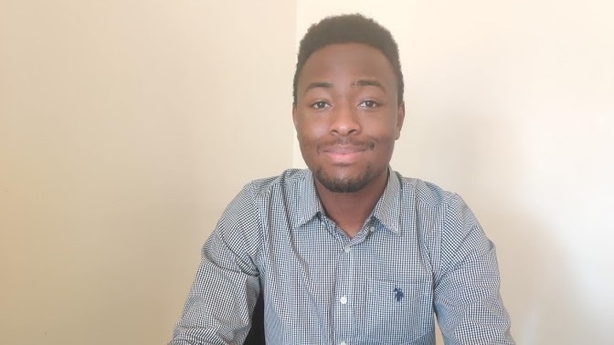 Electronic engineering student Sele Peniel Clements completed a virtual internship with construction company Jacobs.
While he enjoyed the experience, he prefers the more traditional on-site learning.
"I learn better hands on, and seeing people do stuff," he said.
At first, Sele said he found it strange learning from people he had never met.
"At the beginning, I didn't even know what my colleagues or mentors looked like," he said.
However, he soon got used to it and enjoyed the virtual on-boarding process.
"They invited us to virtual nights out over Zoom and you'd get to talk about things that you wouldn't get to talk about in work - like hobbies and interests.
"It was a very chill and relaxing experience and we got to know each other better," he said.
Sele described his internship experience as "eye-opening", and said he learned a lot - despite not being on site.
"I had never been into a professional environment before, so I got to see what it would be like to work in an engineering company such as Jacobs."
We need your consent to load this rte-player contentWe use rte-player to manage extra content that can set cookies on your device and collect data about your activity. Please review their details and accept them to load the content.Manage Preferences
Do virtual internships work?
Up to 50% of businesses cancelled their internship programmes last year due to the pandemic.
However, research from Dublin City University shows that the companies that went ahead with their programmes virtually had positive experiences.
David Collings, Professor of Human Resource Management at DCU Business School, carried out the research among 22 organisations.
"All of the organisations that we spoke to were satisfied with the outcomes of the virtual internship programmes and were glad that they had done them," said Mr Collings.
What are the benefits of virtual internships?
The DCU research highlights a number of benefits for both the young people who took part in the programmes and the organisations who rely on internships as a recruitment tool.
It found that students who took part in the virtual programmes developed skills which are in greater demand in virtual workplaces.
"The virtual format allowed participants to hone skills and improve digital literacy and professionalism, telecommunication, and time management skills," Mr Collings said.
"Remote internships require self-discipline, independence, and the ability to take initiative," he added.
The research also found that organisations attracted a more diverse applicant pool through virtual offerings.
"A number of companies reported an increased diversity in applicants - the virtual format levelled the playing field for applicants who lived farther from offices," explained Mr Collings.
According to the research, interns on virtual programmes had more access to senior leaders.
Traditionally, only the interns at head office locations had the opportunity to engage with the most senior leaders.
"While travelling less due to the pandemic, senior leaders could commit to sessions with interns - such as inductions, virtual coffees and networking sessions," Mr Collings said.
What are the negatives?
The research did highlight a number challenges facing businesses offering virtual internships.
"One of the big concerns is around the learning that happens informally in every workplace," explained Mr Collings.
He said many organisations are trying to figure out ways to create these learning moments virtually throughout the week for interns.
"For some, this is done by building their network and ensuring that they get to meet not just people in their work team, but people beyond their work team," he said.
At the end of the day, the choice for many students this summer will be a virtual internship or nothing - and as Inny said - "a virtual internship is better than no internship."