Ireland's efforts to reduce plastic packaging waste and to meet the EU target of making all plastic packaging recyclable by 2030 is highlighted in The Plastic Pledge annual report by Repak.
It found that signatories to the pledge reduced plastic packaging waste by 18.6%, removing over 55 million avoidable plastic items from the Irish market in 2020.
Repak has over 1,000 members but only 135 have signed up to the pledge since it launched in 2018. Repak CEO, Seamus Clancy, said this is because not all members produce plastic but of the 135 who have signed up to the pledge, they represent over 80% of plastic that is produced in the market.
"We do want to get as many producers as possible that are placing plastic packaging on the Irish market to join the Plastic Pledge," he said.
Mr Clancy encouraged businesses to check Repak's packaging design guide on its website. "You're not going to go anywhere unless you are embracing this now," he said.
The Plastic Pledge has five objectives:
Prioritise the prevention of plastic packaging waste
Danone removed unnecessary plastic such as plastic straws from specialised nutrition products. In doing so, the business took 40 million single use straws from circulation and avoided 19 tonnes of plastic going to landfill in the UK and Ireland
Support Ireland to deliver the Circular Economy Package's plastic recycling targets
In 2020 95.9% of the segregated plastic waste from Lidl Ireland's premises was recycled.
Reduce complexity in the plastic packaging supply chain
Mannok stopped the production of all non-recyclable or difficult to recycle plastic products. Previously, the company had supplied 500 tonnes to the polystyrene and carbon black PET markets and last year, exited both.
Incorporate recycled content to build a circular economy
In 2020, Britvic Ireland made a major step-change in this area by launching 100% rPET Ballygowan 500ml bottles. By switching to 100% rPET preforms for both Still & Sparkling Ballygowan 500ml, bottles this put the overall brand at 50% rPET content.
Ensure approach aligns to the EPA's Food Waste Charter
Through Aldi's relationship with Food Cloud, over 2.16 million meals have been donated to charities across Ireland. There are plans to expand the scope of store donations in 2021 and donate seven days a week, giving charities more opportunities to collect product from Aldi stores, again reducing food waste at store level.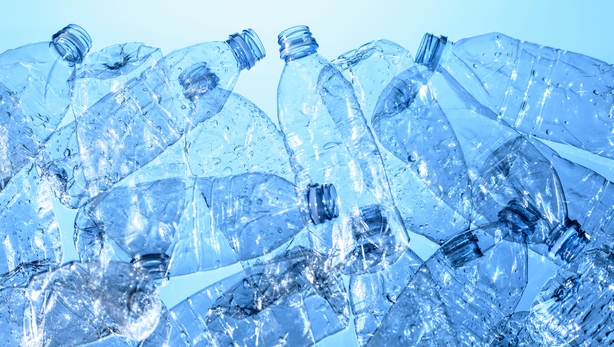 According to the findings of Repak's third report, Plastic Pledge members achieved a combined plastic packaging recycling rate of 67% and diverted a total of 23,000 tonnes of plastic packaging waste from the Irish market.
Repak CEO Mr Clancy said, "The number of programmes being implemented to support Ireland reaching future packaging recycling targets set by the European Commission's Circular Economy Package also continues to grow.
"Each member has played a significant role increasing the recyclability of plastic packaging, achieving an average of 54% recycled content which ensures Ireland remains on course to meet EU circular economy requirements by the end of the decade.
Mr Clancy said projects initiated by the Plastic Challenge Working Group have also been recognised by the country's decision makers, with several forming part of the government's circular economy plan. He said this is a testament to the efforts of many of its stakeholders.
"The group and the Plastic Pledge signatories have achieved so much in the last three years, and we look forward to continuing our work with them and creating more solutions for the environmental sector," the Repak boss said.
We need your consent to load this rte-player contentWe use rte-player to manage extra content that can set cookies on your device and collect data about your activity. Please review their details and accept them to load the content.Manage Preferences

Minister of State for Public Procurement and eGovernment Ossian Smyth said the initiative has grown steadily and it shows that the momentum of projects to tackle avoidable plastic packaging, increase recyclability of plastic packaging and incorporate recycled content where packaging is unavoidable, is continuing to grow.
"The Plastic Pledge Annual report is important as it highlights and quantifies these initiatives to reduce plastic from the supply chain, as part of Ireland's efforts to meet the EU target of making all plastic packaging recyclable by 2030," Minister Smyth said.