Nobody likes paying taxes but one of the benefits of being a PAYE taxpayer is your employer makes the necessary deductions at source and you do not have to deal with what can be a taxing process.
Some PAYE taxpayers, however, do earn income outside of employment and do have to engage with this process by declaring non-PAYE income to Revenue.
To facilitate these taxpayers, Revenue completely redesigned its suite of services which are available in myAccount on ROS.ie, and accessible on all mobile and smart devices.
At the end of 2020, 2.7 million individual taxpayers were registered for myAccount.
"We understand that taxpayers, and their agents, increasingly expect digital service offerings and greater flexibility in their access to services," a spokesperson for Revenue said.
"With this in mind, we have for many years focused on providing a suite of online or digital services that allow taxpayers and agents to self-serve to the greatest extent possible."
While Revenue's online services have improved, there remains confusion around what tax obligations are on non-PAYE income before taxpayers even begin to engage with the tax collector online or otherwise.
A survey by Taxback.com of 1,500 taxpayers found that 54% of respondents were either unsure of, or simply did not know, what is legally required of them when it comes to personal declarations.
We asked Marian Ryan, Consumer Tax Manager with Taxback.com, about tax obligations on non-PAYE income.
What is non-PAYE income?
Non-PAYE income is any income that someone earns outside of employment. This can be anything from rental income, sole trader income, shares, dividends, Airbnb income. This list is endless but basically any income outside of employment is considered to be non-PAYE income.
Is all non-PAYE income taxable?
In fact, all income is taxable, we are all liable to pay tax on every cent and euro we earn. However, how it is taxed varies. If it is income from employment it is generally deemed as PAYE income because your employer will deduct the relevant PAYE, USC and PRSI at source from your income on your behalf, and you do not have to file any returns yourself.
When you have non-PAYE income, you are 'a chargeable person' and that means you need to file an Income Tax return on October 31 each year to declare all of the income that you had in the year, the relevant expenses you had related to that income and pay the PAYE, PRSI and USC due on that income.
What tax is owed on non-PAYE income?
The same tax rates apply to non-PAYE income as PAYE income. We get taxed on our income on a whole for the year. If out total income for the year is below €35,300 in 2021 you will be charged PAYE at a rate of 20% on your non-PAYE income.
If your total earnings (your PAYE and non-PAYE income combined) is above €35,300 you will be charged PAYE at a rate of 40% on your non-PAYE income. You will also be liable to pay USC and PRSI on this income also.
How can a PAYE worker pay tax on this income?
The beauty of being an employee (a PAYE worker) is that your employer deducts your tax from your income at source so you don't need to worry about it. The most important thing for a PAYE worker to do every year is to review their tax situation to ensure that they have not overpaid taxes and are entitled to a refund.
This can be done directly with the Tax Office by filing what is called a Form12 tax return. Or alternatively you can engage with a tax expert who will ensure that you are receiving all of the different tax credits and expenses you are entitled to claim.
The unfortunate thing is that if you have overpaid your taxes you will only be able to get your refund if you or a tax expert working on your behalf approaches Revenue to issue the refund to you. It is also important to remember that you have four years after a tax year ends that you can claim your refund. Currently 2017-2020 are open for review and refunds.
Should people go to an accountant or use Revenue's myAccount facility to pay tax on this income?
This would depend on their level of knowledge in relation to their circumstances and their entitlement. Everyone can file their returns directly with the tax office.
A Form 12 can be filed for PAYE works or a Form 11 can be filed for people with non-PAYE income. People sometimes fear making a mistake that results in them owning money that they shouldn't, and sometimes a lack of awareness of their entitlements results in people paying more tax than they need to.
What happens if you do not pay tax on non-PAYE income?
All chargeable persons are obliged to file their returns and pay the tax due by October 31 the following year. 2020 tax returns and payments are due to be filed by October 31 this year. The revenue commissioners have confirmed that if someone is willing to file their return and pay the liability online they will extend this deadline to November 10.
If the return is filed and the tax bill paid within 2 months of the deadline a 5% surcharge will be added to the tax bill, this increases to 10% if it is any later than two months past the deadline. In addition to that, it is at the Revenue's discretion if they charge interest on the outstanding tax.
If they do they can charge an additional 0.291% of your liability per day that it is late. This is why it is so important for people to be mindful of the October deadline as the costs of surcharges and interest can build up quite quickly.
What tax reliefs are available on this income?
The good news here is that there is an almost endless list of different tax credits and expenses that people can claim.
Firstly in relation to non-PAYE income, let's take an accidental landlord for example: They are liable for tax on all of their rental income but they can deduct all of their rental expenses from that income before they are charged taxes such as their mortgage interest, accountancy fees, agent fees etc. They will only be charged tax on their rental profit.
There are a huge amount of personal reliefs that everyone would be entitled. The most common reliefs that people claim are as follows:
Personal Tax Credit (this is a tax credit of €1,650 per year that can be used to reduce your taxable income and subsequently your taxes due for the year)
Employee Tax Credit / Earned Income Tax credit of €1,650 (similar to the above and again reduces your tax bill)
Medical & Non-Routine Dental expense (you can claim a tax relief/refund of 20% of your medical expenses each year)
E-Worker Relief – Working from Home Tax credit (this is a relief you can claim in relation to your additional utility costs as a result of working from home)
Change in personal circumstances. If someone got married/separated or divorced or became a single parent this is always a good indication that there could be a tax refund due.
Flat Rate expenses – this is a tax credit you get based solely on your occupation and there are over 250 different occupations entitled to this such as retail workers, nurses, doctors, engineers etc.
These are just some of the most common reliefs that people are entitled to but don't claim and they are a good indicator that you should tax to someone with expertise to see if you are entitled to a refund.
---
Tax compliance
Though the survey by Taxback.com revealed confusion around tax obligations on non-PAYE income, Revenue said the vast majority of taxpayers are compliant.
Despite the challenges of 2020, the prevalence of a continued culture of strong voluntary and timely compliance levels is reflected in compliance rates of over 97% for large cases, 96% for medium cases and 87% for all other cases.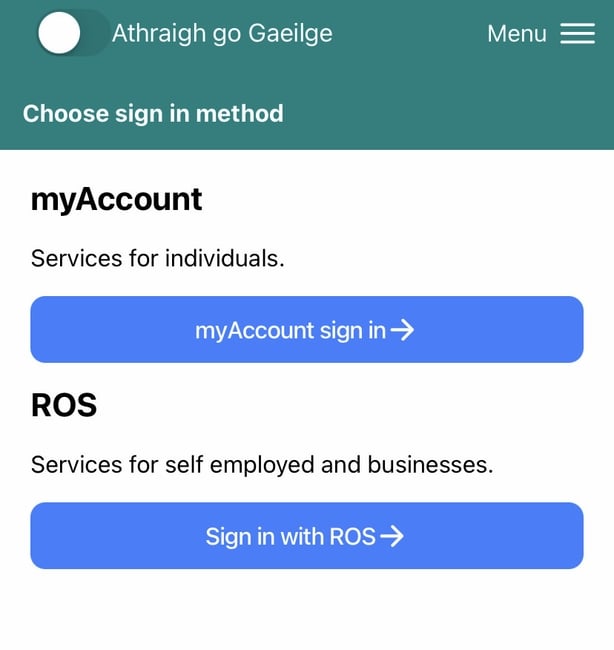 Around 60,000 taxpayer units* declared non-PAYE income for the tax year 2019 – half by requesting that Revenue collect any tax due on their non-PAYE income by reducing their tax credits and rate band entitlements during the tax year itself and the other half by declaring a non-PAYE income source of their 2019 (PAYE) Income Tax Return.
The most recent survey of chargeable persons in 2018, showed 89% of respondents used the Revenue website to declare their non-PAYE income, and 78% of those found the website easy to use.
The survey also found that 14% of respondents completed Form 11 in an hour or less, while it took 17% more than 4 hours.
Last year, Revenue introduced a 'track my query' function to myEnquiries, its secure online service that allows taxpayers and tax agents send and receive correspondence.
It also has a Receipts Tracker app which offers taxpayers quick and easy access to record and manage their receipts. To date, 126,000 taxpayers have downloaded the app and almost 289,000 receipts have been uploaded using the app in 2021.
Revenue said the vast majority of receipts uploaded relate to health expenses, stay and spend, remote working relief and tuition fees. The receipts uploaded for these categories, and saved to Revenue storage, are automatically included on the relevant income tax return.
In terms of assisting taxpayers in meeting their tax obligations, Revenue has developed a process of pre-populating annual tax returns, for both individuals and corporates, using a range of data sources.
This makes it easier for taxpayers to complete tax returns, minimises the scope for errors and omissions, reduces the need to contact Revenue directly and speeds up the process of filing a tax return.
These data sources also allows Revenue pro-actively contacts PAYE taxpayers with certain non-PAYE income each year to remind them of their obligation to file a (PAYE) Income Tax Return by the return filing deadline.
"Where the required return is not filed by the deadline, Revenue then further engages with the relevant taxpayers to remind them to submit their return," a Revenue spokesperson explained.
"It is only in the very rare instance where there is no engagement from a taxpayer that Revenue seeks to go down the route of using the sanctions available under legislation for non-filing of returns."
*jointly assessed spouses or civil partners are counted as one taxpayer unit.