Sex and the City is set to return to TV screens, but will the sky-high Manolo's favoured by Carrie Bradshaw also make a comeback, or will she ditch the heels for Jimmy Choo's diamond sneakers?
Most women opted for comfort while working from home during the pandemic and the flat shoe and white runner ruled, which was reflected in the revenues and profits of luxury labels.
Demand for designer shoes was down 21% globally in 2020, according to a report by Bloomberg News.
Even Galeries Lafayette, the Parisian department store famed for its elegant French style, remodelled to make room for runners.
In a sign of consumer confidence (or hope that the pandemic is lifting), fashion experts predict women's preference for comfortable shoes will walk out the door when they are free to socialise in stilettos.
Such is his confidence in women's love of high heels that Manolo Blahnik has opened a new flagship store on Madison Avenue in New York - just as Sex and the City reboots.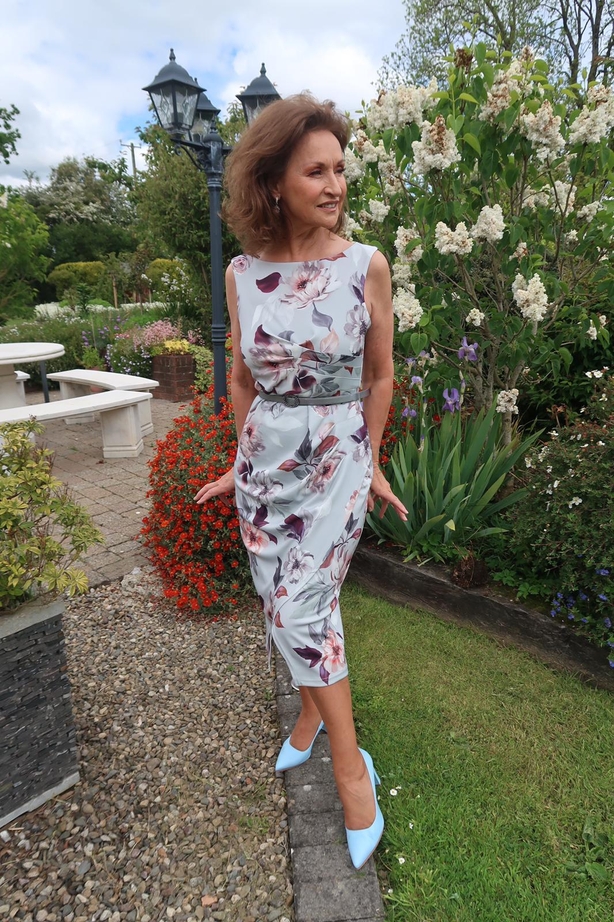 Fashion stylist, Celia Holman Lee is also famous for wearing heels and she too had to slip on sneakers.
"I decided this is Covid, the world has never seen anything like this, and I thought to myself, 'You'll look ridiculous in heels'.
"The whole trend changed," she said, "the whole mood changed. We were all going around in leggings and jeggings and soft athleisure wear because the whole world changed. It was such a strange time really.
"I transferred into the sneakers but the sneakers with a good high rise on them and a little bit of pearly detail on them as well.
If you go into a shoe shop, the first thing you see is "a huge selection of sneakers and mules and maybe sliders", she said.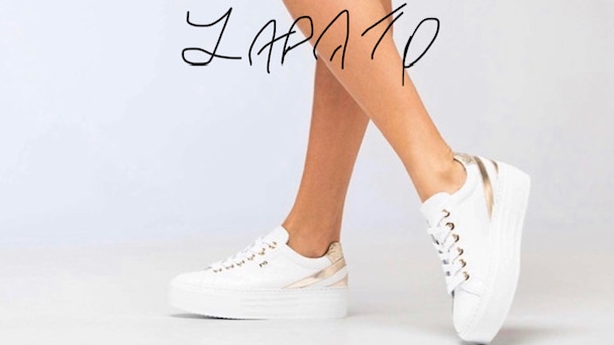 One such shoe boutique is Zapato in Adare, County Limerick, which moved with the trend. "Buying was a little bit different because we were buying for comfort but also with style in mind as well," said Sinead Supple O'Connor of Zapato. "It wasn't just an ordinary trainer, they had some embellishment; a gold detail or animal print, for the woman who wanted to be stylish but also comfortable."
The Autumn/Winter collection at Zapato will feature more heels, but maybe not as high as before.
"There's always the lady who will love her high heel," she said, "then there's the person who shied away from them because they weren't socialising, they weren't out and about, their social lives had changed.
"There is a different trend happening now in that people are beginning to think about the high heel again. It might not come back fast and furious, but it certainly hasn't gone away, and it definitely will return.
"I'm just after selling a pair of high heels," she said.
The proud owner of the new black heels is Niamh Smith, an image and colour consultant from Tralee, Co Kerry.
"I definitely am a fan of high heels. When I work or do consultations, I always wear high heels. I think high heels are empowering for women and they make them feel good.
She thinks women are looking forward to putting on their heels and going out.
"They may not go back to the same height of heels that they wore. They might start off with a smaller heel. I imagine as time goes on; the heels might get a bit higher.
"People have said to me that they are half nervous of wearing high heels again because they don't know if they'll be able to walk in them, but I do think people should make the effort. It elongates your body, it makes your legs look longer," she said.
Celia Holman Lee agrees and needs no encouragement to ease back into heels. "I'm back and that's it. If there's a flat surface where I can walk, you'll see me in heels. Stilettos especially."
We need your consent to load this rte-player contentWe use rte-player to manage extra content that can set cookies on your device and collect data about your activity. Please review their details and accept them to load the content.Manage Preferences