A keyboard player with Sax and the City, Ciaran Cronin misses playing music at weddings.
The pandemic silenced the six-piece band, famous for their interactive style, but Sax and the City is looking forward to playing live music at weddings when restrictions are lifted.
In the meantime, Ciaran has brought music to a wider audience in a new online venture called, ownatune.
He wanted to give his sister a special gift on her wedding day and decided to compose and record a piece of music to celebrate the occasion.
The idea grew from there and so did his new musical enterprise.
The Westmeath man put his free time during the pandemic and his master's degree in music performance and composition from the Irish World Academy of Music and Dance to good use.
He set up the website ownatune where people can order a specially composed piece of music as a gift.
It is customized for the recipient who also receives the sheet music and the MP3 file with a three-minute piano composition.
"It would take most of the day to compose a piece of music," he said.
"I like to spend time going through ideas. I compose a lot on the piano. It's clean and classic."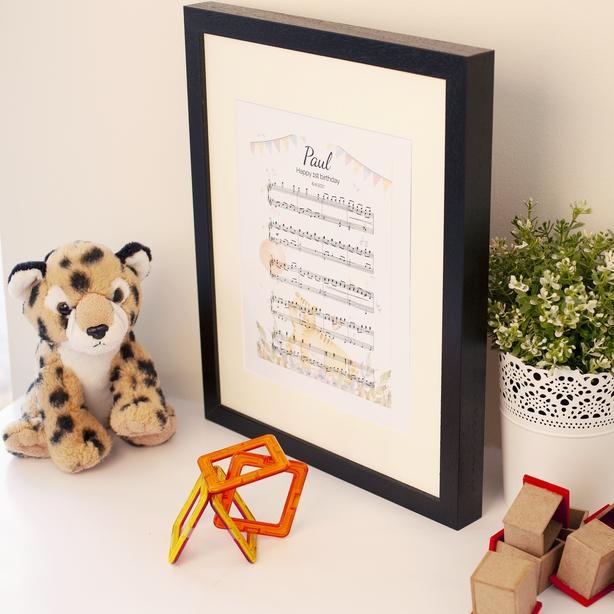 The feedback for ownatune has been positive to date and the business is growing steadily.
"I did one last week that went to Canada for a new baby. The person buying the gift had written a poem themselves, and we were able to include it with the sheet music. The buyer got to put their stamp on it and the reaction from the family was wonderful."
The website went live at the start of the year and Ciaran was busy with orders for Valentine's Day in particular.
"There were a lot of engagements. People were buying a gift for couples that couldn't be bought on the high street. We sit well in that space."
Ownatune has been growing steadily for this piano man composing music for those in the mood for a melody.