The 1950s was a significant decade for Ireland for lots of reasons.
The country was admitted to the United Nations, Trinity College Dublin physicist Ernest Walton won the Nobel Prize for Physics, and Ireland began to look outwardly to the world in many ways, including culturally and economically.
With the establishment of the Industrial Development Authority (IDA) in 1949, attracting in foreign direct investment became central to industrial policy, in what marked a major shift away from protectionism.
Import restrictions were replaced with grants and tax incentives for overseas firms as the Government of the time set about building an economic climate focused on export-led growth.
Over the following seven decades, these policies have for the most part served the country well.
In many ways it proved a match made in heaven. Ireland loved the investment, the jobs and the prestige of punching above its weight.
While multinational companies loved the attractive investment environment here.
By 2019, according to the Central Statistics Office, the accumulated value of FDI to the country had reached over €1 trillion.
That year alone, the value rose by €109.9bn, with the US still the biggest source accounting for €700bn of the overall total or 71.6%.
According to the IDA, at the end of 2020 there were 257,394 people employed by multinationals here and despite the challenges of the Covid-19 pandemic, the agency said it had been a remarkable year for FDI in Ireland.
Central to the success of the sector over the last two decades has been Ireland's low corporation tax rate of 12.5%, introduced in 2003.
It isn't only the corporation tax reform agenda that may pose future difficulties
But questions are now growing about whether it will be possible to hold on to that calling card for much longer.
Reform of the global corporation tax system has long been coming and is set to reach a crescendo in the coming months it seems.
Last weekend's agreement by G7 finance ministers to back a US proposal for a 15% global minimum corporation tax rate has raised the spectre that change is coming in a way that may not be good for Ireland's FDI offering.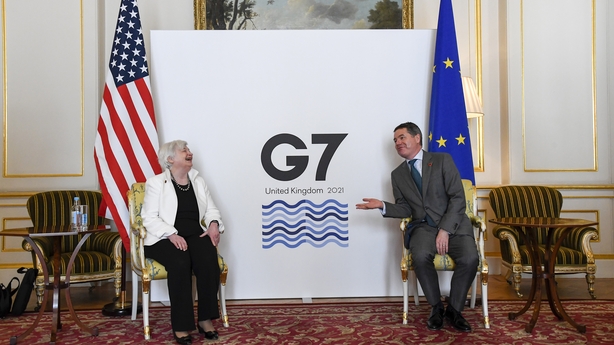 Minister for Finance Paschal Donohoe stressed on Thursday that agreement under the OECD tax reform process had not yet been reached, that smaller countries have yet to have their say and that it is too soon to predict whether 15% is where the consensus will settle.
But he also acknowledged that such a minimum rate would "create challenges for Ireland and for other small countries".
Those challenges won't just be around the lost tax income, estimated by the Department of Finance to be around €2bn in the short to medium term.
It will also potentially take away a chunk of Ireland's competitive edge when it comes to attracting inward investment.
If workers can be sourced from all over the world and the corporation tax rate is no longer an advantage, Ireland could face the prospect that a number of its trump cards are gone.
But it isn't only the corporation tax reform agenda that may pose future difficulties in this regard.
News in recent days that Facebook has given permission to certain staff who had previously been based in Ireland prior to the pandemic to locate themselves permanently in a number of other European countries must also be a matter of concern.
The pandemic had temporarily allowed many Irish based foreign workers employed by all sorts of multinationals to move back to their home countries, as there was no immediate prospect of a return to the office.
But with the pandemic slowly beginning to abate, the question of whether they would be allowed remain abroad or be forced to return to this jurisdiction and their company's buildings is now being raised.
Facebook has become the first big employer to come out and state that in fact they won't, throwing a cat among the pigeons for employment and tax experts, many of whom said it couldn't or shouldn't be done.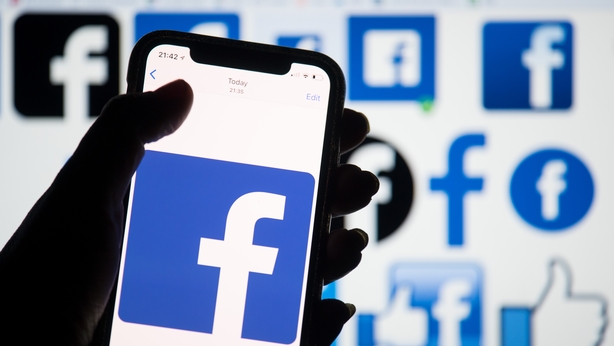 It isn't a foregone conclusion that others will copy Facebook's lead.
Indeed, many may decide due to the complexity, their own smaller scale or for infrastructural or innovation reasons it won't be possible.
If others do follow suit though, what will that likely mean for Ireland's FDI sector here?
If big tech firms, for example, are able to operate decentralised models in the future, where large numbers of staff are able to work remotely in locations of their choice, will such companies need to base themselves here at all?
Before now, a range of factors were regularly cited for why multinationals chose to set up a presence in this country.
These usually included the young well-educated English-speaking workforce, a stable society, the common law system, access to European markets and that all-important corporation tax rate.
In the future though, if those workers can be sourced from all over the world and the corporation tax rate is no longer an advantage, Ireland could face the prospect that a number of its trump cards are gone.
Those who study the FDI scene closely aren't overly fearful though about the possible confluence of events, or at least not yet.
A recent study by EY found Ireland was placed ninth on the European league table for the most attractive investment destinations.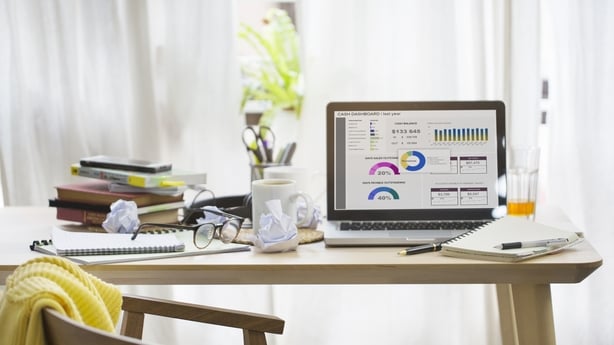 Feargal de Freine, Head of FDI at EY, thinks tax is now only one element taken into account when multinationals are deciding where to invest.
"Our view would be very much that there are a lot of other factors that are important where Ireland continues to have natural advantages, and in some case those advantages have been hard won," he said.
He cites Ireland's FDI track record as a key advantage, including the many examples of foreign firms that have come here long ago and successfully transformed themselves many times since.
Investor sentiment research shows software and digital, sustainability and life sciences are particularly hot areas for investment right now, Mr de Freine added, and in all three Ireland has advantages to build on.
Despite the relative optimism, all acknowledge Ireland still has much to do to remain attractive for multinationals.
He also pointed to the other attractive traits Ireland has, such as the predictable business environment, talent pool of well-educated English-speaking young people and consistent messaging from Government on tax.
"So I think there is a good common voice from Ireland into the global marketplace about the proposition in Ireland across all of those dimensions," he said.
On the question of whether many other employers will follow Facebook and let staff work from abroad, Mr de Freine said it is too early to tell, or to predict what the consequences will be.
"I would say our clients and investors generally are very focused on bringing people together, not necessarily five days a week like in the past, but certainly the expectation is that people would be collaborating and working physically together for a portion of the work week," he said.
But despite the relative optimism, all acknowledge Ireland still has much to do to remain attractive for multinationals.
One well-placed FDI source said where corporation tax was once the main attraction, selling Ireland as an attractive place where the best people want to come to live, work and stay for a protracted period is now key if we want to attract and retain the investment.
Also fundamental is ensuring firms who come here are still able to add value through their Irish operations and that means retaining competitiveness and building knowledge.
"The solution is to keep moving up the value change and to create a place where real innovation and new products are developed," the source said.
"That is the thing they cannot do remotely."
So calling the end of Ireland's romance with multinationals, it seems, may prove premature.
As with many long-lasting relationships, the initial spark that brought the two sides together may have gone.
But there are still traits that both find attractive in the other and with ongoing work the feeling seems to be the magnetism can be maintained.
Multinationals can be fickle though, and the country will have to continue to work at the relationship if it is to survive the challenges that lie ahead.