Ireland has become a popular location for the film industry and with several productions currently underway, there is huge demand for luxury rental properties for movie stars.
Clare Connolly is one of the 'go to' agents for film bosses eager to locate private rental homes for actors and executives while on location.
The locations for homes favoured by the stars are Dalkey, Killiney and Sandycove which Ms Connolly describes as "the most beautiful parts of Dublin".
The demand for rental accommodation in South County Dublin is not adding to the pressures in the wider rental market in the capital as the exclusive properties are not in the average person's price range and do not feature on property websites like Daft or MyHome.
The houses are often owned by people who live abroad and use them as a holiday retreat when staying in Ireland.
Ms Connolly handled 'Ischia' one of the Dalkey properties that Matt Damon stayed in last year while shooting 'The Last Duel'.
While his presence in Ireland was well publicised and his stay in 'Ischia' made it to the papers, Ms Connolly would never reveal the identity of clients because privacy and confidentiality is key to this business.
"The people who are renting these properties live in a different world; money is not really an object for them, they largely eschew publicity when they are at work, they need total discretion, so privacy is paramount and in property terms that comes at a premium.
"The properties have to be both private and inaccessible to the public and they have to be of an incredibly high standard," she said. "Many will have swimming pools and sensational sea views. The cost can run to several thousand per week."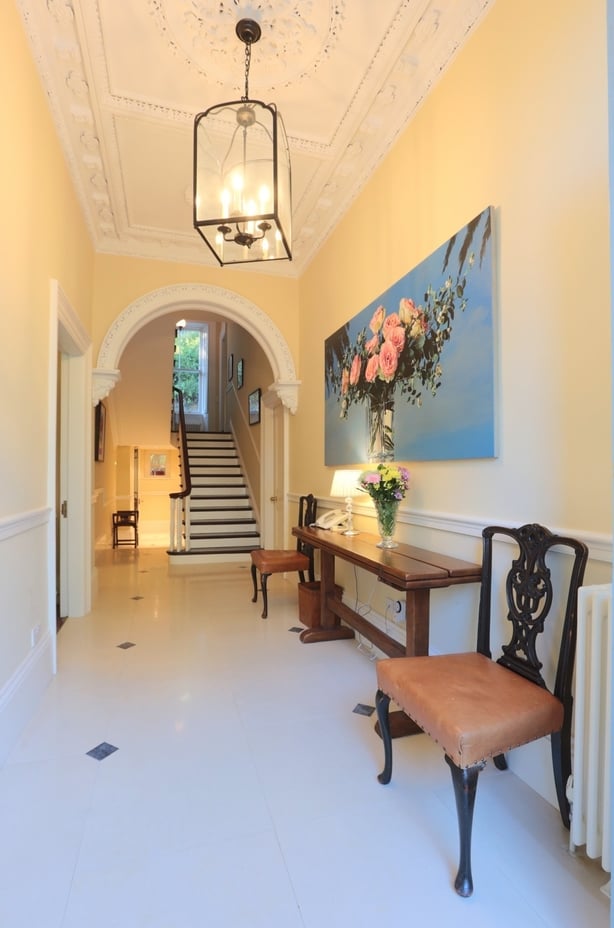 Her clients are constantly in the public eye which brings its own pressures, "so they are absolutely resolute that when it comes to renting their 'home from home' while on set - privacy is key".
In a previous career, Ms Connolly worked in the pharma industry. She took a career break in her forties and pursued her passion for property. She became a licensed estate agent in 2014 and has never looked back.
"I'm very lucky to have found something that I love doing in life," she said. "It's never too late to do what you really love."
She is also a fan of cinema and is delighted by the reaction of her clients to living, if just for a short period, in Ireland. She said actors and directors enjoy their time here and they are spreading the word that the country is a great place to film and live.
"It's fantastic," she said, "and it positions Ireland as a great location to film."
As well as movie moguls, she is seeing an increasing demand from wealthy business people eager to rent these properties while looking to buy something permanent in Ireland.
To cater for demand, Ms Connolly has launched 'The Collection', a new portfolio of high-end exclusive rental properties.
"There is now an increasing demand for high end premium properties for short term lets for corporates.
"The fact that Covid has changed the way people work now means that people can now move to Ireland, maybe a long-cherished dream, and still continue to work for their companies based in New York, Hong Kong or Paris."