"It's not easy bein' green," Kermit the Frog famously sang in an episode of The Muppet Show in 1978.
The amphibian's personal lament may be decades old, but the thrust of his argument is extremely relevant today for businesses.
The World Meteorological Organisation and British Met Office warning in recent days that the world may temporarily breach the 1.5 Celsius warming mark within the next five years has once again focused attention on the perilous state of our global climate.
The 1.5 Celsius above pre-industrial temperature level is the aspirational warming limit of the Paris climate accord, above which scientists have warned the world really does not want to go.
Yet for business, perhaps even more so than wider society, the challenge of playing its part in arresting and reversing that steady upward warming trend is immense.
Corporate leaders face the double dilemma of how to continue growing and ideally making a profit, while at the same time rapidly re-evaluating everything they do through a green lens, changing it where necessary and investing to make it happen.
A task made all the more difficult in the past year by the Covid-19 pandemic.
The good news is that there is growing evidence that boards, particularly in larger firms, are starting to take the matter seriously, although a deficit in appropriate skills on many remains a problem.
Statements around what companies are doing in relation to sustainability featured in the trading updates of most publicly listed companies that reported in the most recent results season.
Even two or three years ago that would not have been the case.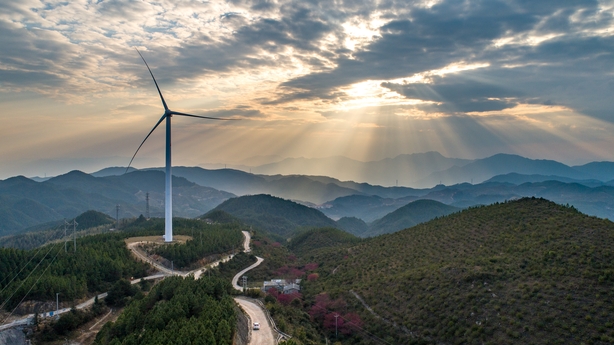 Companies now recognise that failing to consider the consequences of climate change and environmental degradation more broadly on their business are now not only an operational, but also a reputational risk.
Many organisations have, as they should have by now, devised and adopted sustainability strategies, mapped out their plans to become carbon neutral and are on the road to implementing them.
Even the International Energy Agency, an organisation that has been inextricably linked with oil production for four decades, recently stated that ending new oil and gas exploration today is the only viable climate path.
"Phenomenal," is how Mike Hayes, Global Head of Renewables at KPMG Ireland describes the progress that has been made in recent months.
"Globally, we are long past the tipping point. The world has gone completely down the decarbonisation road," he said.
He said there has been a radical transformation across society, but particularly across businesses, when it comes to the goal of net zero carbon emissions.
"What's really happening is that all the different levers and pressure points we have been building up over the years are coming together to force business…to take immediate action on decarbonisation," he added.
William Walsh, the new chief executive of the Sustainable Energy Authority of Ireland, agrees.
"We've seen a seed change in the meaningful interest from business in relation to cutting their emissions and energy use for a couple of different reasons," he said.
The pressure seems to be coming from a variety of sources, including customers, supplier, investors regulators and employees.
"Employees, particularly younger employees, are really leveraging their weight as well in terms of pushing their companies to do more in this space," said sustainability consultant Ali Sheridan.
"Gone are the days of the Green Teams, and the kind of CSR stuff. They really want to make meaningful action, to be part of an organisation that can deliver on that," Ali Sheridan said.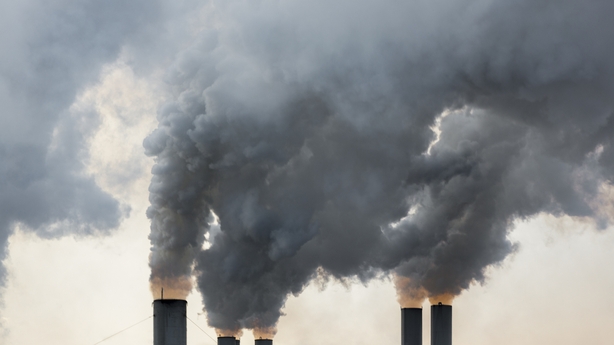 Some also feel the Covid-19 pandemic has played a role, by waking us up to what a global crisis is and the threat it poses to the financial system when we are unprepared.
"It has brought climate to the centre stage in terms of the existential challenges to humankind," said William Walsh.
"But we can also see that these challenges can be overcome."
The increasing focus of banks, insurers and their regulators on risk around climate is also motivating change, with some jurisdictions now making it mandatory to report climate related financial risks.
When it comes to investors, there has also been a "tectonic shift", said Kasper Elmgreen, Head of Equities at Amundi in Dublin.
"When you raise these questions now with company management, they mostly take these issues now very very seriously and have very specific concrete actions lined out and they understand that this is not just as it was years ago something that the NGOs care about. Now everybody cares about it," he said.
"Now we as investors we care about it. We think it is something that is meaningful. Consumers care about it and governments do as well."
Mr Elmgreen said in the world of Environmental, Social and Corporate Governance (ESG) there are landmines and there are opportunities.
"Investors understand that if you don't behave properly, if you don't properly manage your ESG risks, it is something that could potentially cause not just the stakeholders damage, but also cause the shareholders very much damage," he said.
Another big change is the increasing willingness of courts and legal systems around the world to balance the rights of the citizens to be protected from the actions of corporates, against the rights of those firms to trade and make a profit, argues Oisin Coghlan, Director of Friends of the Earth Ireland.
He pointed as an example to the landmark case in the last week in the Netherlands where a Dutch Court ordered oil giant Shell to cut its carbon emissions by 45% by 2030 when compared to 2019 levels.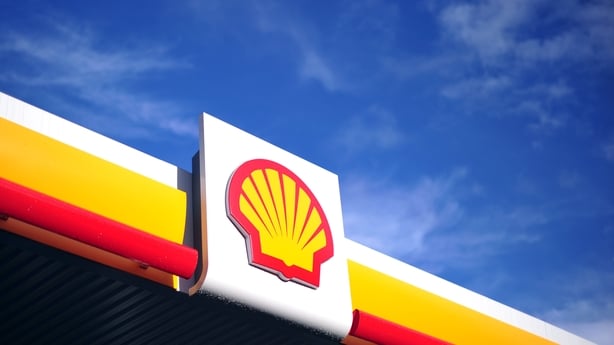 "That is a huge development, given it is an oil major," he said.
"The external environment, the operating environment for companies is really shifting," he added.
He also claimed that activity in the area is likely to intensify in the run up to the United Nations COP 26 climate conference in Glasgow in November.
This he said will act as a "milestone for everyone who is action oriented to sort of put their best foot forward."
Despite the apparent awakening of business, there remains a huge job of work still to be done and new challenges, often unforeseen, can arise at every turn.
Take for example the recent well publicised case of the proposed new Glanbia cheese factory in Kilkenny.
On the face of it may have seemed like a project that would sail through the planning process with little resistance, offering local jobs and a market for dairy farmers.
Yet, an unexpected challenge from An Taisce on the grounds that it would result in an over-intensification of emissions producing dairy farming has stalled the plans, for now at least.
Some argue Irish business is a little behind the curve on its progress towards net zero, perhaps owing to the smaller number of globally large companies here, as well as the lower volume of high carbon industries.
"We aren't at the stage yet where we have the detail and assurances of how we are going to get there," Ali Sheridan said.
"The pledges are coming thick and fast. The targets are coming thick and fast. But I suppose what is still missing is that detail in the roadmaps and particularly what is going to happen between now and 2030," she said.
She thinks many firms are looking to 2050 as their target date for transition to zero carbon with not enough front loading of effort.
"We have a risk now that delaying is becoming the new denial," she said.
Small and medium sized firms in particular need help, Ms Sheridan argues, because they are invariably further down the supply chain and will face pressure from customers.
"SMEs have largely been left out of this conversation in terms of supports, but obviously they are the majority of companies in Ireland, they are the majority of companies around the world and they are very exposed to climate risk," said Ali Sheridan.
Green finance is starting to flow, although William Walsh feels it is not quite there yet.
"We still need to ensure that the financial services industry is enabling business to meaningfully engage. But the green shoots are there," he said.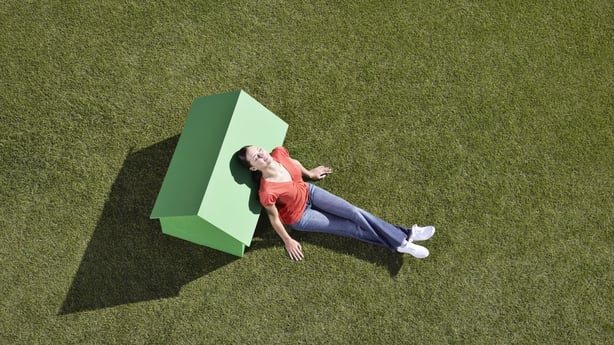 A shortage of key skills also threatens progress, while further technological advancements will be needed for many firms to achieve their objectives.
"I don't get the sense that the whole area of carbon budgeting has hit home as it will when it becomes very clear that there are budgets being prepared under the Climate Bill," Mr Walsh said.
"Certainly that is going to be something that focuses the mind more readily."
But Mike Hayes argues that nonetheless, change is coming.
"This is starting with the very big companies and working its way down through the value chain," he said.
And there are of course business opportunities in all this, particularly for companies that have solutions to the challenges.
"It is widely accepted that these challenges need dealing with…this can represent an opportunity," said Kasper Elmgreen.
There are opportunities too for investors, Mr Elmgreen argues, particularly where they can identify firms who want to change.
"I think the biggest opportunity going forward is to invest in the companies that are sort of middle of the pack in terms of ESG. So not the worst sinners that are beyond salvation, but looking at companies that are not perfect yet but where there is a true commitment to improve," he said.
"Because what our data shows is that when companies improve on ESG, which is a long process and it takes very conscious and deliberate decision by management, the valuation improves," he added.
And so too, one would hope, will our environment.