Banking in Ireland has been undergoing something of a shakeup in recent years.
The main players have been shrinking their physical footprints, more and more services have been moving online and the days of one provider meeting all our individual banking needs are well and truly gone.
Few would have predicted twelve months ago the banking earthquake that was coming our way with two of the five main providers in the market announcing their intention to fold their tents and depart Ireland in the coming years.
While it's undoubtedly a blow to competition, there are quite a few options for financial products beyond the five main players - or three, if and when Ulster Bank and KBC depart.
There are currently eight other current account providers and eight mortgage lenders as well as several credit card providers.
The problem is that the impending departees have been quite competitive in a number of areas of banking and their absence will leave a void that will likely push up costs unless new competitors come on board.
And we already have among the highest mortgage interest rates in Europe.
Thankfully, a new player has entered the mortgage market in recent months providing a welcome signal that the Irish banking landscape is not wholly unattractive to new service providers, but will more follow?
We've been surveying the landscape as it stands and looking at where you can secure the best mortgage options, where to do your day to day current account banking and where is the best place to put your nest egg.
Mortgages
We've become well accustomed to switching providers of broadband, gas and insurance in recent years, but we're still - on the whole - quite reluctant to switch mortgage providers.
If there's to be one positive outcome to banks leaving Ireland, this could be it.
Everyone who has a mortgage should use the opportunity to scour the market and make sure that they're getting the best deal for what is, after all, the most costly purchase the vast majority of us will ever make.
The savings can be of the order of tens of thousands of euro over the lifetime of the mortgage.
While some like the relative freedom that comes with a variable mortgage, the best rates are to be found on fixed mortgages regardless of whether you're a first time buyer, a mover or a mortgage switcher.
The best rate on offer at the moment is from that new entrant to the market - Avant Money, which is backed by the Spanish lender, Bankinter.
There's a high bar to achieving its lowest, headline catching rate of 1.95% over 3,5 or 7 years. The loan must not exceed 60% of the value of the property. (Avant loans are only available through a select number of brokers and they're concentrating on major urban centres, although they've expanded their geographical cover recently.)
On a 60-70% loan to value mortgage, Avant still offers a very competitive rate of 2.1% fixed for three or five years and 2.3% for a 7 year fixed - all very attractive products.
Switching to any of those from a 3.5% variable rate on a mortgage of €200,000 on a property worth €350,000 would yield savings over the fixed rate period of between €5,500 and over €12,000.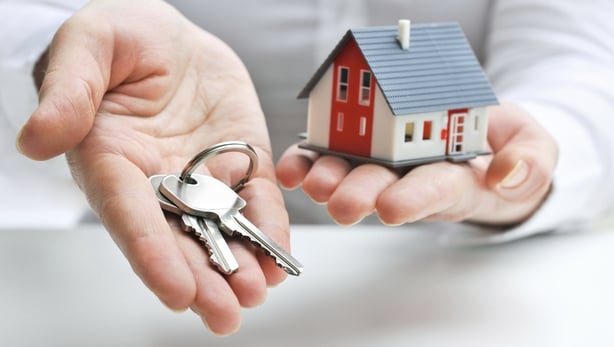 Competition
The good news to there being a new entrant to the market is that established lenders come under pressure to reduce their rates in order to compete and we've seen that to a limited - albeit welcome - extent.
Unfortunately, it's the banks that are expected to depart the market - Ulster Bank and KBC - that in some circumstances have the most attractive rates after Avant, presenting something of a dilemma to those in the market for a mortgage of for those switching providers.
Do you risk going for one of the lenders that may not be there at the other end of the fixed rate of the loan or sacrifice the better rate for the security of knowing that your bank is likely to at least still be in the market at the far side?
"It's still business as usual at the departing banks," Financial planner Eoin McGee pointed out.
"Once you're into the terms and conditions, the new bank has to take it over and honour those."
The problem, he points out, arises when you're coming out of a fixed rate.
"Does the bank that's buying your current bank have more expensive rates? What rates will they be offering you in 3 or 5 years time and that's where we need to be really good about moving our mortgages."
Ulster Bank offers 2.2% fixed for 2 years. And it pays the cost of the home valuation as well as contributing €1,500 towards legal fees among other incentives.
KBC offers a 2-year fixed rate of 2.25% which has the added attraction of €3,000 towards switching.
There is a catch; you have to switch your current account to KBC to avail of this rate, so you may be switching current account providers again in a few years if you opt for this.
One recent positive development is that Permanent TSB has introduced a new four-year fixed rate of 2.25% which is available to those with a deposit of at least 20% of the property value. There is a stipulation that you must be borrowing at least €250,000.
There's a competitive rate on offer from Finance Ireland of 2.35% fixed over three years.
And for those with a high Building Energy Rating, there's an opportunity to take advantage of the energy efficiency of your home with reduced fixed rates on so-called green mortgages, a recent addition to the mortgage market.
For properties with a BER of B3 or higher, AIB offers a five-year fixed rate starting at 2.1%.
Ulster Bank offers 2.25% fixed over 4 years on a property with a BER better than B2, with the added benefits of legal costs contribution and free valuation.
First time buyers
Excepting an AIB green loan of 2.25% fixed over 5 years (the best rate currently available - but only on properties with a BER of B3 or higher), the next best rates for first time buyers - with a minimum required deposit of 10% - are offered by Ulster Bank and KBC.
The latter's 3-year fixed rate of 2.25% even offers €1,500 towards fees for items such as legal. (Again, you have to be a KBC current account holder to avail of this rate.)
For those wishing to avoid the lenders that may be leaving the market, Avant has the best rate at 2.35% fixed over three years.
After that, it's AIB with a 2.55% fixed rate over three years or five years fixed from Haven.
Permanent TSB offers a four-year fixed rate of 2.55% for those with a 10% deposit.
Current Accounts
If we're not great at switching mortgage providers, we're practically immovable when it comes to current accounts.
And this is why the likes of KBC offer better rates on mortgages to those who move their current accounts to the bank.
Once they have us, by and large, we stay for life (or for as long as the bank stays in the market!)
According to the Central Bank, just three in every ten thousand current account holders switched providers in the second half of 2018 - an extraordinarily low level of switching among the more than 5 million current accounts in existence here.
It's not a particularly daunting task - the Central Bank has a code of conduct in place on switching current accounts which is designed to make the process as straight forward as possible.
With some advance homework and good timing (for example, picking a quiet period for transactions in the month), the process should be fairly seamless.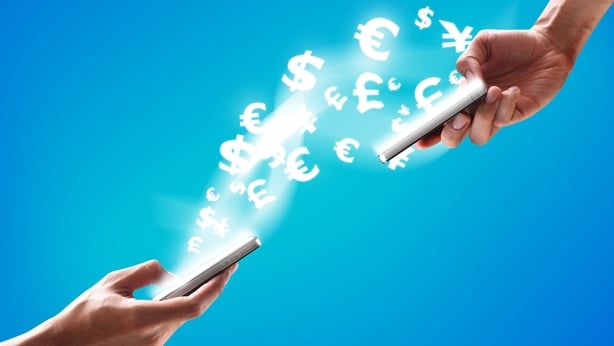 "Moving your bank account is a really easy thing to do," Eoin McGee says.
"There's an agreement between your old bank and your new bank. You walk into the new bank and fill out a form and your new bank contacts your old bank. It's done over 30 days."
The banks are obliged to assist by, for example, sending your new bank a list of your standing orders which they then must apply to your new account.
The next task is picking the best provider.
The main pillar banks - AIB and Bank of Ireland - introduced new current account charging structures in recent months which, they claim, are more straight forward, cheaper and transparent for most customers.
However, they are more expensive for some, specifically those who availed of mostly free banking by keeping a threshold of funds in their accounts.
So, it's a good time to review the market.
Daragh Cassidy, Head of Communications with consumer website bonkers.ie recently carried out a comprehensive scan of the current account market and his conclusion is that it's a close call between Permanent TSB and the fintechs (financial technology companies) N26 or Revolut.
They present the best options if you don't want to worry about having to keep a minimum balance in your account each month.
KBC and Ulster Bank both have good options if you keep a threshold of funding in the account every month.
"If you're happy with only the most basic of banking services, then the EBS MoneyManager account can't be beaten on fees," he suggests.
"The point is that there's still choice out there at the moment. So if you're fed up with your existing bank's pesky fees and charges, you don't have to put up with it. You can switch to a better option," he concluded.
Think outside the banks
You don't have to be beholden to the banks when it comes to your day-to-day current account needs.
The credit union and the post office networks both offer viable alternatives to the lenders with the former bringing its offering to the market two years ago under the currentaccount.ie brand.
It costs €4 a month, after which all day-to-day banking is free with the exception of an ATM charge after you've exhausted your 5 free monthly withdrawals.
An Post has been offering its Smart Account since June 2017.
It carries a €5 monthly maintenance fee, has an ATM withdrawal fee and a lodgement fee.
Deposits
This is the part of the market that the banks aren't exactly fighting each other to get.
With deposits at a record high - thanks to high levels of savings by many in the past year - and deposit interest rates at the ECB level in negative territory, it's costing the banks to hold onto the bulk of our savings.
While they need a certain amount of deposits to lend out at the other side, they're generally unwelcoming of the huge amounts of cash that people have been putting aside, particularly since the pandemic struck.
Large portions of Ulster Bank's €10 billion of deposits are expected to go to Permanent TSB when they leave while Bank of Ireland is expected to acquire KBC's €5 billion in deposits along with the bulk of its mortgage book, if a deal is reached between the sides.
But this is on top of large deposits that the banks' existing customers have with them which makes it appear more likely that the banks may seek to apply negative interest rates to retail customer deposits down the road.
Which begs the question as to whether we should be putting our money to better use rather than leaving it sitting in deposit accounts doing very little and in danger of attracting a charge?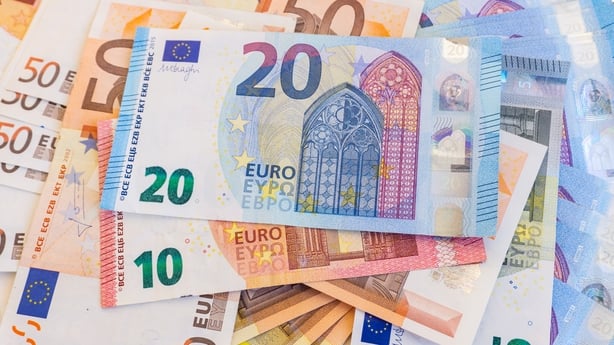 Short of investing your money in stocks and shares - which a growing, if still very small, cohort of the population have opted to do - the state savings options are probably best for generating some kind of return.
However, don't be expecting to make any kind of killing here; the rates on offer are less than generous owing to the low rates environment.
The best rate is offered on the 10-year National Solidarity Bond with a return of 0.96% interest a year or 10% in total over the 10-year term.
The five-year Savings Certificate offer 0.59% a year or 3% over the entire five-year term.
"The main advantage of investing with the State is that you won't have to pay DIRT (currently 33%) on any returns that you make," Daragh Cassidy points out.
Beyond that, there are few tax efficient savings schemes to rival a pension.
The contributions that are paid into a pension will benefit from tax relief and aren't subject to tax while they're invested in a pension pot.
Generally, if an occupational pension is available to you, your employer will match some or all of the savings.
"Whatever the offer is, do whatever you can to get all of that free money," Frank Conway, founder of the Irish Financial Review and Moneywhizz advises. "It's like getting an instant raise, one that will pay you even more over time thanks to compound interest."
Generally, the banks are a handy place to park your excess cash, but you'll get no return and there's a possibility that we could get charged for it in the future.
Just one of the many possible changes in the rapidly evolving banking environment.