29 projects have secured funding under the third round of the Government's Disruptive Technologies Innovation Fund.
The selected projects will receive a total of €95m over the next three years.
So far, €235m has been allocated out of the total fund of €500m.
Tánaiste and Minister for Enterprise, Trade and Employment Leo Varadkar said his department is funding projects which will have "wide-ranging benefits" across many areas of society.
"There are many successful projects in the health sector, which we hope will result in better patient outcomes for thousands suffering from cancer, heart disease and fractured bones among other conditions," the Tánaiste said.
A total of 62 applications were received under this third call of the fund.
Speaking on Morning Ireland, Dr Imelda Lambkin, Manager of the Disruptive Technologies Innovation Fund at Enterprise Ireland, which administers the fund, said all the eligible projects went through a competitive evaluation process.
"They really have to make a strong case for their disruptive technology - so it is technology that has the potential to alter the market," she explained.
We need your consent to load this rte-player contentWe use rte-player to manage extra content that can set cookies on your device and collect data about your activity. Please review their details and accept them to load the content.Manage Preferences
Ms Lambin said they expect these investments will lead to the creation of high quality jobs now, and over the coming decades.
"We are looking for economic impact, these are exciting companies, so we hope that these investments put them in a strong position as the Irish and global economies rebound," she said.
All of the projects involve collaborations of between three and eight partners, including SMEs, multinational corporations and research organisations.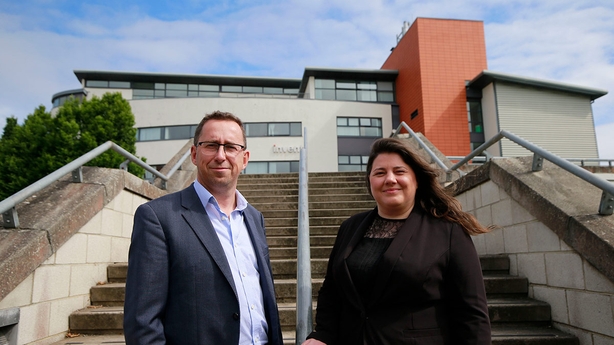 Deciphex, an Irish technology company with a team of 50 people, is involved in a health related project that has received almost €3m in this funding round.
The company is collaborating with another SME, Oncomark and with Prof William Gallagher and Prof Bill Watson, who are leading researchers in breast and prostate cancer.
Speaking on Morning Ireland, Dr Donal O'Shea, CEO of Deciphex explained how the project works.
"We are really excited about this new project which is focused on the development of novel AI based diagnostic tests that can risk assess outcomes for both breast and prostate cancer patients, ultimately with the aim of avoiding unnecessary treatments for patients that are of low risk of aggressive disease," he said.
Dr Donal O'Shea said the use of artificial intelligence in this area is of growing interest globally.
"Deciphex is at the forefront of deploying this technology commercially and we will certainly be one of the leading companies in this space in terms of providing technologies of this nature," he said.
Deciphex said the funding received as part of this fund will be used to prototype and validate the technologies they plan to develop under this programme.
"The output of this would be to develop a commercial assay that can be used routinely in a clinical setting to support the evaluation of patients," Mr O'Shea said.
Meanwhile, Irish cell engineering company Avectas is leading a consortium which will invest €7.23m, including €4.4m awarded under the Disruptive Technology Innovation Fund, to develop its proprietary cell engineering platform Solupor.
With consortium partners Bluebridge Technologies and NIBRT, the project expands its development towards commercialising an advanced large-scale, digitalised cell engineering platform optimised to manufacture 'off-the-shelf' cell-based therapies for cancer treatment.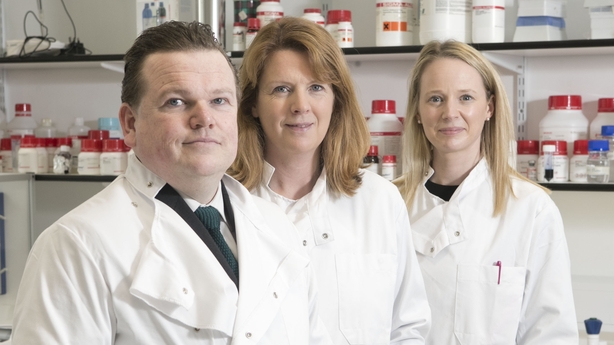 Avectas collaborates with cell therapy businesses and research institutes to address their cell engineering challenges.
Cell therapy is a rapidly evolving therapeutic approach for cancer. Immune cells are taken from donors, engineered to make them more effective and then administered to patients.
The company said the new funding will allow it to expand its Solupore platform to manufacture next-generation allogeneic products that can be produced at scale for large numbers of patients.
Dr Michael Maguire, CEO of Avectas, said that cell-based therapies offer the extraordinary potential for the treatment of cancers.
"We believe that our Solupore Platform will disrupt the current cell therapy manufacturing process and help make Ireland a world centre for this developing area," he added.