The idea for an ethical clothing brand had been on Anna Daly's mind for some time. It wasn't until the pandemic hit that the popular TV presenter had time to pursue the idea and develop the business.
Most people would know her as the glamourous presenter on Ireland AM, but off camera and away from the studio lights, she describes her "true style" as chic and casual.
Little Bliss is her online business, selling hoodies, sweatshirts, and t-shirts for all ages. She calls it her "little hustle on the side", but since she launched the website at the beginning of December, she has been busy.
A Laois delivery company made running the business a lot easier. One Stop Fulfillment is based at the Clonminham Business Park in Portlaoise. Its business model offers a simplified route to market for small e-commerce businesses.
Before One Stop Fulfillment, Anna would "see the order on the website, I would pack it up here, put a sticker on the box and I'd pack car loads full of boxes up and down to the post office near me. I was doing everything."
One Stop Fulfillment took the stock from her attic to their warehouse. Now when orders come in, they are packed, shipped or delivered by the fulfillment company.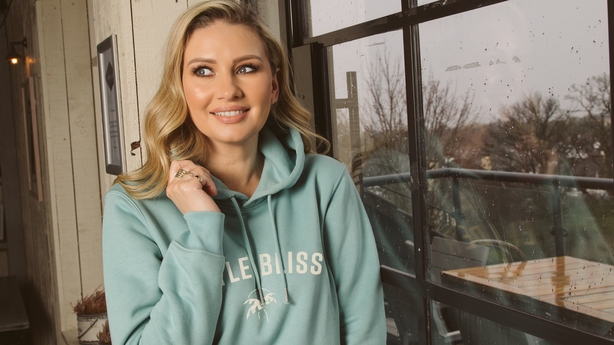 It was more than bliss for Anna. "It means I'm not packing boxes and running to the post office every day, and I can focus on building the business and looking after the brand on social media."
Shane Murphy heads up the family business, One Stop Fulfillment. "We saw a golden opportunity as there is no other fulfillment company in the country taking small orders like we do.
"Small companies were finding it increasingly difficult and frustrating as they simply couldn't make the numbers work for them; they might have had requirements for a few orders but other delivery companies only cater for big orders," Shane said. "We took them on and they're growing with us; it makes sense that once they can get their route to market and fulfil their customers, they are in a position to expand so it's a win win for everybody".
Aine McGuirk set up her online business, Dainty Bear, after having her first baby in 2018.
She saw a gap in the market for timeless, classically designed baby shoes and accessories.
Aine found other fulfillment companies but they were geared towards bigger businesses with huge volumes so she decided to do the packing herself.
As more people shopped online during the pandemic, she was busy and a friend told her about Shane Murphy and One Stop Fulfillment.
He has been packing and delivering for Dainty Bear since November, 2020.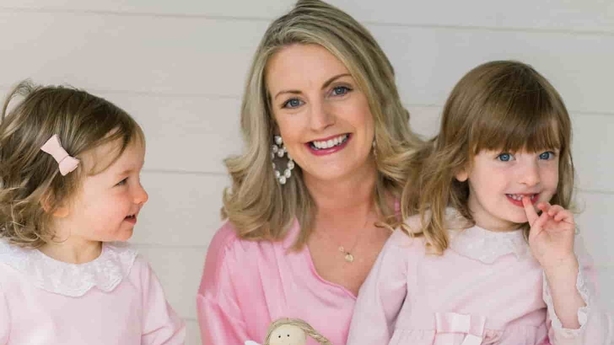 "Sales have grown since I went to him," Aine said. "I'm quite particular about my packaging, and One Stop Fulfillment provides the same attention to detail. They care about your brand and how it reaches customers."
No longer packing and organising the delivery of her products, Aine has been able to complete a brand refresh for the business, and work with influencer, Aoife Devlin, on promoting a collection from Dainty Bear.
One Stop Fulfillment offers price per order as opposed to price per product which offers real solutions for small start up businesses.
Shane said simplifying the order delivery process and offering convenience for customers are the two pillars of his business.
"Our fulfillment system means it's very easy for anyone to join us whether they are selling 10 items or 10,000 items per month," he said.
"Most systems will allow you to export your inventory or product listing to a spreadsheet, we can then import this spreadsheet into our system so that we can have your products on our system in minutes."
The company is growing on a daily basis. "It's incredible really," he said. "We could never have foreseen just how busy we would be.
"Many people have started online selling as a direct result of Covid. Many of these small indigenous start ups have gone into it cold; they had no experience of online selling prior to this and had so much to contend with, so our service is absolutely ideal for them. It's a win win for them and us".
"E Commerce is only going one way and that is up".