In 2005, then Apple CEO Steve Jobs announced plans to switch the company's entire Mac computer line from IBM-backed PowerPC processors to ones made by Intel.
It was a massive undertaking for the company but, in Jobs' eyes, a worthwhile one; at the time telling developers that "we want to be making the best computers for our customers".
For Intel, the deal was small in terms of its bottom line. Of the estimated 208.6 million computers shipped in 2005, roughly 4.5 million of them were Macs.
However the tie-up was arguably a high-water mark for Intel - unequivocally marking out its technology as the only choice for a computer maker that wanted to sit at the top table.
Apple completed its Intel switch in August 2006. But, just five months later, it made another announcement that came to represent a trojan horse for the newly-minted partnership, and Intel's processor dominance in general.
ARM's industry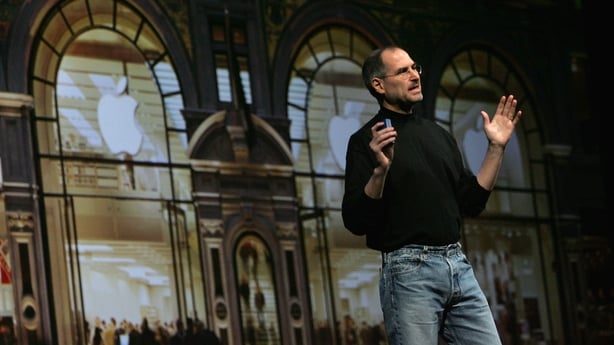 When Jobs unveiled the iPhone in January 2007, he spoke for well over an hour. He spent most of that time focusing on its touchscreen display, its unique operating system and its built-in iPod features.
The closest he came to mentioning the processor that powered the whole thing was towards the end of his presentation, when he made a passing reference to the "custom silicon" that was inside.
But it's that silicon - based on the technology of British firm ARM - that's now at the heart of Intel's mid-life crisis.
Back then ARM's architecture didn't compare to even an entry-level Intel chip in terms of power. But it was cheaper, cooler and far more energy efficient. For a company building a pocket-sized device with a matchbox battery, those were crucial selling points.
"At the high-performance end, Intel is the best," Jobs later told biographer Walter Isaacson. "They build the fastest chip, if you don't care about power and cost."
Intel reportedly pushed hard to be considered for use in the iPhone - and eventually the iPad - but they could not give Apple what it needed for their mobile devices.
"We tried to help Intel, but they don't listen much," said Jobs. "They're like a steamship, not very flexible. We're used to going pretty fast."
Modern ARM chips can trace their origins to the BBC Micro and have been used in everything from handheld consoles to personal digital assistants to satnavs to calculators.
Apple was by no means the first company to put one in a phone - by the mid-2000s it was part of a vanguard that was utilising them in what were quickly becoming pocket computers.
Intel did eventually react to the unique demand of the booming smartphone market, and the challenge posed by ARM, with its own line of lower-powered chips. But while it was more efficient, it still could not compete with what ARM had to offer.
As a result, ARM became the overwhelming choice of manufacturers like Apple and Samsung, with its chips now used in almost all smartphones worldwide - as well as most tablets.
When you consider the fact that there were more smartphones shipped between October and December than there were computers shipped in all of 2020, it means that ARM's standard is now the workhorse of the consumer electronics world.
Desktop demise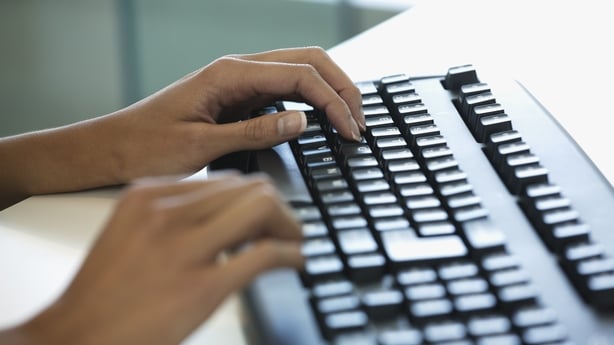 With the phone market lost, Intel's home turf for the past decade or so has remained PCs and servers. But even there the company is under pressure.
PC sales are trending downwards as all those ARM-powered smartphones and tablets increasingly fill users' computational needs.
But even within that, Intel's share of the shrinking platform has been under threat, as it has failed to keep up with the more nimble competition on its doorstep.
That includes perpetual runner-up AMD, which has been gaining ground on Intel in recent years and now holds around 20% of the PC market.
AMD's Ryzen line has become the darling of high-end users, with gaming forums full of frustration - and derision - at Intel's sluggish upgrade cycle.
At the same time advances in ARM's technology has eliminated the need to trade off power for power usage, meaning its chip designs are now able to hold their own against those specifically designed for desktops.
They're even making inroads in the lucrative server market.
Intel is still by far the dominant player there, but both ARM and AMD now hold a small-but-growing slice of the pie.
Out-source of the problem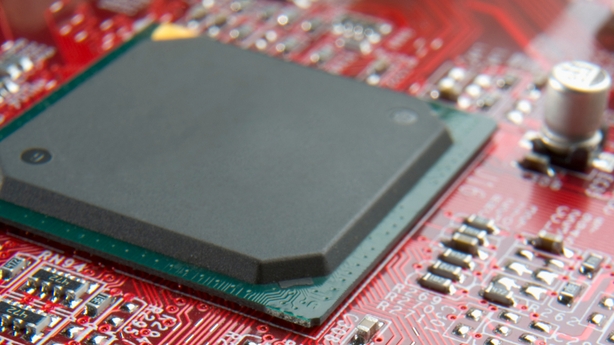 While there are many reasons for AMD and ARM's success, a lot of it comes down to how fast they have moved to improve their technology. Even Intel's investment announcement this week underlined just how far behind them it has slipped.
Under its new strategy it aims to start selling chips based on more compact, 7 nanometer technology in 2023; which will be five years after the standard first appeared in a mass market consumer device (an ARM-powered iPhone, as it happens).
One of the reasons for AMD and ARM's ability to innovate quickly is the fact that they focus on design - outsourcing production to third parties.
ARM works only on what is essentially a blueprint for a chip that others can license, modify and build with. AMD designs its own chips - but also contracts the actual construction work out to others.
By comparison, Intel keeps almost everything in-house - designing and building its own products from start to finish.
That has its advantages, but it also makes it harder to ramp up and down production or change direction quickly.
It also means it has far more employees - around 10 times the number employed by AMD and nearly 20 times the number at ARM - as well as a far bigger portfolio of sites to manage.
There has been increasing pressure on Intel to abandon this model in favour of the one used by the likes of AMD; some of it coming from activist hedge fund Third Point, which has built up a $1 billion stake in the firm. Late last year its CEO Daniel Loeb wrote to Intel urging a change of direction, including the off-loading of manufacturing.
Heeding his advice would have dire consequences for places like Leixlip.
Intel 2.0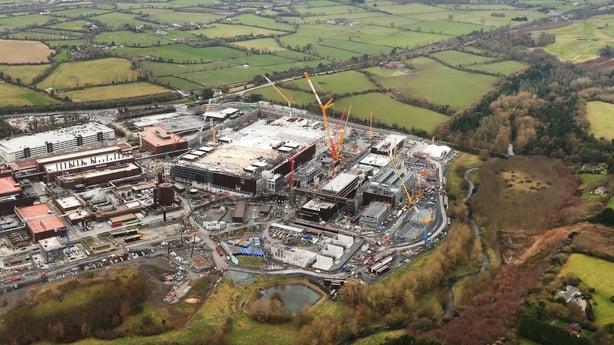 It's against this backdrop that Intel's investment announcement needs to be seen.
It is less about a booming business looking to capitalise on its success, and more about being forced into a change in direction to stay competitive.
In the end Intel's new strategy offered only a small concession to outsourcing-advocates like Loeb - while managing to turn his argument on its head at the same time.
As part of its announcement Intel has committed to relying on third party manufacturers for more production in the future. But it is also doubling down on building its own - which is why it is making massive investments in the US and Ireland.
At the same time it plans to develop a new business line - called Intel Foundry Services - that will build chips on behalf of others. Essentially, it's planning to outsource some production while also making Intel the company that others outsource to.
The company plans to build one of these outsourcing plants in the US and another in Europe, but hasn't yet given any specifics about exactly where it will go.
It has hinted that Ireland could be in line to benefit, but nothing will be announced until next year. Until then Ireland will have to make do with 1,600 new jobs, and the doubling of manufacturing space that was confirmed for Kildare earlier this week.
Aside from being good news for Ireland Inc, Intel's plan is an incredibly ambitious one. But as it is years behind rivals at the high end of the market, and has failed miserably to capitalise on the biggest consumer electronics trend of the past decade, incredibly ambitious is what it needs to be.
And despite all of the lost ground, the prize for getting its strategy right is still huge.
Right now there is a global chip shortage, as manufacturers struggle to keep up with surging demand from the companies that make computers, games consoles and even cars.
Consumer demand for those kinds of products is only likely to grow in the coming years while, in the age of AI, automation and the smart home, the range of devices that need a little more processing power will only broaden.
The days of its outright dominance are probably lost forever. But if Intel can even remain a significant player in this growing market, it will continue to be a massively profitable business.
Hard core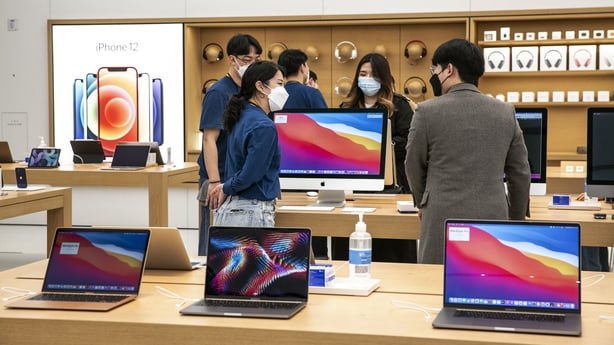 A little over 15 years after Steve Jobs announced Apple's switch to Intel, his successor Tim Cook unveiled another ambitious transition for the company. This time Intel was the loser, with Apple opting to move its Mac line to its own processors.
It's believed that Apple had grown increasingly frustrated at delays in Intel cutting-edge processors - which had seen the Mac's performance slip against the competition.
At the same time it had become an expert at getting the most out of the ever-improving ARM architecture, having worked with it for the iPhone for more than a decade.
So, the deal that cemented Intel's dominance now underscores how far off the pace it has become. Having lost out on the iPhone because its chips were too power-hungry, Intel has now lost out on the Mac because its chips aren't powerful enough.
Late last year Apple launched its first computers powered by its ARM-based 'M1' chip, and so far it's received near universal praise for its speed and low energy requirements.
That clearly spooked Intel, which launched multiple marketing campaigns to highlight the benefits of an Intel-based machine. Its fear is that Apple's success will prompt other computer-makers to follow suit, further eroding its share of the PC market.
Luckily for Intel, such a move would take time, and would likely need the coordination of Microsoft, app developers and major PC manufacturers. That means it has time to implement its new strategy and stop the rot, or at very least be in a position to benefit even if other firms eventually opt to design their own chips.
To ensure it can, it just needs to learn how to turn the steamship around.