With our journeys restricted to essential travel, most of us are sticking to our 5km radius during Level 5 lockdown.
As a result, we've had little need for transport services like buses, trains and taxis.
There is no denying that our transport habits have changed dramatically over the past year, but are our new habits likely to stick long-term?
We need your consent to load this rte-player contentWe use rte-player to manage extra content that can set cookies on your device and collect data about your activity. Please review their details and accept them to load the content.Manage Preferences
The WFH lifestyle
The work from home lifestyle has upended our daily routine, with the usual commute to the office a thing of the past for the over 700,000 people working remotely.
One such worker, Stephen Harte from Raheny in Dublin, has been working from home for almost a year now.
"I've been into Dublin city once to collect some work equipment to set myself up at home, so I'm certainly not using public transport, which I would have before the pandemic, to commute into work," he said.
Until recently the family had two cars, but Mr Harte said they couldn't justify the expense.
"Realistically we were only using the second car every once in a while and when you take into account the running costs such as petrol, insurance, tax and the NCT - the math just didn't add up to keep both cars on the road."
Mr Harte's situation is replicated right across the country – and the world.
As we adjust to our new lifestyles, we are all looking at transport differently.
For Mr Harte and his family, car sharing was the answer.
Is car sharing the way forward?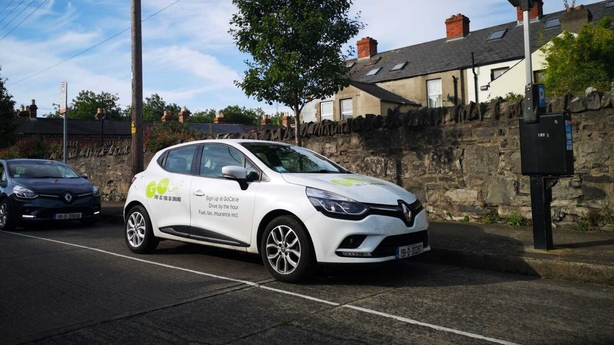 When the pandemic first hit back in March, there was a decrease in the number of people renting cars and using shared car services such as 'GoCar'.
However, as travel restrictions eased last summer, demand for the service soared, according to Colm Brady, Managing Director of Europcar Mobility Group in Ireland, which looks after GoCar.
"I think people have realised that owning a car is not necessary for a lot of people," said Mr Brady.
He said this is reflected in the increased numbers singing up for the car sharing service throughout the pandemic.
"40,000 new users signed up in 2020, while just under 8,000 new users have signed up so far this year.
"Once we come out of lockdown, I think travelling in Ireland in 2021 will be very different," he added.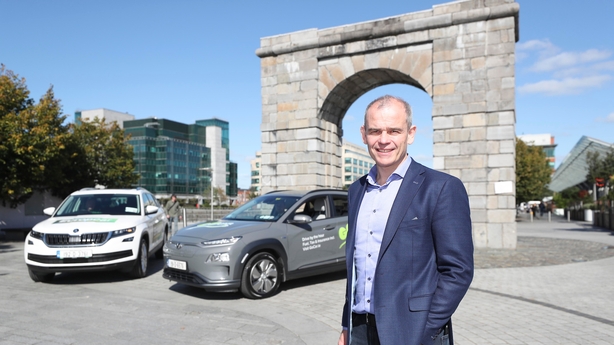 Mr Brady said he believes many of their new customers are people like Mr Harte, who have decided to sell their second car and use the car sharing service to rent cars for short trips.
"For many people working from home, their cars have been sitting outside their houses for months and that isn't going to change for a while," he said.
According to Mr Brady, the boost in users is also partly down to demand from businesses for the service.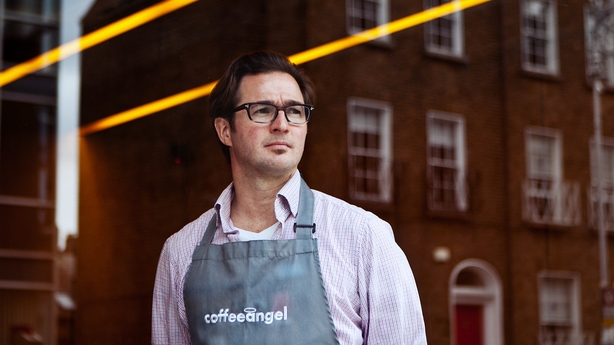 Karl Purdy, Owner of the Coffee Angel chain had to close his bricks and mortar cafes in Dublin due to the Covid-19 restrictions, but he has kept the business going by delivering coffee and accessories to customers across the Dublin area.
While the business owns one delivery van, Mr Purdy said at times delivery volumes require an extra vehicle on the road.
"We didn't want to commit to a massive investment of financing a new vehicle at the moment.
"Car sharing allows us to be nimble, agile and flexible but at the same time continue to push the service end of what we do at coffeeangel.com, so it has been an immense help," said Mr Purdy.
Access over ownership
In addition to shared cars, shared micro-mobility devices are likely to be rolled out in our towns and cities in the near future.
Just last month, the Government confirmed that it is moving forward with plans to legislate for electric scooters.
Free Now, which is known for its taxi service, has partnered with micro-mobility operator TIER, and is just one of many companies hoping to roll out an e-scooter rental service here.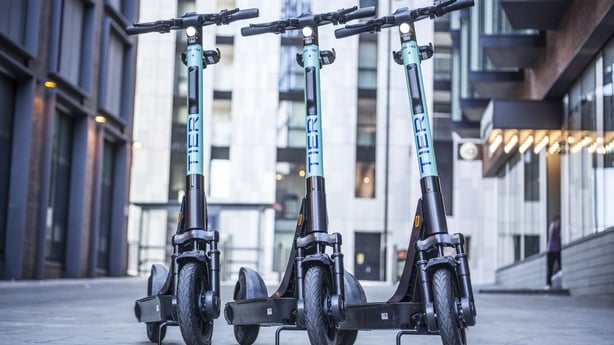 Niall Carson, General Manager of Free Now Ireland, said he believes these devices will offer travel solutions for the people of Ireland, as we start moving beyond our 5km once again.
"It will just be one part of the puzzle, but it will be an important piece because it will put us right up there with our European counterparts, offering the solution that people have long been looking for.
"Micro-mobility services are crucial to creating a modern, better connected and multi modal transport ecosystem and we want that to work with the day-to-day living."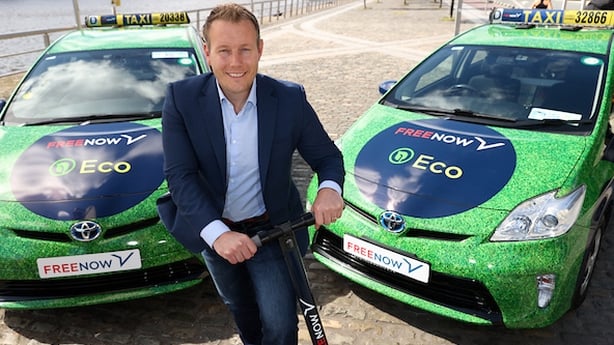 Mr Carson said he believes people are starting to choose access over ownership when it comes to transport.
"E-scooters, car sharing and ride hailing give people the option to move away from private car ownership and we have seen that in a number of cities in Germany, where car sales and the level of private car ownership are dropping."
Mr Carson said that the average privately owned car is used less than 6% of the time.
"With car sharing, ride sharing and scooters, you get much more journeys out of the vehicle than if they were privately owned, because it is part of the shared economy and I think that is what we are seeing.
"People are moving away from that private car ownership and it does in turn lead to much more usage of the smarter travel network, which also includes public transport," said Mr Carson.
Are we moving away from private car ownership?
New figures from the Central Statistics Office figures show that while the number of cars on the road increased in February, traffic volumes were still down over 48% in regional locations and 46% in Dublin compared to the same week in February last year.
While this has had a positive impact on the environment with Co2 emissions reducing, it has had a detrimental impact on the motor industry.
New car sales have been plummeting for the last five years, and the pandemic has heightened that decline even further.
While new car registrations for February were up 5.3% to 13,834 compared to the same time last year, figures from the Society for Irish Motor Industry show that registrations year to date are down 11% on the same time last year.
However, while many people are holding off on buying a new car, they are still very much depending on their private vehicles during the pandemic.
"We are still going to have a strong demand for cars, particularly used cars," said Tom Cullen, Deputy Director General of the Society for Irish Motor Industry.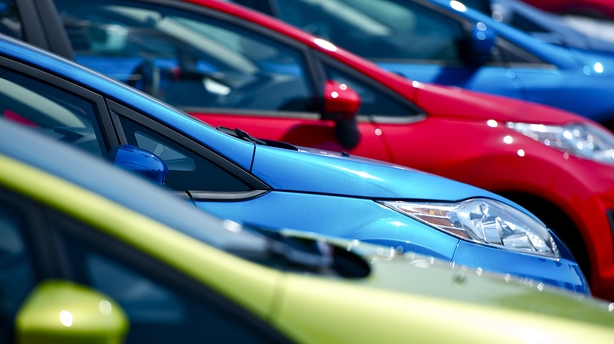 Mr Cullen said there are people who have managed to save money during the pandemic, and he expects they will upgrade their cars after lockdown.
"We saw that happen after the lockdowns last year, people are upgrading to newer cars."
However, Mr Cullen said it will take time for the new car market to recover, and that is all going to be down to the economy.
In 2016, 146,000 new vehicles were sold. Last year, that number dropped to just 85,000.
"We had hoped to sell 100,000 new vehicles this year, but that was before we started this lockdown," said Mr Cullen.
While some people have trialed out new modes of transport during the pandemic, Mr Cullen said he was confident that most people will continue to opt for private car ownership, well into the future.
"I think the way that our transport infrastructure is developed it would be very hard for most people to get rid of their car altogether.
"There will be people who will cycle to work and there will be other transport options but we don't have a evolved public transport system in our bigger urban areas and outside of those urban areas we have very little quality public transport - so the car is with us for some time," he said.
Will people return to public transport?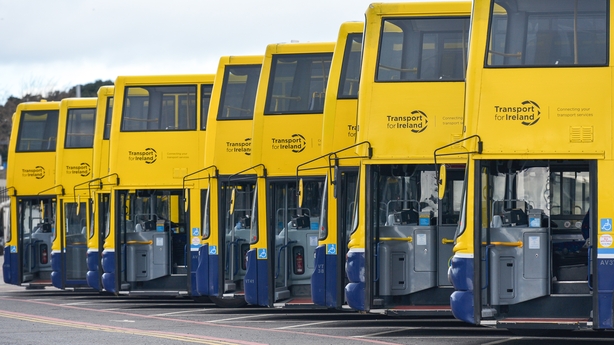 The pandemic quickly put an end to overcrowding on public transport, but that is unlikely to last forever.
The Government introduced a 25% capacity limit for all services to allow for adequate social distancing, which remains in place.
While the National Transport Authority has said it does not expect services to get back to 100% capacity until the vaccine roll-out is widespread, it is hoping to see the capacity limit increase to 50% before the summer.
Understandably, many people are reluctant to use public transport at the moment.
However, Anne Graham, CEO of the NTA, said she believes people will return to trains and buses when capacity restrictions are lifted.
"I don't think they will necessarily return in the numbers that we saw in 2019, we are expecting an overall reduction of about 10%.
"However, a 10% loss could actually be regained in another year if the economy grows the way we hope it will post pandemic," she added.
The Government has had to provide additional funding to the National Transport Authority to offset the loss in fare revenue.
Ms Graham said it received a "significant amount" of funding last year and this year in order to operate services, however she said this is not sustainable for a long period.
"We do hope that with the return of passengers to our public transport we would be less reliant on that level of Government intervention, to the extent that funding is then available for us to improve our transport services and extend our public transport services throughout the country," she said.
Are we improving our cycling and walking infrastructure?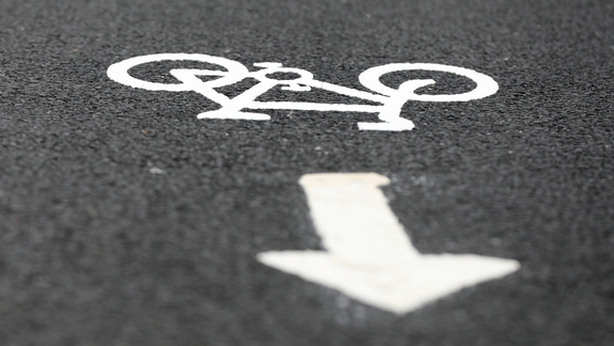 With the virus less likely to spread in open spaces, many people are walking and cycling more than ever before.
The National Transport Authority said it has been carrying out works to improve the infrastructure across the country, to cater for this changing lifestyle.
Just recently, it announced a total of €240m to support sustainable transport projects.
This year's allocations have increased by just over €130m compared to last year and will support 233 new projects in 2021.
Among the major projects scheduled for construction this year are the Clontarf to City Centre route in Dublin, the Mahon to Marina Greenway in Cork, the Castletroy Greenway in Limerick, Parkmore Improvement Works in Galway and the Bilberry to City Centre route in Waterford.