There was a significant increase in the number of Irish consumers over 65 accessing online subscription services last year, according to a new report by Deloitte Ireland.
It found that 43% of over 65s reported having access to at least one video on demand subscription based service in 2020, up from 27% in 2019.
"While this group traditionally had low engagement with such services, the pandemic restrictions seem to have gone some way to bridge that gap as consumers in this demographic have come to rely more on technology over the last 12 months," said John Kehoe, Audit Partner, Deloitte.
Devices
Those taking part in the survey were asked to indicate their preferred device for a number of activities.
For watching live TV, streaming films and TV series and watching TV programmes via catch-up services, TV was the preferred device across all age categories.
Mobile phones were the preferred device for reading the news, also across all age groups.
When it came to watching short videos, mobile phones were the preferred device across all age groups - except 55-64s, who preferred laptops, and over-65s, who preferred tablets.
For playing games, all age groups preferred to use a mobile phone except for 18-24s, who preferred to use a gaming console, and over-65s, who preferred to use a tablet.
The survey also found that the use of smartphones for watching video was significantly higher among the 18-24 age group.
36% of all participants said that they use their mobile phone to watch short videos, live posts and stories, while this rose to 63% for 18-24s.
Participants in the survey were also asked what connected devices they own or have access to.
58% of Irish consumers have a smart TV, up 9% since 2019.
34% have a games console (down by 1%); 33% have a video streaming device that connects to their television (no change since 2019); 28% have wireless speakers (up 3%); 22% have a set-top box or video recorder that is internet-connected (down 3%).
Voice-assisted speakers saw the biggest increase, up 10% year-on-year to 22%
Subscriptions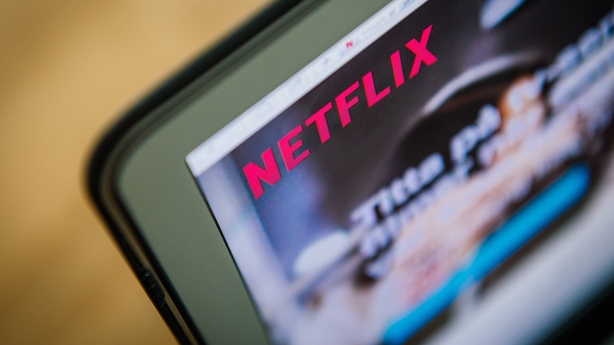 63% of all respondents had access to a video on demand (VOD) subscription service, up 4% on 2019.
In addition to the over-65s, the 25-34, 35-44 and 45-54 age categories also saw increases while the 18-24 (down 2%) and 55-64 (down 6%) age categories saw small decreases in the numbers subscribing to VOD services.
Netflix was the most popular VOD subscription at 56%, up 2% on 2019, while Prime Video saw the biggest year-on-year increase with 18% (up 9%).
These were followed in popularity by Disney+, which was launched in 2020, at 19% and Now TV at 8% (up 3%).
46% of participants had access to a music streaming service, up 4% on 2019.
Spotify was the most popular music streaming service at 33%, up 2% on 2019.
This was followed by Amazon Music at 9% (up 4%) and Apple Music at 8% (up 1%).
30% had access to a newspaper or magazine subscription, a decrease of 2% year-on-year.