If a week is a long time in politics, a fortnight is an eternity in the world of stockbroking.
The extraordinary controversy that has engulfed the country's largest broker, Davy, has developed at break-neck speed in the past two weeks.
At the start of this month, the firm enjoyed pinnacle status in the financial services community here.
It possessed an excellent brand and reputation built on trust, a stellar client list including blue chip companies like Kerry Group, Paddy Power owner Flutter Entertainment, Smurfit Kappa and Ryanair, and a prestigious status as a primary dealer in Irish Government bonds on behalf of the National Treasury Management Agency (NTMA).
It was managing the wealth of the some of the country's richest people and was supporting the work of charities, credit unions, pension funds and more.
But secretly festering all the time in the background over the past seven years were the remains of a controversial legacy deal.
And on Tuesday week ago the controversy exploded into the public domain with the Central Bank issuing a fine of €4.1m to Davy for regulatory breaches.
The case revolved around a Davy staff member who was acting on behalf of a property developer client who was seeking to sell Anglo Irish Bank bonds.
The buyer lined up by the Davy staffer was a consortium of 16 of the stockbroker's own employees, including a group of senior executives known as "the committee".
But the seller was never told who the buyer was.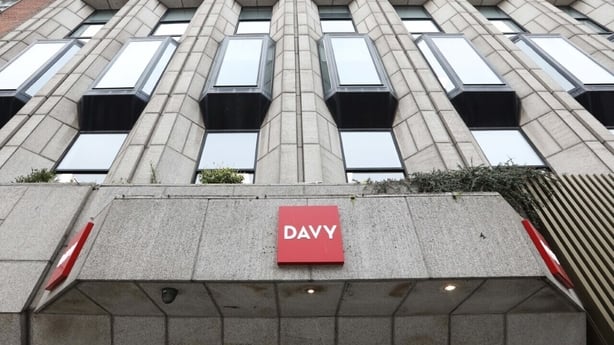 The Central Bank found Davy prioritised facilitating an opportunity for the consortium to make a personal financial gain over ensuring that it was complying with its regulatory obligations, and that it had side-stepped its own internal compliance controls.
"The transaction highlighted a weak internal control framework within Davy in relation to conflicts of interest management and personal account dealing," the bank said.
"All of this served to create an elevated risk of investor detriment."
Davy's engagement with the Central Bank's investigation was also criticised, with its "lack of candour" when first reporting the matter to the regulator treated as an aggravating factor.
The company's failure to make an immediate public apology on foot of the fine was quickly called out by politicians, including the Minister for Finance.
Then on Wednesday, Davy's chief executive Brian McKiernan had to reissue a memo to staff, where a reference to "no findings of actual conflict of interest or customer loss" was removed.
But it took three further days before on Saturday the penny finally dropped that the positions of some of those in senior roles were no longer tenable.
That led to the resignation of Mr McKiernan, along with deputy chairman Kieran McLaughlin and head of bonds, Barry Nangle.
Pressure continued to build though the weekend, with the NTMA becoming the first client to publicly break ranks on Monday, withdrawing Davy's authorisation to act as a primary dealer in Irish Government bonds.
It said it believed that the behaviour described in the Central Bank findings fell "substantially short of the standards expected from market counterparties, peers and colleagues in the bond market" and was "potentially damaging to Ireland's reputation as a sovereign issuer."
That then precipitated a decision by the firm to close its bond desk, with four people made redundant in the process.
The decision meant, Davy said, that none of the 16 members of the consortium involved in the bond transaction in 2014 were working for it any longer.
A commitment was also made in writing to the Oireachtas Finance committee by the new interim CEO, Bernard Byrne, that an independent third party would be appointed to carry out an internal review.
This did not, however, prevent Davy receiving a further reputational kicking though on Tuesday as representatives of the Central Bank addressed the same committee and outlined the resistance it had received from Davy during its investigation.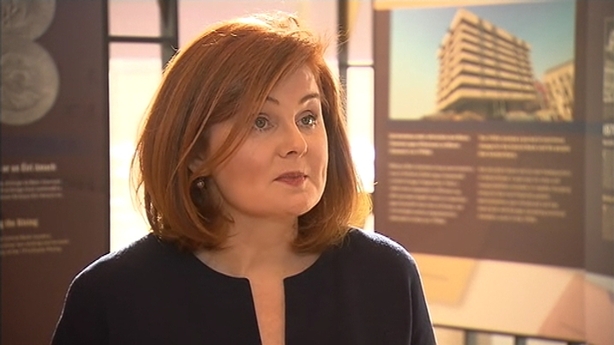 The case remains a "live supervisory matter" Director General of Financial Conduct, Derville Rowland, told TDs and Senators, although she wouldn't be drawn on the question of whether the bank intends holding individuals to account.
And while Ms Rowland said the probe did not form views that criminal reports should be made to other agencies, she added that she would be having a "proactive discussion" with gardaí and the Office of the Director of Corporate Enforcement about it.
As the crisis intensified and the criticism grew, Davy's board was also facing the quandary of how to stem the bleeding, when some of those who had been involved in the 2014 transaction remained major shareholders of the firm.
Intense discussions took place behind the scenes involving those shareholders and the board, aimed at reaching an agreement on how to proceed.
Then late on Thursday Davy confirmed speculation that it was putting itself up for sale – with insiders telling RTÉ News that the future shareholding structure was seen by the board as a "key step in restoring trust."
In other words, healing and rebuilding could not commence until the old guard were completely gone.
The Minister for Finance welcomed the decision, saying it was important to have a stable, well managed, local stockbroking community to support indigenous companies.
Interestingly and perhaps no coincidence, Rothschild and Co have been brought in by Davy to advise it – the same firm that advised the Department of Finance in 2016 and 2017 on the sale of some of the state's shares in AIB.
Another bank that the state owns shares in, Bank of Ireland, had already been named by the Irish Times as having made exploratory contact with Davy about a potential takeover.
The fit for Bank of Ireland would be good. It used to own 90% of Davy until it sold its shares to management in 2006 for €350m.
Buying it now would bolster its wealth business and increase fee income at a time when traditional lending is not yielding a decent return because of low interest rates.
Davy could also bring new customers to the bank's main business too.
For the state, which owns 14% of Bank of Ireland, it might be preferable for the business to remain in local hands.
Bank of Ireland would also be likely to keep the firm intact, assuaging a key concern of staff worried it might be broken off and sold to different buyers.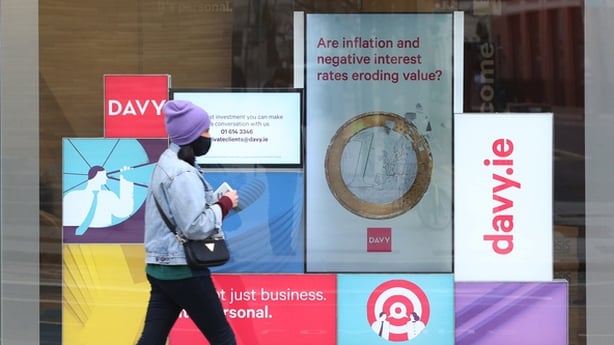 All that said, there will be plenty of other suitors, both domestic and foreign. Names like Irish Life, Brewin Dolphin, Swiss bank Julius Baer and Cantor Fitzgerald have all been suggested in recent days.
Whoever buys it will face a mammoth task though.
A great number of questions still remain unanswered around the 2014 transaction, what happened since, how it has all been handled and who knew what and when.
Many of Davy's 700 staff are angry, frustrated and demoralised by what has transpired and worried about what will happen next.
Clients will be understandably annoyed and concerned. The public rightly feels let down and an intense sense of déjà-vu.
Davy's internal independent third party review, which will include an assessment of "other relevant activity" hasn't even begun.
And any new buyer will also want to carry out their own significant due diligence on the firm which, will take many months.
Indeed it's likely a deal, if reached, would involve staggered payments in case any further surprises emerge.
So which a sale would address many of the issues like restoring a sense of calm, and beginning the process of rebuilding trust, it won't be a panacea.
Davy was reported to be worth as much as €400m before the crisis hit. That is likely to be lower now.
But even if it were to be sold for less, the idea that some of those involved in this controversy might walk away from it with tens of millions of euros in proceeds from the sale will stick in the craw of many.
Echoes of a not-too-distant past we all thought had been consigned to the history books.