Vaccines to protect against Covid-19 are in high demand globally, but taking the vaccine is not compulsory.
A person is entitled to refuse the injection for medical, religious, or personal reasons. In fact, they do not have to give a reason at all.
This could present problems for employers as the vaccine is rolled out, because employers have a duty of care to all employees and are obliged to provide a safe work place for all.
Equally, an employer cannot dismiss an employee who refuses to get vaccinated.
Terence McCrann, a partner at McCann Fitzgerald's Employment Law Group, said it is not compulsory and the government has not legislated to do that.
"The situation at the moment is all about work safety and the principals of the Work Safely Protocol that the Government has developed," he said.
The revised Protocol sets out the minimum measures required in every place of work to prevent the spread of Covid-19 and to facilitate the re-opening of workplaces following temporary closures and the ongoing safe operation of those workplaces.
"As the vaccine is being rolled out, there's a programme of encouragement by the State and by employers that employees avail of the vaccine," Mr McCrann said. "That has been the approach to date, one of encouragement but it is a voluntary system at the moment."
It is expected there will be more guidelines in relation to vaccines and the workplace, as part of the Protocol, when vaccines become more readily available.
Caroline McEnery, Managing Director of the HR Suite, said in the event that an employee declines the vaccine, employers must accept that, because refusal may be due to a disability, a medical or religious reason.
"All of which are equality grounds that if we as employers make the person feel victimised or unfairly treated, could result in an equality claim."
She said the first step for an employer is to do a risk assessment to see how important, urgent and necessary being vaccinated is, in light of the job being done by the employee, and in what work setting it is being done.
"Only then can an employer say, 'Look we've done a risk assessment and based on the risk assessment we feel it would be very important for you to get the vaccine. It's your choice to get it or not, but we'd like to inform you of the benefits of getting it and the results of our risk assessment'."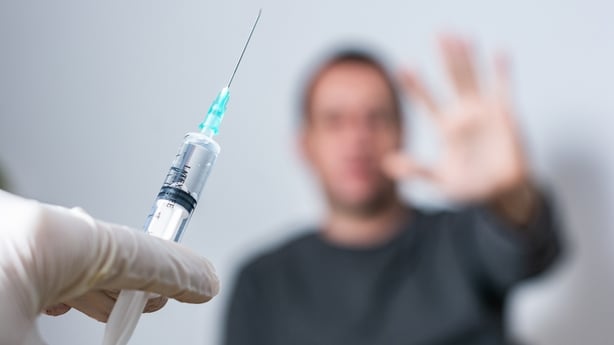 An employer may seek to redeploy individuals who decline the vaccine or may seek to have them continue to work remotely until such time as the country has reached full vaccination, at which point employees who have not been vaccinated pose less risk to their colleagues who have been vaccinated.
Another scenario that could arise is if an employee is required to travel for work. An employer will need to know if the employee has been vaccinated so that they can assess the risk of sending that person on a work trip abroad.
Ms McEnery said employers are awaiting guidance from the Data Protection Commissioner. "When we get guidance from the Data Protection Commissioner we'll know more about what we can ask, which is another advantage."
Many employers are proactively explaining the benefits of vaccination to employees. Some have hired experts to answer queries or concerns.
"All are proactive steps to encourage but not force, and that's where the fine line occurs between informing but not making the person feel bad if they have chosen not to get it," she said.
"Dismissal and termination is not an option," Ms McEnery said. "You would be fighting an uphill battle. Each case turns on its own merit. Process is very important here, so consulting and engaging with the employee, consulting and engaging with the risk assessment findings, consulting and engaging with a medical professional to show that you have taken all reasonable steps, and to show that you have tried to be as reasonable and fair as you can by trying to engage everybody to achieve the best out come for all in line with health and safety."
"The biggest piece of advice I would say to an employer is tread carefully."
It may be a moot concern. Mr McCrann said it is a question of what will evolve and the extent to which it becomes an issue, if at all. "It is not something that has developed to an acute level yet.
"It is expected that the vast majority of people will avail of it."
Separately, the current lockdown has led to protests by people opposed to the restrictions on their civil liberties, or who do not believe Covid-19 is a real or present danger.
Attending a peaceful protest cannot be used by an employer as a reason for dismissal, according to Mr McCrann.
"Generally people have a right to peacefully protest within the law, and as a general principal it wouldn't impact on their employment.
He said an issue might arise if some individuals were subject to prosecution and convicted in court. "But even in those instances, an employer would have to go through a fair process before coming to a view in terms of concluding that the action gives rise to either sanctioning the employee or dismissing the employee."