The chief executive of housebuilder Glenveagh Properties has predicted that the construction sector could reopen safely from April, if allowed.
Stephen Garvey said onerous procedures are already in place to keep people safe from contracting Covid-19 on sites.
He said that with work continuing on social housing and key infrastructure projects there are currently around 40,000 of the approximately 80,000 tradesmen in the sector working on sites.
"So the mobility rate won't increase dramatically if construction were to reopen," he said.
He added that construction has dealt with Covid-19 reasonably well to date, with minimum outbreaks across the industry.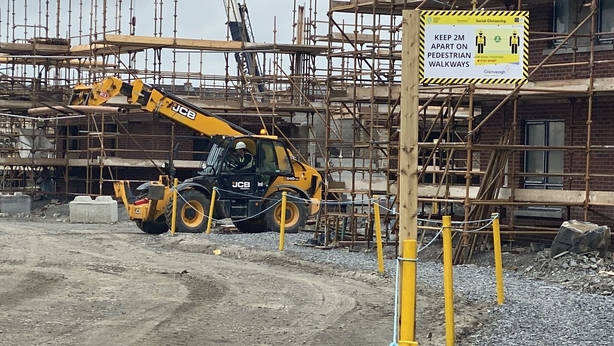 The Glenveagh boss predicted that if builders are allowed back on sites at the start of April, the company would be in a position to deliver on its target of completing 1,150 homes this year.
"If we are allowed out by April 5, we'll have only lost two months in total of the year on our private homes," Mr Garvey said. 
He said it was more difficult to predict the outcome for 2022, but he added that he remains confident that the 1,400 unit completion target for next year could be achieved if restrictions are lifted. 
Glenveagh had recalibrated its business last year to put a lot of emphasis on delivering infrastructure through the back end the year which had allowed it maintain its guidance for completions this year, he claimed. 
As a result, he said, it will commence work on six new sites if allowed to reopen in April and they will deliver into 2022.
Glenveagh also said that just eight weeks into the year, it has already sold, signed or reserved 950 new homes for delivery this year.
This is twice the number (475) that were spoken for at the same time last year.
It said it expects to complete a total of 1,150 units this year despite the current restrictions on construction due to Covid-19.
For the year to the end of December, Glenveagh said it sold a total of 700 units, down 17% on the 844 units sold in 2019. 
"Having deliberately directed construction resource to units which were signed or reserved at the time our sites resumed construction in May, 700 unit completions represented a robust outcome for the period - a 17% decline on prior year despite the significant disruption caused earlier in the pandemic," the company stated.
Glenveagh said its total revenue for the year fell by 19% to €232m from €285m while its underlying profit before tax slumped by 83% to €4.5m from €26.7m in 2019.
"In what is a challenging operating environment where the group has yet to exit a second period of restrictions on housing delivery (with only social housing units progressing), our sector leading delivery capability has enabled the sale of 700 units in 2020 and allowed the Group to target 1,1505 units for 2021," it said.
It said that demand for housing from its customers (private, institutional, and state agencies) continues to be strong and market fundamentals are in the group's favour, more so now than in prior periods.
Glenveagh said the average selling price on its core units was €311,000 - down from €321,000 in 2019 - which it said reflected its focus on suburban starter-home schemes. 
Mr Garvey said the strong level of sales and reservations reflected continued strong demand for new homes.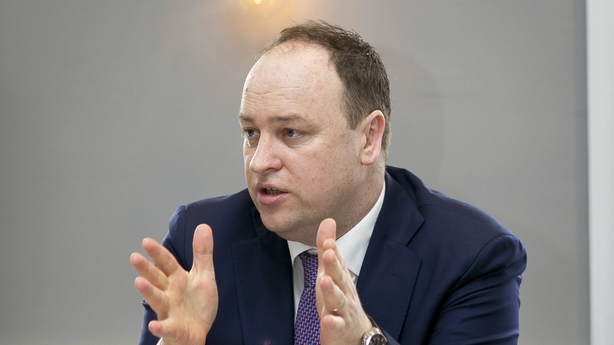 "The continuing demand for new homes is very striking. We're seeing increased forward sales, strong growth in  customer leads and a 30+% increase in average weekly private reservations per site compared to a year ago," the CEO said. 
"Despite Covid and in some cases because of Covid, there is huge demand for new homes, and we want to do what we can to help meet it," he added.
The company said that prospective buyers have increased levels of deposits from savings and are also benefitting from the expansion of the help-to-buy scheme from €20,000 to €30,000. 
"The combination of these two effects is both widening access to housing at lower price points and shifting purchasing habits towards homes with an additional bedroom for those with improved affordability," it added.
Commenting on today's results, Davy Stockbrokers said the reiteration of guidance from Glenveagh is an "incredible performance" in light of an extended lockdown in construction in Ireland. 
Davy said the company's guidance is driven by good demand in the market and strong execution from the company. 
"Glenveagh will now deliver 36% more units in 2021 than in 2019 compared to the industry, which will be ex-growth. The company continues to execute well above expectations," it added. 
Shares in the company moved higher in Dublin trade today.