One thing we appear to have been very good at in 2020 was saving money.
Deposits soared, according to the Central Bank, to a record €123 billion.
However, in some senses we 'cheated' because there was a distinct lack of spending opportunity during the year with the closure of shops and services for long periods in an attempt to slow the spread of Covid-19.
If we want to continue the money saving habit post-pandemic - or indeed for those who weren't in a position to save money because they may have lost their main source of income this year - we've been looking at a few ways to cut back on what you spend on every day products and services.
Shop around
It's the golden rule. Whether it's for utilities, broadband, insurance or mortgages, the key is to do some ground work before you decide on a new provider or whether to stick with an existing provider.
A recent Central Bank report pointed to a practice known as 'dual pricing' in the car and home insurance markets, whereby a provider essentially penalises a customer for their loyalty by charging them a higher price for the same product than a new customer.
Legislation is being drafted to ban the practice, but the number one rule still pertains; scour the market and you could save hundreds .
Or you can get someone to do the work for you. For a relatively small price compared to the potential saving, a broker will provide access to a wider range of insurers and find the best price for you.
"Never simply accept your renewal quote," Deirdre McCarthy of the CFM Group - which includes insuremycar.ie and insuremyhouse.ie among its broking brands - advises.
"There are numerous providers, all competing for business, so it's absolutely financially worthwhile to assess all options before committing to another contract."
Ms McCarthy said customers of CFM's services would typically switch across insurers every two to three years - a practice that's common among brokers, she said.
Home insurance
It's estimated that there are around 15 providers of home insurance in the market now.
Limiting the search to two or three will limit the savings that can be unlocked, which can be significant, with price differentials coming in between €100 and €700.
And there are ways to further reduce the premium by, for example, taking on a slightly higher excess, checking and considering whether expensive policy 'add-ons' are necessary and getting an alarm.
It's estimated an alarm system can reduce premiums by up to 25% and they've become less expensive to install and monitor.
However, make sure to switch it on.
"If you don't use your alarm, or are prone to forget to turn it on, and are subsequently burgled, there is a strong probability that your claim will be turned down," Paul Kavanagh, Managing Director of McCarthy Insurance Group, mig.ie, explains.
"Your insurer can argue that you have failed to take reasonable steps to protect your property."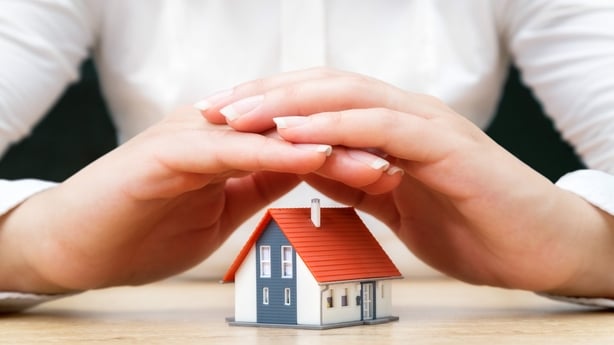 Utilities and broadband
Again, this is an area where service providers do not reward you for your loyalty.
In fact, the opposite is the case.
As a rule of thumb, if you're not switching your provider every 12 months, you're likely missing out on savings which Daragh Cassidy, head of Communications with the price comparison website, bonkers.ie, says could be as high as €450 in a year.
"Most energy suppliers offer special year-long discounted energy rates to new customers, that then revert to standard rates once the contract has finished," he explains.
"There are now 13 energy suppliers to choose from so there has never been more choice and more competition among suppliers for new customers."
A similar approach applies to broadband and television providers. Be aware that providers in this market generally sign customers up for a 12 month contract but the special offers may not apply for the full contract period.
It's generally best to switch at the end of the contract.
"If you're still in contract, you may have to pay a penalty fee for breaking your contract and this will vary from provider to provider," Daragh Cassidy said.
"However, most providers will make you pay the outstanding balance, which is what you would have paid had you finished your contract normally. So it's best to just wait until your contract runs out," he advises.
Mortgages and loans
If you decide on just one area to make potential savings in 2021, look at your mortgage provider.
The savings that can be made over the lifetime of a mortgage can be phenomenal.
In Ireland, we still have among the highest mortgage interest rates in Europe, but rates have come down in recent years owing to increased competition among providers and this year, for the first time since the early 2000s, a new international lender came into the market.
Avant Money - part of the Spanish banking group, Bankinter - started offering mortgages with a fixed rate as low as 1.95% (available on the basis of a loan to value of less than 60%) and variable rates from 2.5%.
Based on a mortgage holder with a loan of €250,000, equating to 80% of the value of the property, and currently paying a variable rate of 4.5%, bonkers.ie calculates that they could make a potential monthly saving of €305.43 by switching to a 2.2% fixed rate over five years with Avant.
That amounts to a saving over the five year term of the fixed rate of €18,325.
If in need of short term financing in 2021, the message again is to do the homework in advance.
"Short term credit sources are notoriously expensive and often should be avoided," Kevin Johnson, CEO of the Credit Union Development Association (CUDA) said.
"Using credit cards can be a fast way of getting into a cycle of debt that can be very difficult to break free from."
The important numbers to look out for when getting a loan is what it will cost over its lifetime and what the APR (annual percentage rate) is.
Based solely on monthly repayments, a loan over five years will look more attractive that the same loan over three years.
However, the cost of credit over the longer term will be greater so you'll end up paying more. So, make sure to get the breakdown of exactly how much you will pay on top of the loan amount.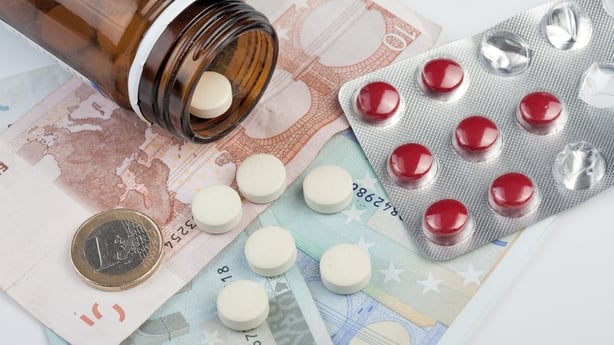 Health insurance
Peak renewal period is approaching.
It's estimated that over 1 million health insurance policy holders will renew their policies in the coming three months, with the vast majority in January.
"Despite the fact that all members received some level of rebate earlier in the year, all rates are increasing across the board," Dermot Goode of totalhealthcover.ie explained.
"This is because increases that were announced last January (Irish Life Health 4.4% average), March (VHI average 2%), April (Laya average 1%), October (Irish Life Health average 2.5%), and Laya, with their latest increase of 2.9% average from January 1st 2021, will now impact those people who are renewing in the coming weeks," he said.
The rule of thumb here is, according to Dermot Goode, if you've been on the same policy for more than 3 years, you're likely overpaying.
Research by totalhealthcover.ie found that around 2 in every 3 health insurance members are potentially on the wrong plan and are most likely overpaying for their level of cover.
The Health Insurance Authority has a price comparison generator at hia.ie and don't be afraid to ring your existing insurer and ask them if a better plan is available to you with the same level of cover and for a lower price.
If you're approaching your mid-30s and have yet to take out a health insurance policy, it may be a good time to consider doing so.
A penalty of 2% for each year over the age of 34 applies to a new entrant to the market.
Next week
In part 2 of this review of personal finances next week, we'll take a look at how to make savings on day-to-day banking, reclaiming tax and potential options for spending excess savings on projects that will yield returns in the longer term.