By any measure, 2020 has been a desperate year for so many people and for so many reasons – particularly those who have been sick or lost loved ones from Covid-19.
For those in employment, it has brought many new challenges.
For some it has meant getting to grips with the technological and managerial conundrums, as well as the loneliness of remote working.
In the case of others, it has meant completely adapting how they carry out their job in the workplace in order to stay safe.
For those in essential services and many other sectors, it has meant a massive increase in workload.
And sadly for hundreds of thousands more, it has meant having no work, as their jobs fell victim to closure or a massive drop in business.
The hospitality sector fits into that last category. For the owners and staff in that industry, 2020 has been truly shocking.
Pubs and restaurants were among the first to close their doors in March and since then have endured an unbearable rollercoaster of opening and shutting.
For wet pub owners, the reopening was extremely short-lived, lasting just a few weeks in the autumn, before they were forced to close again. Wet pubs in Dublin did not get to reopen at all.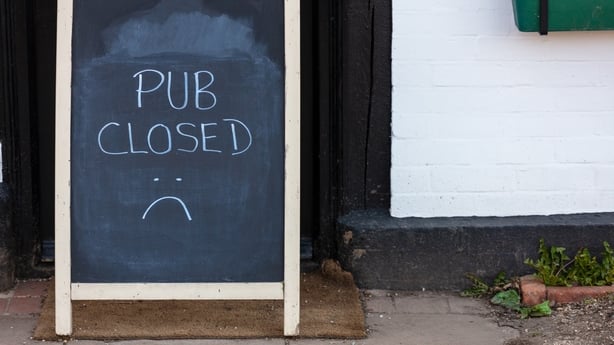 Now, just two weeks after they last reopened, gastropubs, restaurants and hotels face the prospect of potentially having to close again straight after Christmas.
It is a massive body blow for a sector that was just picking itself back up off the floor, again.
At the start of the month, the theory was if they opened for a period over Christmas and New Year, when many traditionally make a third of their annual turnover, it would give them a boost that might just help them survive into, and through, 2021.
It was a gamble though. Many suspected that cases of Covid-19 would rise dramatically as the country opened-up and people started to mix again and celebrate Christmas with family and friends.
The fear was if that happened, then firms in the hospitality sector could quickly find themselves shut down again.
As a result, not everyone reopened.
Some decided it wasn't worth the risk, such were the financial as well as the psychological costs of ramping a business back up again, only to potentially have it shut down within weeks.
And now it seems likely that this is exactly what is going to happen.
Some time after Christmas Day, it seems inevitable now such is the public health advice, it appears that the Government will once again be forced to shut gastropubs, restaurants and perhaps hotels.
However, the decision won't be taken until next Tuesday and the uncertainty has created a massive difficulty for the sector.
Such was the pent-up demand when they opened a few weeks ago that most have taken bookings for the period right into the New Year.
They will now potentially have to be cancelled.
Stock, too, has been ordered and in many cases delivered.
Someone will ultimately have to carry that cost and it could be sizeable, given the expected level of business.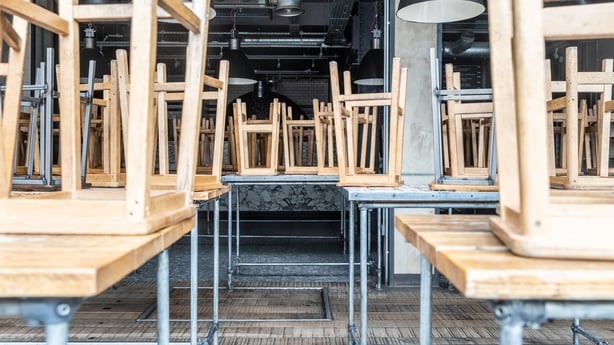 For staff, many will once again be temporarily laid off, ending up back on the Pandemic Unemployment Payment.
The knock-on effect of this is that many are now leaving the sector, looking for jobs in another industry that is more Covid-resilient.
That skills drain could create a significant problem for the hospitality sector when things finally get back to "normal".
For many hospitality business owners, the financial strain is becoming unbearable.
They will have run through any saved cash and will have to try to keep going on Government supports and other lines of liquidity they can access into the New Year.
Quite what that New Year will bring for them though is unclear.
Are they facing the prospect this time of remaining closed until the vaccine is rolled out to a high level, probably in the summer?
Even if they were to be allowed, it is certain that many would have little appetite to reopen again in late January or early February knowing they could be shut down again in a few weeks' time.
And so 2021, or at very least the first half of it, is not looking like it will be a Happy New Year for the hospitality industry.
Indeed, one wonders at the end of this torrid period, what shape the sector will be in at all.