In normal times, this weekend would always have been a busy one for retailers, pubs, restaurants and other businesses across the country.
With just over three weeks to Christmas, the twin marketing driven phenomena of Black Friday and Cyber Monday taking place as well as work and personal parties getting underway, the last weekend of November generally marks the start of the festive shopping and celebration season.
But this year, like everything in 2020, it is very different.
Because instead of focusing solely on handling the uptick in sales and bookings that the period ordinarily entails, non-essential retailers, gastro-pubs, restaurants, hotels, hairdressers and more will today and tomorrow be dealing with the added complication of reopening premises again after a six-week or more shut down.
Confirmation from Government that they can reopen their doors over the coming week has come as a relief to many.
With some firms making as much as 50% of their revenue for the year over the Christmas and New Year period, it is vital that they are allowed to resume physical trading.
Retailers have been reporting very strong online sales in recent days, but still not near enough in most cases to make up for losses incurred during the closure of their physical shops.
The very fact though that most have been trading on in some capacity behind closed doors means they will be pretty much ready to open their doors though.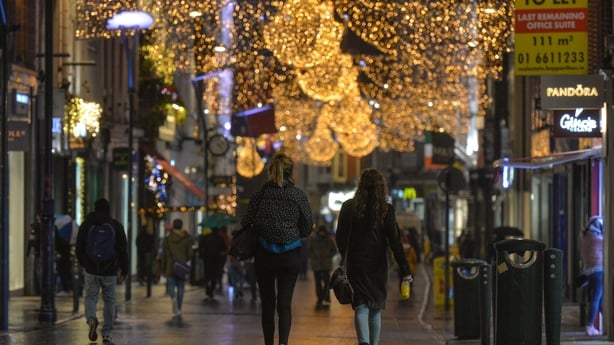 The lights are up. The windows are dressed. The shelves and storerooms are stocked. Staff are on standby to resume working.
But nonetheless, they will face a stressful and challenging period over the coming weeks as they scramble to salvage what's left of the Christmas market, while at the same time keeping employees and customers safe.
Managing crowds will probably be the biggest difficulty.
Although many people began their Christmas shopping early this year, the sector is anticipating that there will be major pent up demand when trading resumes on Tuesday.
Quite how queuing will work outside shops in cold, perhaps wet and already congested streets, still has to be figured out.
The lights are up. The windows are dressed. The shelves and storerooms are stocked. Staff are on standby to resume working.
To what extent opening hours will be extended by some outlets and chains, in some cases to 24 hours, remains to be seen.
Getting people into and out of cities and towns in large numbers on public transport where capacity is limited will be another problem to be overcome.
While in stores, retailers will have to be every bit as scrupulous as they were over the summer to ensure cleanliness and hygiene are maintained.
At least though, they can get back at it again.
The hospitality industry on the other hand faces a less positive and in some cases a bleak outlook.
In truth, the Government's decision this week was always going to come down to resolving a dilemma about whether restaurants and pubs should be allowed to reopen or not.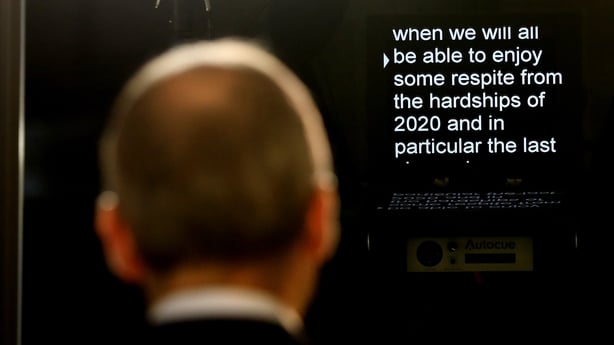 Restaurants and gastro pubs will be able to serve again from 4 December.
That's later than they would have hoped for and some have already made the decision not to bother reopening for eat-in dining, worried that after incurring reopening costs they may only end up trading for a few weeks before being shut down again if Covid-19 cases rise.
But nonetheless, most others will take the opportunity being offered to them to try and make some money through December that might end up being the difference between making it through the remainder of the winter or not.
The new requirement though for the food to be prepared by a chef and in a kitchen on the premises itself will prove more difficult if not impossible for some.
But for the wet pubs that can't or don't serve food, there was very little Christmas cheer on offer in last night's announcement.
These vintners have many understandable reasons to feel both frustrated, disappointed and angry.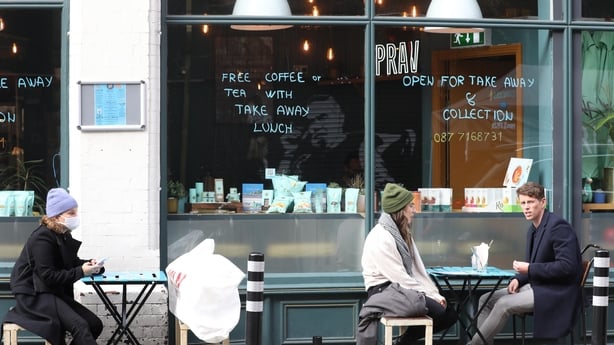 The pub sector has been among the worst hit by the Covid-19 pandemic since March.
At least gastro pubs did get a chance to reopen again for a period over the summer.
Some may also not take the news lying down. Sources in the sector indicated a campaign of civil disobedience by individual publicans cannot be ruled out.
But wet pubs outside Dublin only got a few weeks in September to resume trading before they were shut again.
It has therefore been a miserable time for them all, and for their regular customers, particularly in rural areas where there may not be the option of an open gastro pub nearby.
For many publicans, despite all the extraordinary and unprecedented supports already put and being put in place by the Government to help them, it may prove the final blow for their business.
Some may also not take the news lying down. Sources in the sector indicated a campaign of civil disobedience by individual publicans cannot be ruled out.
It is a sad and desperate situation for them all.
Indeed, 12 months ago, who could have thought we would be where we are today; facing into a Christmas where the act of meeting family or friends for a simple pint or a bite to eat would prove so controversial?
Where rambling around streets and shops, under twinkling Christmas lights, to the familiar tune of favourite festive songs, would be considered a potential risk.
And where for many businesses, even if they do manage to pull up their shutters in the next week or so, it may prove their last Christmas in existence.
Let's hope though that something can be salvaged, and that after a reasonably successful December, retailers, publicans, restaurateurs, hoteliers and many other firms can look to a brighter New Year.
A 2021 where we don't find ourselves back in a third unforgiving tortuous lockdown that strangles the lifeblood of our businesses and our economy.