Just last week the National Public Health Emergency Team (NPHET) warned that large office Christmas parties are not safe and should not go ahead this year due to the pandemic.
While some employers will see this as an opportunity to cancel the big event, most businesses will be looking for new ways to safely mark the end of a tough year.
With the dancefloor out of bounds, the 2020 office Christmas party will most likely take place online.
But before you rule out attending a virtual event, we've been finding out how those working in the events and hospitality industries have been working around the clock to offer safe and entertaining alternatives over the coming weeks.
Christmas party in a box
The Laughter Lounge comedy club has been hosting Christmas parties at its Dublin venue for the past 23 years.
While the pandemic forced the premises to shut for live shows back in March, the team is determined to offer a virtual alternative this December, as Founder Peter O'Mahony explained.
"Since 1997 we have been having between three and four thousand people into the venue during the month of December for Christmas parties, so it has always been a big part of our year and something we didn't want to miss out on."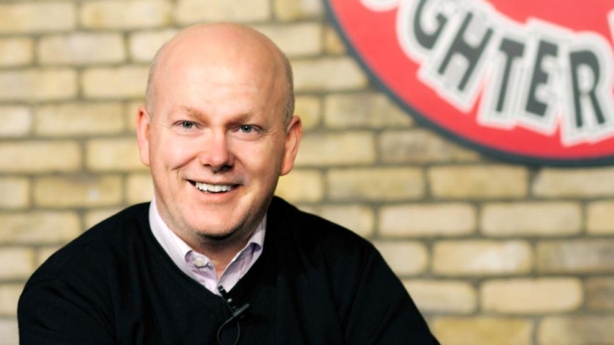 After realising that their traditional party would not go ahead this year, Mr O'Mahony and his team decided they would produce an interactive comedy event and create a "Christmas party in a box".
"Your company buy the box and send it to you and all your work colleagues.
"Everybody pops open the box at the same time and you all watch the show together."
We need your consent to load this rte-player contentWe use rte-player to manage extra content that can set cookies on your device and collect data about your activity. Please review their details and accept them to load the content.Manage Preferences
Mr O'Mahony explained that each box contains six "secret" elements that interact with the show.
"For example, within the box there is a bingo card, but we play bingo a little differently.
"Each comedian will have one of our bingo numbers with them when they enter the stage and if you get all nine numbers you will win an iPhone 12."
He said the idea is to encourage colleagues to engage and interact throughout the show.
"Ideally you are all on some form of Zoom, or Skype so you can see each other while the show is actually running," he said.
The Christmas party box is also full of Irish-made treats.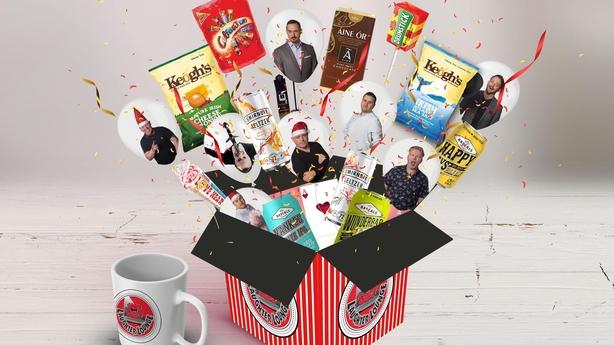 "There is a great craft beer market in Ireland, so we approached a couple of craft brewing companies. Rascals Brewing in Dublin were the first to really embrace the idea and they have provided surprise cans for the box.
"We also approached Keogh's Crisps and Aine's Chocolates, who are providing snacks for the box," said Mr O'Mahony.
As well as supporting Irish companies, they are also providing employment to people in the audio-visual sector and 15 Comedians.
"12 of them haven't done a full live event since March," said Mr O'Mahony.
"The host for the show is Danny O Brien, a great Comedian and we have a guest appearance online from Paul Sinha who is one of the Chasers on the television programme, the Chase."
While it has been a difficult few months for the business, Mr O'Mahony said they are looking forward to hosting a new kind of experience for companies this Christmas.
"The Christmas party at the end of the year is a great opportunity for employees to let off a bit of steam.
"I think it would be a big mistake for companies to abandon the Christmas party due to Covid-19," he said.
Live virtual Christmas party
While karaoke nights and sing-alongs are out of the question this year, Creative Events will be streaming traditional Christmas party experiences into homes all around the world.
The Irish events company has been in operation for the past 25 years, but has switched solely to virtual events since the pandemic hit, as CEO Mark French explained.
"From early February, bookings were slowing right down and then when March came we had to pivot quickly to become a fully virtual events company," he said.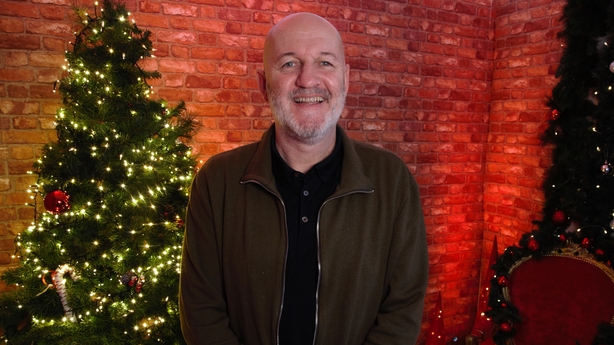 The firm set up three studios at their office on Dublin's Capel Street, from where they are broadcasting the parties.
They broadcast live streams across a number of platforms, including Zoom, as Mr French explains.
"At a typical party we would have lots of interaction and our MC would be running the whole proceedings.
"We would have a live musician and a live game show and we often do cocktail master-classes on the live stream.
"We also customise a lot of the different elements for the company, so if they want to have a fun awards, or fun interactive internal competitions that is no problem," he said.
Mr French said most of the companies booking the virtual events have staff located all around the county - and the world.
"A lot of the events we stream are for multinational companies. The people tuning into our events are from a range of continents, never mind countries."
Typically, events companies have supply and demand problems in the month of December, with most businesses wanting to host their parties on the Thursday or Friday night of the week before Christmas.
This year, Mr French said companies are much more flexible.
"Lots of companies are booking their Christmas parties during the day, which means they will get full engagement which is great for us.
"As well as the traditional evening party experience, we are offering a range of fun, Christmas theme events during the day," he said.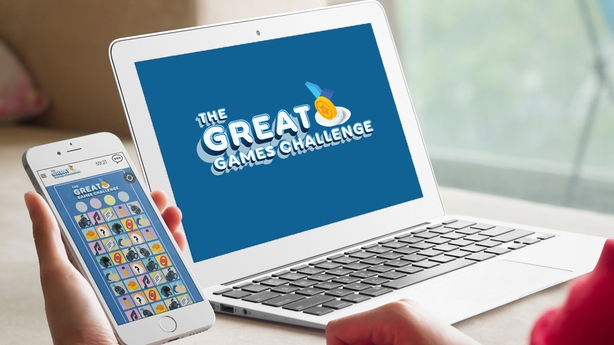 Customers can choose from over eight different virtual games, with the 'Great Escape' game proving most popular, as Mr French explained.
"Teams have to work together to break into a casino and escape the city with the loot. So they have to solve puzzles in order to get the information to escape the city," he said.
While the team will be looking forward to organising in-person events when it is safe to do so, they believe virtual hybrid events are going from strength to strength.
"It allows us to trade internationally and there is a whole range of different markets opening up.
"We are definitely here to stay in terms of offering virtual events," he said.
Christmas dinner events
Those working in the hospitality industry will be hoping Level 5 restrictions will be eased in the month of December, and that small in-person gatherings will be allowed to go ahead.
Angela Ruttledge is the owner of Monck's Green restaurant in Phibsborough and Olive's Room tearoom in Clontarf, both in Dublin.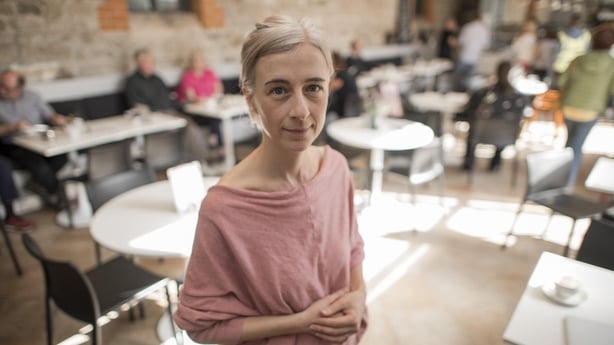 Ms Ruttledge said they are currently taking reservations for next month, and hope to be able to welcome customers for small Christmas events.
"We are taking bookings and we will be calling our customers to let them know that.
"If restrictions mean they can't go ahead, then they just won't go ahead, but people are so desperate for some little bit of normality.
"I don't think people are going to go wild, but they just need to have some sort of an outlet and I think that there is that recognition that being in a restaurant for 90 minutes is not the same as having a house party," she said.
If restaurants do get the chance to re-open in time for some of the Christmas trade, Ms Ruttledge said she is well equipped to safely look after customers.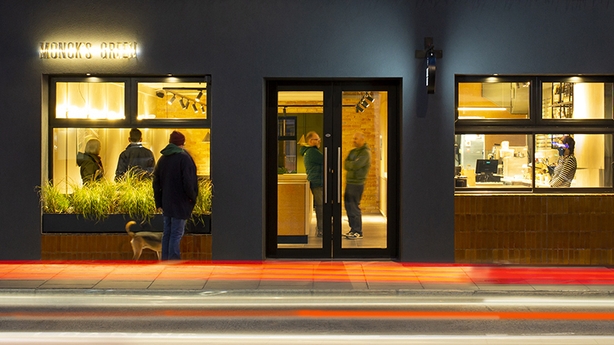 "We are so used to following all the standards for health and safety, and food hygiene, so the new measures are just another layer on top.
"We have all completed infection control and prevention courses, and we have a sanitisation schedule, so it has become part of our safety management system to regularly sanitise.
"We're fanatical about fresh air and the quality of the air, so we have the doors and windows open at the moment, but even if we open at night-time and have to close the door, we still have air sterilisation units.
For those working in the hospitality sector, Christmas trade accounts for a huge portion of their annual revenue.
Ms Ruttledge is encouraging people to rethink how they celebrate with work colleagues this year.
"If restrictions are eased, I think we could see companies bringing out their immediate team for a celebration."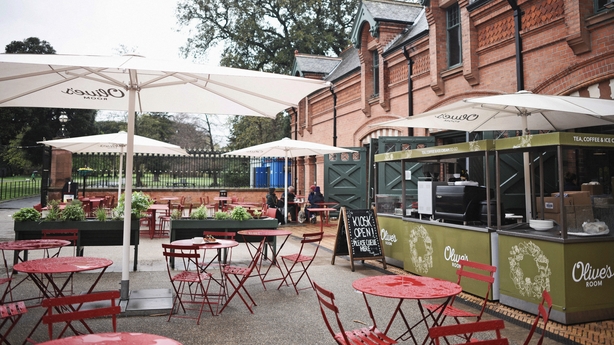 Despite the challenges facing the sector, Ms Ruttledge said she is hopeful that restaurants will be allowed to reopen in December.
"Hospitality businesses understand that we are in this for the long haul and that it will probably be the end of next year before things really improve, but I am hopeful we will open for a while ahead of Christmas," she said.
Gifting and the Christmas bonus
While many will be glad to see the back of 2020, Maeve McElwee, Director of Employer Relations at Ibec said she believes it would be a mistake for companies to skip the Christmas celebration altogether.
"Lots of employees have struggled this year and embraced lots of change, and it is important for employers to acknowledge that in some way.
If an in-person or virtual event isn't an option at the moment, Ms McElwee said companies could look at sending employees a small gift.
"Some businesses are looking at vouchers for small local businesses, or donating money to charity.
"Hampers are another nice option to recognise the hard work of staff over the last year."
For businesses that are really struggling, Ms McElwee said employers should not underestimate the power of a sincere, "thank you".
"Recognising the contribution of a team member throughout the year is hugely valued, especially at a time when employees are aware of the challenges facing businesses."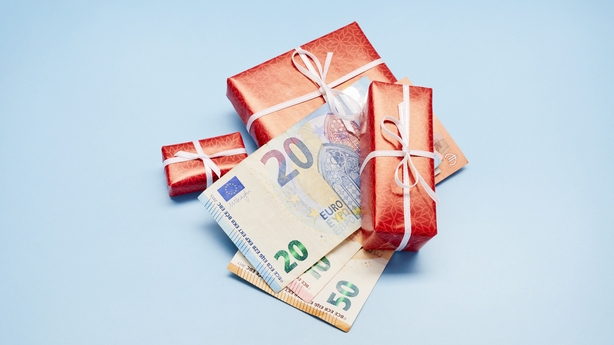 On the topic of Christmas bonuses, Ms McElwee said these usually relate to organisational performance.
"It will be a mixed bag in relation to how organisations are going to deal with this issue.
"In some businesses where performance has been very strong, bonuses will remain in place because their performance targets have been achieved.
"Typically, there are very strong underpinnings for any bonus arrangements that get paid, so normally the criteria that is going to apply will be relied upon and employers will already be engaging with their staff on this topic," she said.