Paintclub pivoted online to survive and found a wider audience that is now seeing the business thrive.
It is a creative, social event-based business where participants who might never have touched a paint brush in their lives, spend an evening with friends and leave with their very own masterpiece.
Paintclub was set up by artist and entrepreneur Aisling Burke in Galway in 2015.
At the beginning of 2020, the business employed 16 artists who hosted Paintclub events in bars, restaurants and hotels across the country, and it had plans to expand.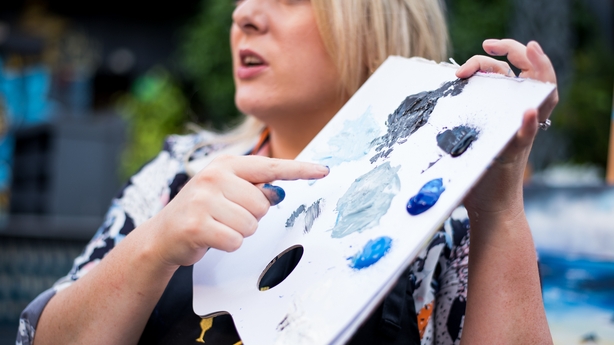 Its website allowed customers buy tickets to events, but when the pandemic hit in March and venues closed, the web became a vital tool for survival.
"We made a decision as a company to pull our events on March 12. The following day, we announced that we were going online, and on March 18, we had our very first online virtual Paintclub," Aisling said.
She decided to use Facebook Live to host live tutorials. "It's our artists live in their studios or kitchens," she said. "We were under lockdown too."
"We send a list of materials that you will need in advance so you know that you have everything, and we began selling starter packs as well. That way you could get a little of the Paintclub experience at home safely - that was the idea."
Some people advised Aisling to press pause on the business for a few weeks, others told her to put tutorials online for free. She didn't take this advice.
"I have been in the art industry my whole life. I have a degree in Fine Art from Limerick School of Art and Design. I have been teaching for 14 years in the Adult Education sector, and the one thing that I find all of the time in the art and creative industries is this tendency whereby people don't value your work and expect you to do stuff for free or for exposure and to put it on YouTube.
"From the beginning, I refused to give what are our talents and our services for free," she said.
Aisling was mindful of the price and charged participants €10 for a live interactive class, with aftercare and access to artists.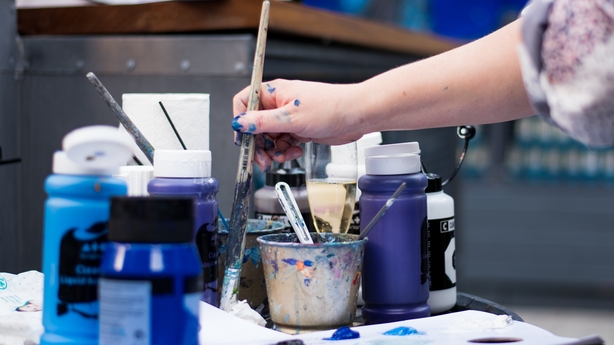 The move online has proven successful. Aisling and her team of artists celebrated their 100th Paintclub live event this week. This doesn't include the virtual corporate events hosted by the artists.
"We have taught thousands of people at this stage across Ireland, Europe and the world to paint," she said.
"Because it is online, we are getting a lot of ex-pats, and friends are telling their friends and people are joining in together even though they may be in different countries, and they are having a shared experience."
Demand for starter packs in the first lockdown grew so big that Paintclub partnered with an art supply company in Galway, Cregal Art, which has been a boost to that business.
Post-pandemic, there will continue to be online events. "Yes. 100%. We have proven that it works," Aisling said.
"We love it. This is what we do. Even if we didn't have an audience we'd still be painting but it's so much more fun with people."