As businesses around the world continue to struggle with financial losses amid the pandemic, the video games sector has recorded record growth.
While forced to limit social interactions, many have turned to gaming to pass the time - but is the Irish games industry benefiting from this global boom?
Economist Barry Reid has carried out research on behalf of IMIRT, the Irish game developers organisation.
"The global games industry is now colossal, it is double the size of TV, Film and music combined. In terms of economic value, it is €120 billion per annum," he said.
According to Mr Reid, the Irish games industry is playing catch-up.
We need your consent to load this rte-player contentWe use rte-player to manage extra content that can set cookies on your device and collect data about your activity. Please review their details and accept them to load the content.Manage Preferences
"The UK is the largest games producer in Europe with a 35% share, Ireland has less than 1% share. The UK employs 50,000 people, we only employ less than 2,000 people - so we have a lot of ground to make up," he said.
In Ireland, funding for the sector is currently private, which Mr Reid said makes it difficult to compete with other countries that have both subsidies and tax credits.
"Government support for the sector here in Ireland has been extremely limited. I think that has been a pretty big oversight given the rapidly growing industry globally," he said.
However, it is far from game-over for Ireland.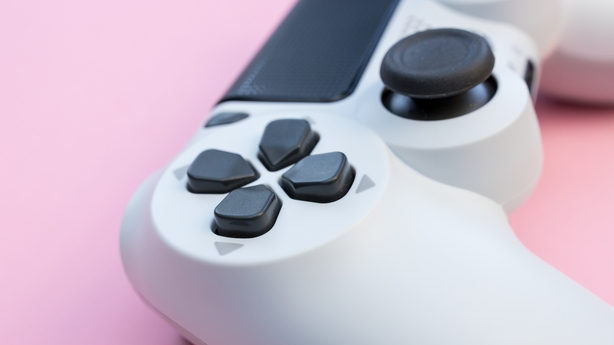 On Budget Day, Finance Minister Paschal Donohoe announced some positive news for the sector.
"I am announcing my intention to commence work on the development of a tax credit for the digital gaming sector, with a view to supporting qualifying activity from January 2022 onwards," he said.
Minister Donohoe acknowledged that the sector has seen "exponential global growth" in the past decade.
"There are potential synergies with our established film and animation sectors to support quality employment in creative and digital arts in Ireland," he continued.
The Government has yet to confirm what form the Irish games tax credit will take.
David Sweeney, a global Coordinator for the video game industry and former CEO of Games Ireland, outlined the different incentives in operation.
"If you look at the type of tax incentives that exist for games around the world, it is all about some sort of tax allowance.
"This tax allowance is calculated on the basis of the expenditure you incur when producing a game. In France, 30% of the expenditure in production can be claimed back against tax for example.
"The idea is that you spend money on producing a game, you provide employment, you grow the industry in Ireland and that provides more revenue to the exchequer in the long term," he explained.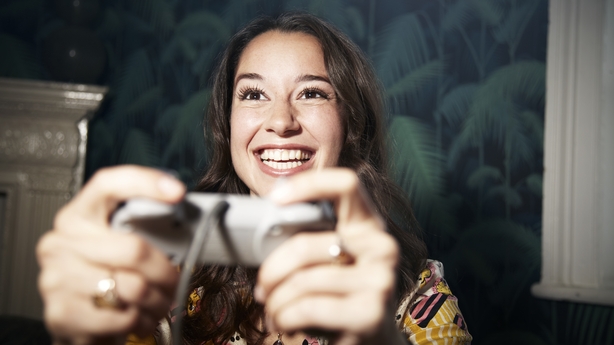 When it comes to introducing tax credits for the games sector, the Canadians led the way, as Mr Sweeney explained.
"In 1996 the games tax credit was introduced in Quebec, followed by Ontario in 1998.
"In Canada there was a doubling of game production and a doubling of the number of people employed within the sector in a five-year period.
According to Mr Sweeney, that growth has continued.
"The companies that were attracted to Canada are still there, they are still producing games and now there is a very vibrant games industry there," he said.
Mr Sweeney set up Games Ireland in 2011 to try to grow the size of the industry in Ireland.
While he welcomes the announcement of the new tax credit, he would have liked it to be introduced sooner.
"I don't think that the Irish games industry has grown anywhere near the rate it would have grown had the incentive been introduced in 2015 or 2016, which is what we were hoping for.
"So I think Ireland needs this incentive, because there is a lot of competition out there at the moment," he said.
In Ireland, the TV and film industry has had a tax credit in place since 1997 and it has been hugely successful in growing the sector, as Economist Barry Reid explained.
"Section 481 - the existing TV and film tax credit in Ireland is 32% and in some cases 37%. That might sound like quite an expensive Government support, but in actuality there is a return of three to one to the exchequer, which means that for every one euro that the Government spend on the tax credit, they earn around three euro back from PAYE, VAT and corporation taxes - so that is a very good return on investment," he said.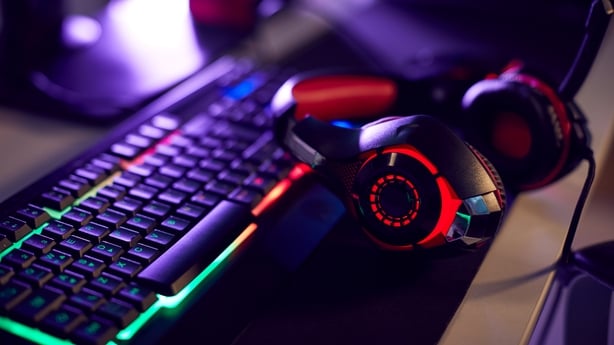 If we look at the Irish gaming sector at the moment, the IDA is quick to point out that Ireland has already been successful in attracting some of the biggest global brands in the games industry.
Shane Nolan, Head of Content, Consumer and Business Services at IDA Ireland, highlighted some of those companies that have operations here.
"Companies like Activision Blizzard, Electronic Arts, Riot Games, Zinga, GamesStop. The IDA would have worked with them quite extensively when they chose Ireland to create regional hubs," he said.
In addition to attracting foreign investment from the gaming industry through traditional channels, Mr Nolan said Ireland has also seen quite a lot of acquisitions of interesting Irish games companies recently.
"Demonware was acquired by Activision Blizzard, Black Shamrock was acquired by Virtuos Games and Digit Games was acquired by Scopely," he said.
Mr Nolan said the IDA has been positioning Ireland as a viable and low risk hub from which to grow and manage their European business and support European clients.
"I think with the addition of the proposed games tax credit, we'll be targeting these companies to look at Ireland from a games development perspective. This is a natural extension of the activities that these companies already have here in Ireland," he said.
The hope is that the introduction of this recently announced tax credit will give Ireland an edge in a very competitive market, but according to Mr Nolan, Ireland is already a highly sought after destination to do business.
"The talent here is world-renowned. This is why large global games companies have acquired Irish games companies - because of the quality of the work they are doing, and the quality of the titles they are releasing," he said.
According to Mr Nolan, the future is bright for the industry, with the academic scene in Ireland generating a pool of enthusiastic graduates.
"There are around eleven individual undergraduate games development courses in Ireland and probably around fifty undergraduate courses for which there is a large games or multimedia element," he said.
"I think the scene here is burgeoning. The industry here will grow almost 13% this year and it will be a €200 billion industry globally by 2023, so I think our timing with this new tax credit is pretty good," he added.
For those working in the Irish gaming sector, the introduction of a tax credit is just the first step.
If we want to ensure continued growth for the industry here, Ellen Cunningham, Game Writer with Gambrinous, a small Dublin based company said the sector will need additional support.
"We would love to see support for a prototype fund, so we could have more experimentation and we would like to see support for culturally relevant Irish games.
"We are also calling for supports that would enable us to go to international conferences to represent Ireland, once international travel resumes. It would be really great to see Ireland represented on an international stage," she said.