Gifted, the Contemporary Craft & Design Fair, marks the start of the Christmas season for many who visit Dublin's RDS, where it has been held for almost 40 years.
Strolling past the stalls, meeting the designers, discovering Irish made products and purchasing that perfect Christmas present is what makes Gifted a firm favourite among customers and designers alike.
Over five days, 40,000 people spend €5 million on gifts by Irish designers and brands who rely on this annual income.
The event has been postponed until 2021 because of the pandemic but organisers have pivoted online, trying to go some way in filling the gap with a new website - GiftedfromIreland.com.
The e-commerce hub which will bring Irish makers to their customers in the safety of their own homes.
Patrick O'Sullivan is CEO of the Gifted Fair and GiftedfromIreland.com. "We want to make sure that our visitors can still find all of their favourite products and makers online and in one place. It also allows us to reach out to Irish craft and design fans internationally."
Mr O'Sullivan acknowledged that it is very disappointing that the fair won't be in the RDS this year, but "we're happy to have the opportunity to pivot online". 
"It was a painful birth," he said, "but it has created a much bigger market place for Irish crafts.
"We're not immune to the change in the retail environment. We had started the website last year anyway and were testing it, but the pandemic has focused all our minds and made us put a lot more effort into it."
Exhibitors are thrilled that they still have a platform to sell their wares. "The advantage to the craft worker is, sure they might have their own website, but we are in a better position to promote the site and bring their work to a much wider audience."
The website will also be a source of revenue throughout the year, and not just before Christmas. Mr O'Sullivan is hopeful that the live event will return to the RDS next year.
"We are born optimists and if there is a fair wind behind us we'll be back."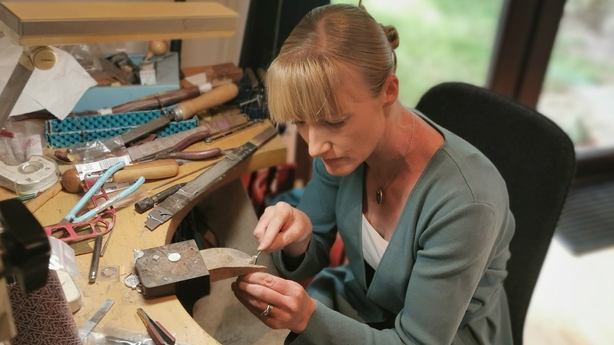 Tracy Gilbert is a Dublin-based jeweller with a huge grá for creating contemporary jewellery in precious metals that captures the essence of Ireland's ancient past.
Her business has been hit by the Covid-19 pandemic. "The jewellery I design normally appeals to the tourist market, but I'm finding people in Ireland are sending them as gifts to family abroad."
She said Gifted is "absolutely massive" for the business, representing 20% of her annual revenue. "It's not merely financial, it's a good launch pad for new products because you are getting feedback directly from customers about what they like. 
"The reaction from the crowds in the RDS tells you if you're onto a winner," she said. "It's more than just a fair. You're touching base with other designers as well."
She expects the website to do well, but the fair will be missed.
During lockdown and the summer months, Tracy took the time to enjoy the design process and is staying positive that things will bounce back.
"I do think people will buy local and buy Irish this year because it has the double effect of supporting Irish and giving a gift to a loved one that's special because it is Irish made."
She's grateful for the support from the team at Gifted. "The reality is the Amazon share price has rocketed, but an actual person does a happy dance when a sale comes through our website."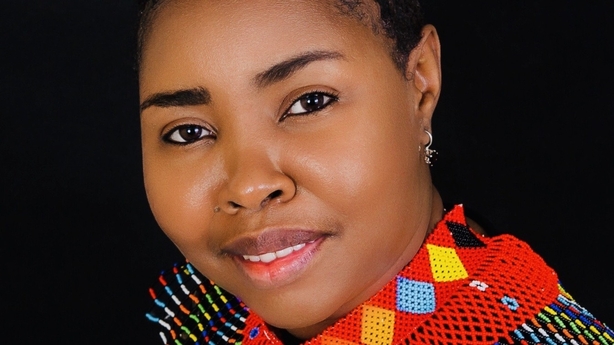 KAMANA was established as a platform to empower underprivileged women in East Africa to learn, earn a decent living for themselves and be self-reliant.
KAMANA translates to 'earn a living', and the mission statement of the business is to stop resources from going to waste by turning off-cuts into high quality products and empowering artisans with every piece sold.  
Based in Cork, Rose Kamana launched KAMANA at Gifted last year. "It was a great platform from which to launch in terms of interaction with everybody there," she said. "It was remarkable. I loved it. I got to meet other makers and other businesses, and see how they do things.
Four months later, the pandemic reached Irish and African shores. It disrupted supply and demand for the products which range from handbags, scarves, cushions and now face masks, but founder, Rose Kamana worked hard to mitigate against these obstacles.
"Most of our makers are in the community in East Africa and they were in lockdown for months," Rose said.
"We had built up stock because we had just launched months earlier, and that's what saved us."
"I was really looking forward to going back to Gifted," she said, "but it is great that they have an e-commerce site where we can showcase and sell our products." 
"It is a bigger platform than my own website so it will reach a wider audience. People get to buy ethical and local, all in a one stop shop."
Rose remains resilient. "We'll keep going," she said. "We're still open for business."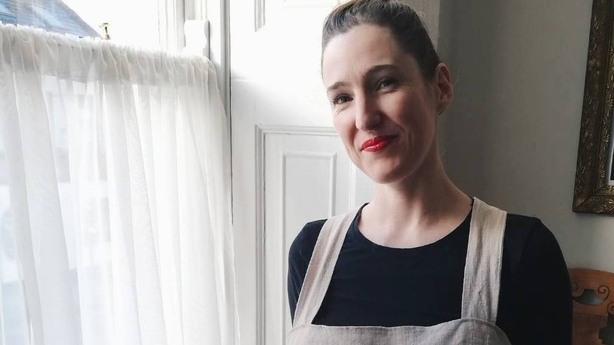 Millbee Studio was established by Jennifer Doyle at her home in Offaly 18 months ago.
She makes natural and sustainable products including Beeswax food wraps which are a reusable alternative to clingfilm, beeswax candles, and beeswax balm for dry skin.      
It was Jennifer's first time exhibiting at Gifted last year. "It was the biggest thing that we did last year. I was overwhelmed to be honest. The footfall is unreal. I didn't anticipate how busy we would be," she said. "I began running out of stock, and I had people going back to Offaly to get some more."
That is a good complaint for a new business and first time exhibitor at the fair.
Like for all businesses, the pandemic proved challenging, and Jennifer was grateful to have the flexibility of working from home while her children were home from school.
"I would have had stockists, and some of those whole sale orders stopped," she said, "but online took off, and I got a lot of support locally. Neighbours would ring and order the balm and collect it at the front gate."
Supporting local business is a trend she expects will continue as people begin shopping for presents this Christmas. "I'm seeing it already. They're not just supporting shops, they are supporting Irish brands in those shops. I think that trend will continue this year, and hopefully well into the future."
Earlier this year, Jennifer had hoped to bring her products to Gifted this December, but she is pleased with the GiftedFromIreland.com platform.
"The website is brilliant. It's easy to navigate, and all the brands are in one place.
"It is not the same but at least it is there. If this was 20 years ago, we wouldn't have it all."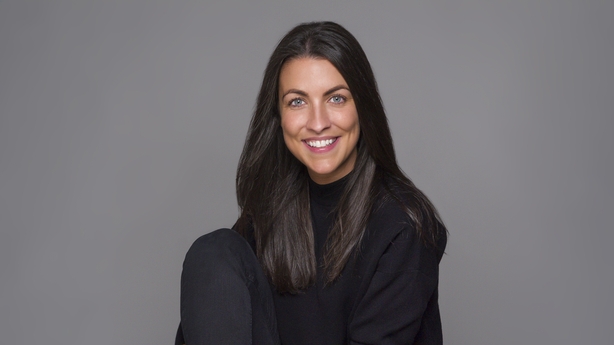 Catriona McGinley's business, Orwell & Browne, featured on the Gifted website last year when they were testing the e-commerce platform and she knew how well it worked.
"Their customer base is very strong," she said, and orders were flying in for her Donegal tweed accessories.
Catriona's grandfather was a handweaver of Donegal tweed for many years, and she carried on the family tradition, making notebooks covered in tweed to begin with before expanding to throws, scarves, and bow ties.
"I obviously will miss the hustle and bustle of the fair," she said, "But there is great traffic that comes through the website. I've sold 30 throws from the website in the past week."
"Gifted is probably the best event that I do in terms of generating revenue, and I think they have the site organised so well, that even in the last two weeks, business has been going so well."
She is gaining from the momentum behind supporting Irish business. "I can see it already. I've launched these gift boxes with hats, scarves and socks, and orders are coming in for family living abroad. 
"Everyone is willing to pay a bit more to get a more sustainable, ethical product rather than fast fashion. There seems to be such a push for it this year."
Initially concerned at the outbreak of Covid-19 and what it would mean for her business, she soon discovered her online sale soared. "In the first two weeks of Covid, I was up on sales."
"Overall, I'm up on sales this year compared to last year. Everything has taken off. I think it's people buying from me rather than from big stores. Everybody wants to support the local business over the road.
"I could be saying something different next year, but hopefully not."