While it may seem like the world has stopped as a result of the pandemic, the problems that existed in a pre-Covid-19 world remain. 
From addressing the housing crisis, to investing in the country's infrastructure, people will be hoping politicians haven't forgotten about other important issues in Budget 2021. 
Dean Murray 
Mental health services must receive adequate funding in Budget 2021 to protect the wellbeing of our nation, according to 21-year-old Dean Murray. 
"Everyone has felt a strain on their mental health during the pandemic, including politicians, and they need to allocate more funding to support people during this time," he said.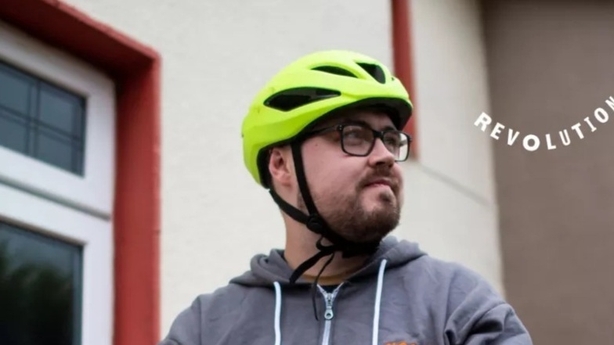 Dean is a final year community and youth studies student at Maynooth University, and also volunteers with Jigsaw, a youth mental health charity. 
"Since the start of lockdown we have really seen the mental health emergency that exists within Ireland today. Services are unable to keep up with demand." 
Come Tuesday, Dean will be hoping past promises will be delivered on when the budget is announced. 
"Roderic O'Gorman, the Minister for Children, has talked about funding mental health services and youth work programmes, so hopefully he sticks to his word and secures extra funding."
Patricia Lanney 
Seven months into the pandemic, job security is a big concern for 44-year-old Patricia Lanney - and many others.
"All anyone wants is to feel secure and to be happy and healthy, but it is a struggle for a lot of people to have that," she said.
Patricia and her husband have bought their own home, but having rented in the past, they are calling on the Government to strengthen the rights of tenants.
"Landlords have more rights than tenants and they are not being held accountable for some of the properties in bad disrepair.
"Until someone in Government experiences what it is like for the average tenant in Ireland, they won't know how to deal with the problems they face," she added. 
Patricia is hoping to see the re-introduction of an affordable housing scheme, which she said would allow more people to exit the rental market. 
"That was the way I bought my first apartment in 2009, without it I would not have been able to get on the property ladder," she said. 
Lending rules for second time buyers also need to be looked at, according to Patricia. 
"I think the current rules, which require a 20% deposit for second time buyers are ridiculous. If anything, it should be first time buyers that should prove themselves to the banks," she said.
Patricia said she has lost hope in the current Government and is not optimistic that her needs will be met in this budget.
"For me, an ideal Ireland would be where we have homes for those who need them and secure jobs. It would be a place where nobody has to worry about being evicted by their landlord.
"In Ireland, I think you have to be proactive - don't stop until you get what you need, because you cannot rely on any of our politicians to help you out," she said.
Shelly Gaynor
Shelly Gaynor is calling for Budget 2021 to address the real needs of people with disabilities and to invest in them as people.
"Address our particular requirements; support us to take our rightful place in society," she said.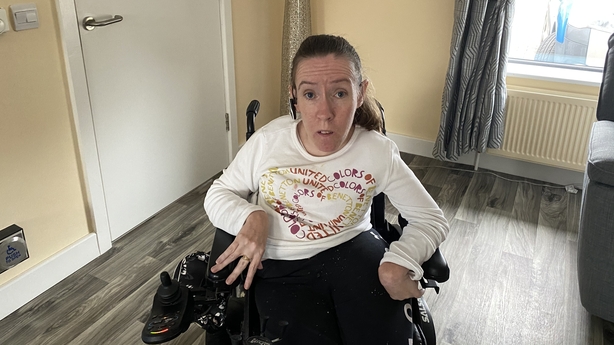 Having been involved with the disability movement for over 20 years, Shelly said she has learned that you must fight for everything and speak out when something is unjust.
"Society as a whole should bear in mind that becoming disabled can happen to anyone at any point in time. Therefore, the fight for a fair society should be everyone's fight."
Shelly said the biggest challenge she faces, is people's perception of what having a disability actually means.
"Just because you happen to be in a wheelchair doesn't mean you don't have the same dreams and aspirations as the rest of society.
"Unfortunately, the built environment doesn't allow me to be spontaneous. I cannot just decide to meet a friend for a simple coffee without a great deal of careful planning and preparation - checking out the desired meeting place beforehand can be a military exercise.
"Investment engagement and consultation with disabled people themselves is needed to make public transport accessible for all." 
Shelly is hoping this budget will invest more money in personal assistant hours for people with disabilities and not bundle them altogether into home-care supports. 
"I live in my own home with the support of personal assistants who are essential - they are my arms and legs. They act solely under my direction. There is a distinct difference between personal assistant and carers.  
"My PA service allows me to live a life of my own choosing. I decide when to get up, what to eat, what to wear - some very basic things, but sadly not an option for all disabled people in Ireland today. Autonomy over one's life is a right in my view." 
Shelly said there is a real fear that vital supports will be cut as a result of the pandemic. 
"A big fear for many disabled people is the impact of Covid-19 on State funding, it could end up reducing supports that people need to live independent lives." 
Ahead of the budget announcement on Tuesday, Shelly has a message for Government: 
"Instead of just talking about equality and rights for disabled people, make a stand and put the money where it is needed and not into administration."
John Murphy 
Based in Cork, John Murphy has lived and worked most of my life in Ireland and has witnessed three recessions. 
"I was too young to understand what was happening for the first one, a teenager for the second and self-employed for the last one. I left school at 15 to take up a trade and returned to education at 37 where I went on to college and studied an engineering degree," he said.
Soon to celebrate his 52nd birthday, John wants to see measures introduced to strengthen the rights of renters and help those looking to buy a house.
"The cost of rent has been allowed to rise without any meaningful legislation being introduced. I think the answer to regulating rents is in progress, but successive governments have walked around it.
"Rents should be set on a property using a rating system - this would be fair to both the landlord and the tenant. If the landlord wanted the best price for the property, then they could do the upgrades to the property to get a high rating. This would give piece of mind to the tenant that what they are paying is a fair rent."
With the Covid-19 pandemic demanding a great deal of Ireland's resources, John is not confident that Budget 2021 will be the one to address Ireland's housing issues.
"The Government is just so focused on Covid-19 and it is not addressing other important issues. I do not think people's need to gain a foothold on the property ladder will be too high on their list," he said.