From increasing housing supports, to abolishing VAT on condoms - the people of Ireland have varying hopes for Budget 2021. 
While most accept that the budget will be framed by the Covid-19 pandemic, many will be expecting other important issues impacting their lives to be addressed. 
Alan Fay
Alan Fay from Poppintree in North Dublin has just turned 24.  
During lockdown, most people experienced for the first time what it was like to be cooped up at home, but Alan said he is well used to it.
"I am a very outgoing young lad, but I don't go out much," he said. 
Alan is a wheelchair user and said he is forced to stay indoors due to a myriad of accessibility issues. 
"I don't go out much because of the everyday obstacles that I face - like cracks on the footpaths, cars parked on footpaths and non accessible buildings. 
"There are so many things that have stopped me, and other young people with disabilities from living our lives the way we want to," he said.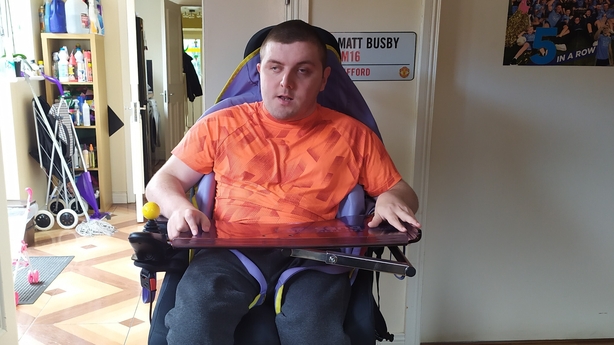 According to Alan, improving the country's infrastructure needs to be a top priority for the Government, in order to make the country accessible for all citizens.  
Alan is happily living with his grandparents at the moment, but he is concerned about his housing options for the future and how he will be able to afford to move out. 
"Rent is very high in Ireland at the moment. It would be a struggle to pay bills. The disability allowance would need to be increased." 
Alan wants to see more funding allocated to disability services like the Irish Wheelchair Association, which he has been involved with for the past two and a half years. 
"The IWA has been great to me. They provide many different services, like a life-skills course, but they depend on funding to keep their services running." 
Alan said he wants to be able to support himself financially and live an independent life, but described the lack of job opportunities as "shocking". 
"I would be living a very independent life if the Government addressed these issues. I hope we do get some good news in the budget, but I'm not very optimistic.  
"I want Ireland to be a place that is full of inclusion, and I want it to be a place where you don't see the person with the disability - you just see a person," he said.
Paula Solan 
With three young boys aged six, four and eight months, access to childcare has been a huge struggle for Paula Solan and her husband. 
While their challenges have been compounded by the pandemic and the closure of some childcare facilities, Paula believes the sector has been in turmoil for many years. 
"The industry is underfunded and the cost for parents is enormous. Our monthly childcare costs are one and a half times the cost of our monthly mortgage payment," she said.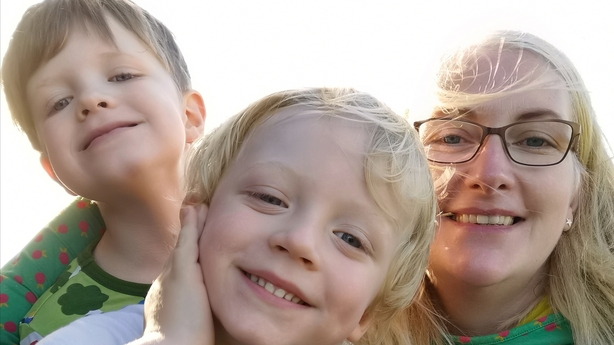 Paula is currently on unpaid maternity leave and plans to return to work in January 2021 - but in order to secure childcare for her baby, she is paying fees each month to hold a place in the crèche, even though her son won't be attending for months. 
"This is a huge financial burden on our family and requires a lot of sacrifices." 
Come Tuesday, Paula will be hoping to see a number of measures included in the budget to support parents, including an increase in parents leave from the current two weeks, to nine weeks per parent. 
"This extended leave should be implemented immediately following the budget. While schools and childcare facilities remain open now that the country has moved to level 3, there is a lot of uncertainty at the moment and there is always the potential that they may close again and parents may need to take additional leave to care for their children at home."
Paula also wants to see measures introduced to support parents with high childcare fees, and wants to see extra funding allocated to the childcare sector. 
"The Government needs to help childcare facilities with their costs, so that they can provide their staff with a realistic wage and a benefits package that recognises their qualifications." 
Given the slow pace of change to date, Paula said she is not optimistic this budget will deliver for her family. 
"I don't believe the political will is there to enact meaningful change in supporting women to return to work after maternity leave, or in supporting the childcare sector in Ireland.   
"The lack of support the Government has shown has pushed the rights of women in the workplace back decades, as they are forced to choose between their family and their careers," she said.
Donald Johnson 
Born in Dublin's North Strand in the 1950s, Donald Johnson loves his city and his country – but things have changed drastically as a result of the pandemic. 
"This morning when I went out onto the street, the place was deserted because of the Dublin lockdown," he said.
Donald said he doesn't watch news programmes much anymore, but is well aware of the growing number of older people contracting Covid-19 in nursing homes. 
"Many older people are shaking in their boots about this virus, it really is terrifying."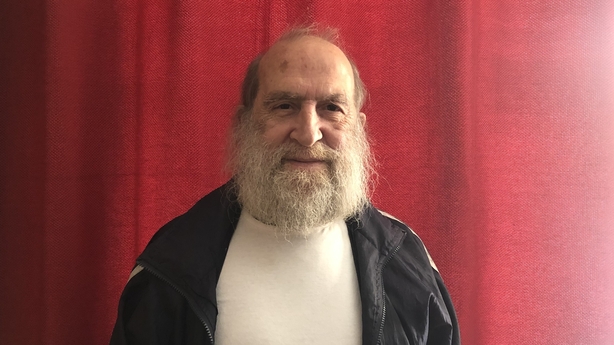 In the upcoming budget, Donald is calling on the Government to invest in services for older people, such as ALONE, and to look at how the country plans to care for our older citizens in the long-term.
"We need the best minds on the planet to think about the future of living for older people. I was in a nursing home for 14 months and I received brilliant care, but I do think the Government needs to take another look at how we are going to care for our citizens as they get very old, feeble, forgetful and sick."
He said an overhaul of the health system is needed, to protect the most vulnerable in society. 
"We need to look after the people that are becoming sick, either from the virus or just sickness in general. We need to have the best possible medical solutions we can get our hands on, so we have to fortify the medical world - that is essential. That needs to be done right away in this budget."  
"The hospital situation has been chaotic for years. If you haven't got the virus, then it feels like people with other illnesses are put on the back burner," he added.
According to Donald, the budget needs to address the basic needs of each and every person living in this country. 
"The three basic things we need for survival are food, clothing and shelter. If you can get those three things on a continuous basis, that eases the mind. My heart goes out to people living rough who want a home. You don't hear much about the issue of homelessness at the moment because of the virus."
Donald is fearful for Ireland's economy and expects this budget will be like no other - "a budget with a virus attached to it," he said.
Another big worry for Donald is Ireland's carbon footprint, something he wants to see addressed right away. 
"We have no planet B. If we don't look after the world we live in, that will be the end of all our days. It lifted my heart when we saw all the young people take a stand on environmental issues recently. I don't believe there has been any movement on this yet by Government, but we will all keep fighting for it."  
Donald is an optimistic man, and is confident that the country and the economy will pull through these difficult times.  
"This is a brilliant country we are living in. No matter how bad the situation gets, someone will always have a smile for you or something comical to say – and that is so important to remember during these times." 
Sarah Canavan
24-year-old Sarah Canavan is working and studying in Galway. 
She is hoping to see a number of measures included in the budget on Tuesday, including the abolition of VAT on condoms and menstrual cups. 
"Other period products are non-taxable items, why are menstrual cups taxed as a luxury item?," she asked. 
"Menstrual Cups are an environmentally friendly period product and lowering the initial cost of purchasing will make them more affordable and could help address period poverty."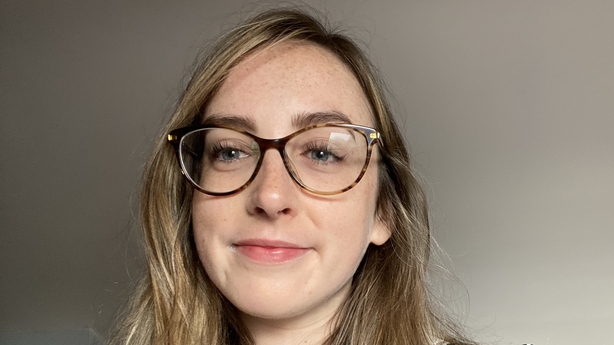 With over a third of under 25s in the labour force currently out of work, Sarah said she wants to see a commitment from Government to tackling youth unemployment.
She would like the Government to consider introducing a fund, similar to the Kickstarter Scheme in the UK, that would create high quality six-month work placements aimed at those aged between 16-24 who are on Jobseeker's Benefit.
"In Ireland, we have always had EU average youth unemployment, but the pandemic has increased that and it has highlighted the fact that young people's jobs tend to be more unstable than older people. The government has a chance to address this in the budget."
Sarah spends at least ten hours a week volunteering with youth organisations and is hoping to see more funding allocated to these groups on budget day. 
"I support the National Youth Council of Ireland's pre-budget call to invest an additional €4.7 million in youth work services to provide more supports and activities for young people in these challenging times.  
"Many youth organisations have gone above and beyond since March to reach out to young people and need the extra monetary support to continue their life-changing work." 
With many people studying and working from home at the moment, Sarah wants the Government to improve the country's broadband infrastructure.  
"One of the few good things that has come from the pandemic, is that a lot of companies have realised that remote working is an option. If the broadband connection was improved and if we had more rural working hubs across the country, it would revitalise rural towns and villages." 
Sarah said she is hopeful that Budget 2021 will address some of these issues.  
"I am very happy that Minister Paschal Donohoe kept the finance portfolio, as he is sensible and prudent which is needed in a Finance Minster - although many may disagree with me." 
"I think on budget day many people tend to forget that we have limited resources which have to be distributed equitably. The Minister for Finance isn't Santa Claus, he cannot address every little concern that every citizen has," she said.