US President Donald Trump has said the government should get a "substantial portion" of the sales price of the US operations of popular short-video app TikTok and warned he will ban the service in the United States on 15 September without a sale.
The turnaround came after Mr Trump said he was planning to ban the Chinese-owned video app's US operations as soon as Saturday, after dismissing a possible sale to Microsoft.
It was reported last week that some investors are valuing TikTok at about $50bn, citing people familiar with the matter.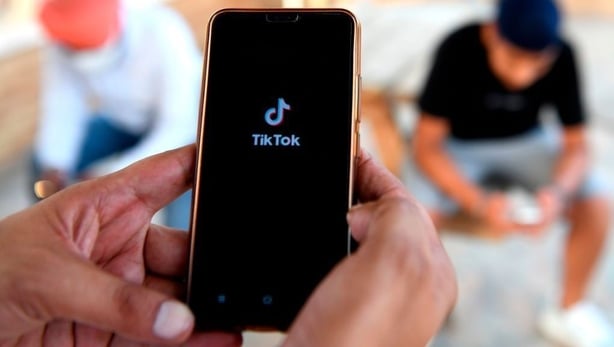 "I did say that if you buy it, whatever the price is that goes to whoever owns it, because I guess it's China essentially … I said a very substantial portion of that price is going to have to come into the Treasury of the United States because we're making it possible for this deal to happen," Mr Trump said.
He later defended his push for a cut, adding "nobody else would be thinking about but me, but that's the way I think".
---
Read more:
ByteDance offers to sell TikTok's US operations - reports
TikTok appeal continues to grow amid Covid-19 crisis
How TikTok became the world's favourite new social media app
---
US President Donald Trump has said the US government should get a 'big percentage' of the sales price of the US operations of popular short-video app TikTok | Read more: https://t.co/2SYxuuVS1Z pic.twitter.com/JnW6OdwPqM

— RTÉ News (@rtenews) August 4, 2020
Nicholas Klein, a lawyer at DLA Piper, said generally "the government doesn't have the authority to take a cut of a private deal through" the Committee on Foreign Investment in the United States, which is the interagency committee that reviews some foreign investments in the United States.
It was not clear how the US government would receive part of the purchase price.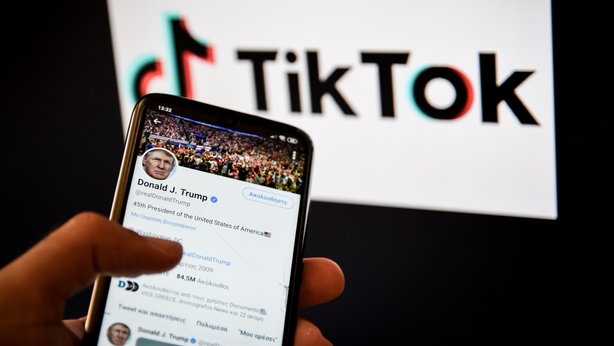 Mr Klein added it "will close down on 15 Sept unless Microsoft or somebody else is able to buy it and work out a deal, an appropriate deal so the Treasury … of the United States gets a lot of money".
TikTok said yesterday it is "committed to continuing to bring joy to families and meaningful careers to those who create on our platform as we build TikTok for the long term. TikTok will be here for many years to come".
'Trumped-up charges'
The dispute over TikTok's US operations is the latest escalation to an ongoing political and trade battle between Washington and Beijing, with China now accusing the United States of "outright bullying".
"This goes against the principles of the market economy and the (World Trade Organisation's) principles of openness, transparency and non-discrimination," said foreign ministry spokesman Wang Wenbin.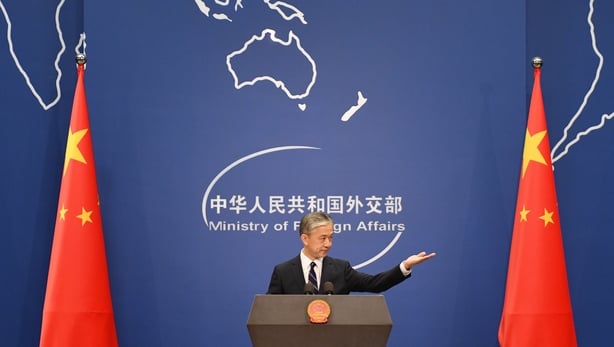 The app has been under formal investigation on US national security grounds, because it collects large amounts of personal data on users and is legally bound to share it with authorities in Beijing if they demand it.
But Mr Wang told a regular press briefing that the US, without providing any evidence, "has been using an abused concept of national security... unjustifiably suppressing certain non-US companies".
He said the national security grounds for the US's clampdown on Chinese firms "does not hold water", adding that the companies conduct their business activities in accordance with international rules and US laws.
"But the US is cracking down on them on trumped-up charges. This is all political manipulation," said Mr Wang, who warned the US not to "open Pandora's box".